Still mourning the loss of the beloved grandmother, Tsidi is forced to leave her home in Gugulethu, with nowhere else to stay and her 9-year-old-daughter Winnie in tow. She contacts her estranged mother Mavis, who has worked as a live-in domestic for the same white "Madam" for the past 30 years. Even now, with Madam bed-ridden and her sons overseas. Mavis insists that Tsidi and Winnie stay in the cramped maid's quarters, despite the house's many rooms remaining unused. After few days Tsidi meets disturbing, supernatural resistance and starts to suspect that Madam is not as helpless as she seems. As Tsidi becomes more frightened, a visitor surprises them – Stuart, Mavis's only son who was adopted by Madam, with his own ideas of what's best for the family. With Tsidi's already troubled bond with Mavis and her relationship with her own daughter deteriorating, Tsidi turns to her grandmother's spirit to help her uncover the dark truth about Madam's horrifying heritage.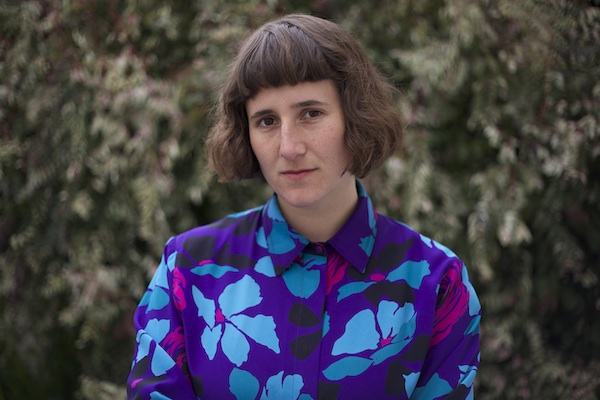 Jenna Cato Bass
(South Africa) is a South African writer, filmmaker and former magician. Her award-winning films include the short, The Tunnel (2010), and the collaboratively-created features Love the One You Love (2014) and High Fantasy (2017), which have screened around the world, including at the Sundance, Berlinale and Toronto Film Festivals. Together with Wanuri Kahiu, she co-wrote the coming-of-age romance, Rafiki, which premiered in Cannes Un Certain Regard in 2018. Her third feature as director and writer, Flatland, was the opening film of the 2019 Berlinale Panorama. In 2019, she directed the short film Sizohlala which was executive produced by filmmaker Jia Zhangke. Good Madams is her fourth feature film. She also teaches Directing and Screenwriting at the Cape Peninsula University of Technology and is a founding member of the Free Film School collective.
FILMOGRAFIA
Africa First: Volume One (ep. The Tunnel, cm, 2010), Love the One You Love (2014), High Fantasy (2017), Flatland (2019), Sizohlala (cm, 2019), Neighbors (coregia Rima Das, Beatriz Seigner, 2019), Mlungu Wam - Good Madam (2021)
Declaration
film director
"While recently watching a lot of horror movies, I was struck by how few films in the genre touch on the ordinary everyday horrors in our society. What's more, the vicarious brand of horror that does occur seldom happens to people who actually experience these fears and experience them frequently enough that they can become somewhat immune. I'm referring to the horrors of poverty, disease, homelessness, landlessness, racism, disempowerment and oppression. The horror genre can be an immensely powerful tool for both social critique and thought-provoking entertainment. No matter how you look at it, our political reality is a horror story. Nothing encapsulates this better, or more personally, for me than race relations in South Africa, in which I am implicated. And nothing symbolizes this toxicity more than the Maid-Madam dynamic, which has certainly affected my life and the lives of all my contemporaries, across race and class."
DIRECTOR, CINEMATOGRAPHY: Jenna Cato Bass. STORY: Jenna Cato Bass, Babalwa Baartman. SCREENPLAY: Babalwa Baartman, Jenna Cato Bass, Chumisa Cosa, Nosipho Mtebe, Kamvalethu Jonas Raziya, Sanda Shandu, Khanyiso Kenqa, Chris Gxalaba, Peggy Tunyiswa, Sizwe Ginger, Lubengu Siya Sikawuti, Steve Larter. FILM EDITING: Jacques de Villiers. SET DESIGN, COSTUME DESIGN: Babalwa Baartman Jenna Cato Bass. MUSIC: Simon Ratcliffe. SOUND: James Olivier. CAST: Chumisa Cosa, Nosipho Mtebe, Kamvalethu Jonas Raziya, Sanda Shandu, Khanyiso Kenqa, Sizwe Ginger Lubengu, Siya Sikawuti, Peggy Tunyiswa, Chris Gxalaba. PRODUCTION: Fox Fire Films, Sanusi Chronicles, Causeway Films. COPRODUCTION: Salmira Productions, Strange Charm.
CONTACT: Visit Films - Tarek Shoukri ts@visitfilms.com