World War II, occupied Soviet Union. István Semetka is a simple Hungarian farmer who serves as a Corporal in a special unit scouting for partisan groups. On their way to a remote village, his company falls under enemy fire. As the commander is killed, Semetka has to overcome his fears and take command of the unit as he is dragged into a chaos that he cannot control.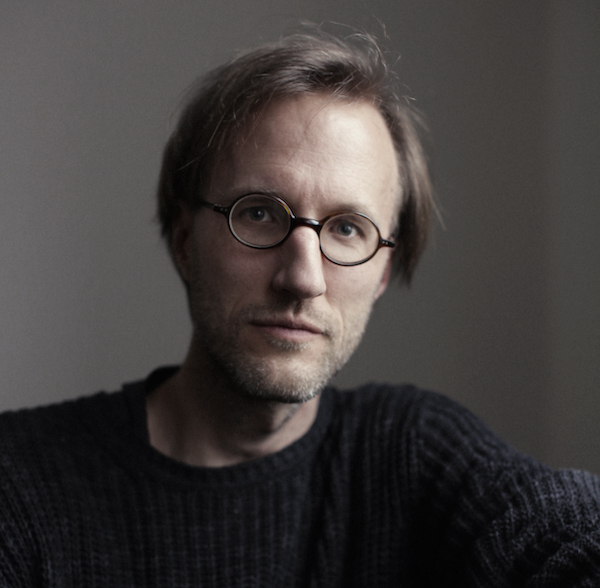 Dénes Nagy
(Budapest, Hungary, 1980) graduated from the University of Theatre and Film Arts of Budapest in 2009. As a guest student he spent a year at the Berlin Film Academy. His short fiction Soft Rain was premiered at the Directors' Fortnight in 2013. His documentary Another Hungary had its premiere at the IFF Rotterdam, followed by another documentary, Harm. Natural Light was presented in competition at the Berlinale 2021, where Dénes Nagy received the Silver Bear for Best Director.
FILMOGRAFIA
November (cm, 2004), Együtt (Together, cm, 2006), Russian Playground (cm, doc, 2008), Cinetrain: Where Does Europe End? (doc, 2009), Berlinskaya Fuga (cm, 2009), Riport (Report, cm, 2010), Lágy esö (Soft Rain, cm, 2013), Másik Magyarország (Another Hungary, doc, 2013), Harm (doc, 2015), Természetes fény (Natural Light, 2021).
Declaration
film director
"I think that it only makes sense to make a film that resonates in today's world. This film is not about telling and giving light to an old story. The essence of this story is happening everywhere, all the time. It leads us to the problem of not seeing clearly, because of the fact that we are not able to clearly see in ourselves. It brings into focus our essential failure in trying to explain and to constantly justify ourselves. The question is towards us, towards me. We believe we know what is right and wrong, who failed and who succeeded. We think that we have acquired a clear judgment about things around us, we believe that we know what is our task in life. The film wants to question this image of ourselves. It wants to show how fragile this image is."
DIRECTOR, SCREENPLAY: Dénes Nagy. STORY: from a novel by Pál Závada. CINEMATOGRAPHY: Tamás Dobos. FILM EDITING: Nicolas Rumpl. SET DESIGN: Márton Ágh. COSTUME DESIGN: Márton Ágh. MUSIC: Santa Ratniece. SOUND: Dominique Gaborieau, Jocelyn Robert. CAST: Ferenc Szabó, Tamás Garbacz, László Bajkó, Gyula Franczia, Ernő Stuhl, Gyula Szilágyi, Mareks Lapeskis, Krisztián Kozó, József Barta, Aivars Kuzmins, Liene Kislicka. PRODUCTION: Campfilm. CO-PRODUCTION: Mistrus Media, Lilith Films, Propellerfilm, ZDF Arte.
CONTACT: Luxbox - Marie Lamboeuf marie@luxboxfilms.com