After being forced to retire, Peter, a man of routines and few joys, decides to go to Benidorm to visit his brother Daniel with whom he has little contact. But when he arrives in Benidorm, Daniel seems to have vanished. Peter will then discover that his brother owns the Benidorm Club, where a group of dancers make exotic and burlesque performances. Among them, there is Alex, a beautiful woman with an enigmatic past, who will steal his heart. In the search of his brother, Peter will confront dangers involving real estate mafias and unpaid debts.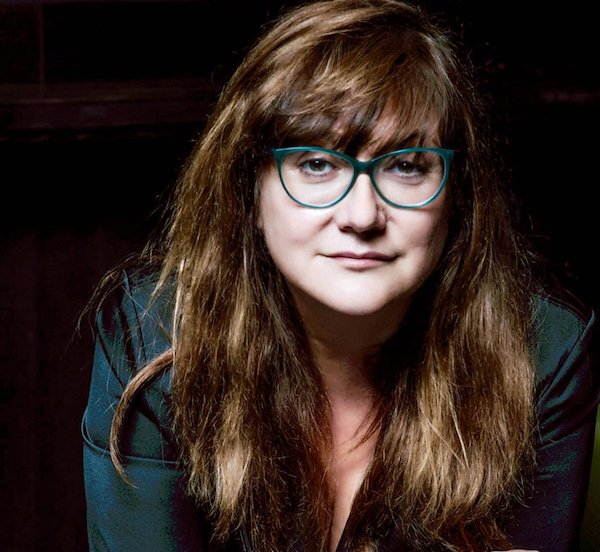 Isabel Coixet
(Barcelona, Spain, 1960) is a Spanish director, scriptwriter, translator and writer. After her degree in History at Barcelona University, she started working in advertising. She won several prizes for her commercials, and in 2000 she founded her own film studio, Miss Wasabi Film. She is now one of the most prolific film directors of contemporary Spain, having directed twelve feature-length films since the beginning of her film career in 1988, in addition to documentary films, shorts, and commercials. She won eight Goya Awards either to Director, Scriptwriter, Production Supervisor or to Best Film.
FILMOGRAFIA
Mira y verás (cm, 1984), Demasiado viejo para morir joven (Troppo vecchio per morire giovane, 1989), Cosas que nunca te dije (Le cose che non ti ho mai detto, 1996), A los que aman (1998), Mi vida sin mí (La mia vita senza me, 2003), Viaje al corazón de la tortura (doc, 2003), ¡Hay motivo! (tv, 2004), La vida secreta de las palabras (La vita segreta delle parole, 2005), Paris, je t'aime (tv, 2006), Invisibles (tv, 2007), Elegy (Lezioni d'amore, 2008), Map of the Sounds of Tokyo (2009), Another Me (2013), Ayer no termina nunca (2013), Learning to drive (Guida per la felicità, 2014), Nadie quiere la noche (2015), The Bookshop (La casa dei libri, 2017), Elisa y Marcela (Elisa e Marcella, 2019), Nieva en Benidorm (It Snows in Benidorm, 2020).
Declaration
film director
"For years I traveled to Benidorm to gather material for a documentary I was determined to make about a controversial building, the Lugano Tower, a 500 ft. skyscraper, considered the tallest residential building in Spain. I came across a sordid world where no one emerged blameless: neither the owners (some of them members of the local mafia), nor the construction company, nor the city council (which had allowed the tower to be built on a terrain that bordered on and extended into a nature park). After receiving a series of threats – veiled and not so veiled – I decided to abandon the project, but I went back to my desk with inspiration and the intention of expressing all that I had seen, heard and experienced in Benidorm, this time as fiction."
DIRECTOR, SCREENPLAY: Isabel Coixet. CINEMATOGRAPHY: Jean Claude Larrieu. FILM EDITING: Jordi Azategui. SET DESIGN: Uxua Castelló. MUSIC: Alfonso de Villalonga. SOUND: Jorge Adrados. CAST: Timothy Spall, Sarita Choudhury, Carmen Machi, Pedro Casablanc, Ana Torrent, Edgar Vittorino. PRODUCTION: El Deseo.
CONTACT: Film Factory - Alexandra Cavaglia alexandra@filmfactory.es