Ferdinando Quagliuolo has inherited from his father Saverio a lottery office and he dreams of breaking the bank with an incredible win. With his trusty friend Aglietiello, he spends entire nights trying to discover the mystery behind clouds, in hopes of receiving the right numbers to play. Finally, the winning day arrives but the beneficiary is Mario Bertolini, Ferdinando's young and already very lucky employee, who is also secretly engaged to Ferdinando's daughter, Stella. The person who gave him the numbers is none other than Don Saverio, who appeared to him in a dream and called him "Piccerì." Consumed by envy, when Mario hands him the ticket to show he isn't lying, Ferdinando seizes it: that ticket belongs to him, he thinks. In fact, his father had given the winning numbers to Bertolini but only because he was living in the old house that belonged to Quagliuolo, back when Ferdinando was called Piccerì…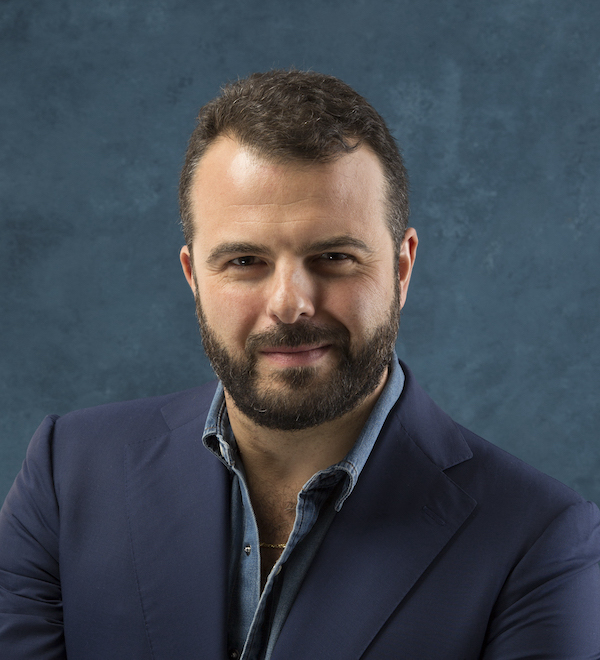 Edoardo De Angelis
(Naples, 1978), screenwriter and film director, graduated from the Centro Sperimentale di Cinematografia in Rome. As a student he made several short films and documentaries that screened at numerous festivals. His thesis film, Mistero e passione di Gino Pacino, attracted the attention of Emir Kusturica, who became executive producer on De Angelis' debut feature, Mozzarella Stories, starring Aida Turturro, Luisa Ranieri and Luca Zingaretti. In 2014, Zingaretti starred in De Angelis' film Perez, which premiered out of competition at Venice. The film earned Zingaretti a Globo d'Oro award for Best Actor, and Simona Tabasco the Biraghi Prize at the Silver Ribbon Awards. In 2016 he presented Indivisibili at the Venice Days, welcomed by a great success; two years later Il vizio della Speranza premiered at the Rome Film Festival and in 2020 he gained an extraordinary success with the TV version of the famous Italian play Natale in casa Cupiello by Eduardo De Filippo, starring Sergio Castellitto. He the adapted other De Filippo's play with the TV movies Non ti pago and Sabato domenica e lunedì.
FILMOGRAFIA
Mistero e passione di Gino Pacino (cm, 2006), Fisico da spiaggia (cm, 2008), Mozzarella Stories (2011), Perez (2014), Indivisibili (2016), Natale in casa Cupiello (tv, 2020), Non ti pago (tv, 2021), Sabato, domenica e lunedì (tv, 2021).
Declaration
film director
Non ti pago (I don't pay you)
Director's note, no. 25, May 12th, 2021.
"Let's see: when everything seemed logical, linear, I was the madman and my madness was an anomalous ripple in the circular motion of the waves. Now that everything has gone mad, and the logic has become tangled, do you need my anomaly to put things back in order? So, what am I to you now? Crazy, or just a farsighted man who had the courage to look beyond the diopters?
Your servant, Ferdinando."
DIRECTOR: Edoardo De Angelis. STORY: dall'omonima commedia di Eduardo De Filippo. SCREENPLAY: Massimo Gaudioso, Edoardo De Angelis. CINEMATOGRAPHY: Agostino Vertucci. FILM EDITING: Lorenzo Peluso. SET DESIGN: Carmine Guarino. COSTUME DESIGN: Massimo Cantini Parrini. MUSIC: Enzo Avitabile. CAST: Sergio Castellitto, Maria Pia Calzone, Pina Turco, Giovanni Ludeno, Gianluca Di Gennaro, Angela Fontana, Giovanni Esposito, Antonella Morea, Carmen Pommella, Bianca Maria D'amato, Maurizio Casagrande, Antonio Casagrande. PRODUCER: Roberto Sessa. PRODUCTION: Picomedia, Rai Fiction.
CONTACTS: PicoMedia info@picomedia.it