The RER B is an urban train that traverses Paris and its environs from north to south. The journey is marked by some stages in which the daily lives, desires and hopes of Paris' inhabitants are shown with no filter: all of them constitutes the "we" of the title: one great soul that breathes and moves the city. Diop herself appears in front of the camera, explaining the reasons that led her to make this film and asserting that her observation does not come from an external point of view, but she and her family are an integral part of that "nous" that collects and unites all the souls of this documentary.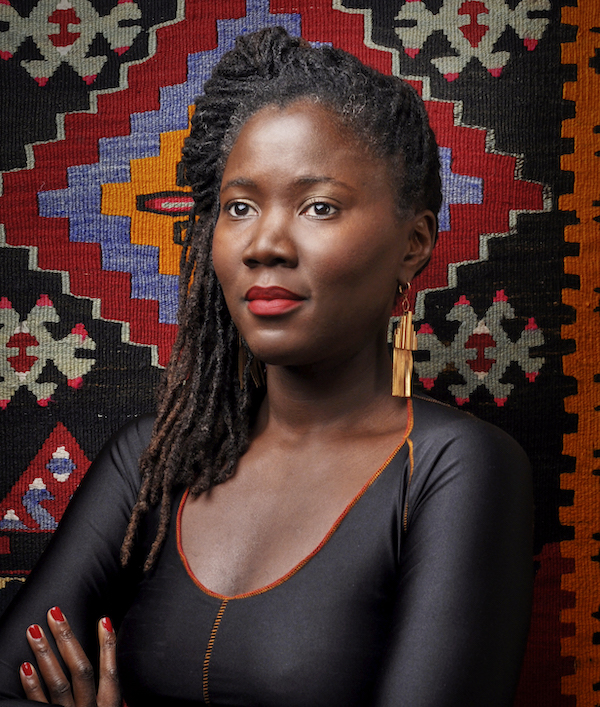 Alice Diop
(Paris, France, 1979) is a French director and documentarist. Her films, which question French society and its cultural diversity, have screened at festivals including Cinéma du Réel in Paris, BFI London, Karlovy Vary, the Viennale and the documentary film festival in Lussas, France. Her feature-length documentary La Permanence (2016) won the main prize at Cinéma du Réel, while her short film Vers la Tendresse won the 2017 César French film prize for Best Short Film. Nous (2021) is her latest work and won best film award at the Berlinale Encounters section.
FILMOGRAFIA
La Tour du monde (doc, 2005), Clichy pour l'exemple (mm, doc, 2005), Les sénégalaises et la sénégauloise (mm, doc, 2007), La mort de Danton (mm, doc, 2011), La permanence (doc, 2016), Vers la tendresse (mm, doc, 2016), Nous (doc, 2021).
Declaration
film director
"What a short story collection is in literature, We aims to be in film. A succession of stories and portraits threaded together over a territory that is fractured despite the suburban rail link running across it."
DIRECTOR: Alice Diop. CINEMATOGRAPHY: Sarah Blum, Sylvain Verdet, Clément Alline. FILM EDITING: Amrita David. SOUND: Mathieu Farnarier, Nathalie Vidal. CAST: Ismael Soumaïla Sissoko, N'deye Sighane Diop, Pierre Bergounioux, Marcel Balnoas, Ethan Balnoas. PRODUCTION: Athénaïse, ARTE France.
CONTACT: Totem Films - Núria Palenzuela Camon www.totem-films.com