A couple, a house, an explosive crisis, and two weeks of forced isolation. Marta and Lorenzo are 46 and 49 years old, respectively; they have been a couple for fifteen years and have been married for twelve. Basically, a lifetime. The family doctor has just told them that they must remain in mandatory self-quarantine since Marta came into contact with someone who tested positive for COVID-19. Too bad she recently discovered that Lorenzo is having an affair with another woman, Alessia. Marta hates Lorenzo; Lorenzo hates Marta. But they have no choice. They must remain together, locked up in the same 80 square meters for fourteen days. What will they do? A love story in suspended time, for them and for the entire world, in a countdown leading toward a separation. Fourteen chapters, fourteen moments in the life of a couple, and just one, shattered love.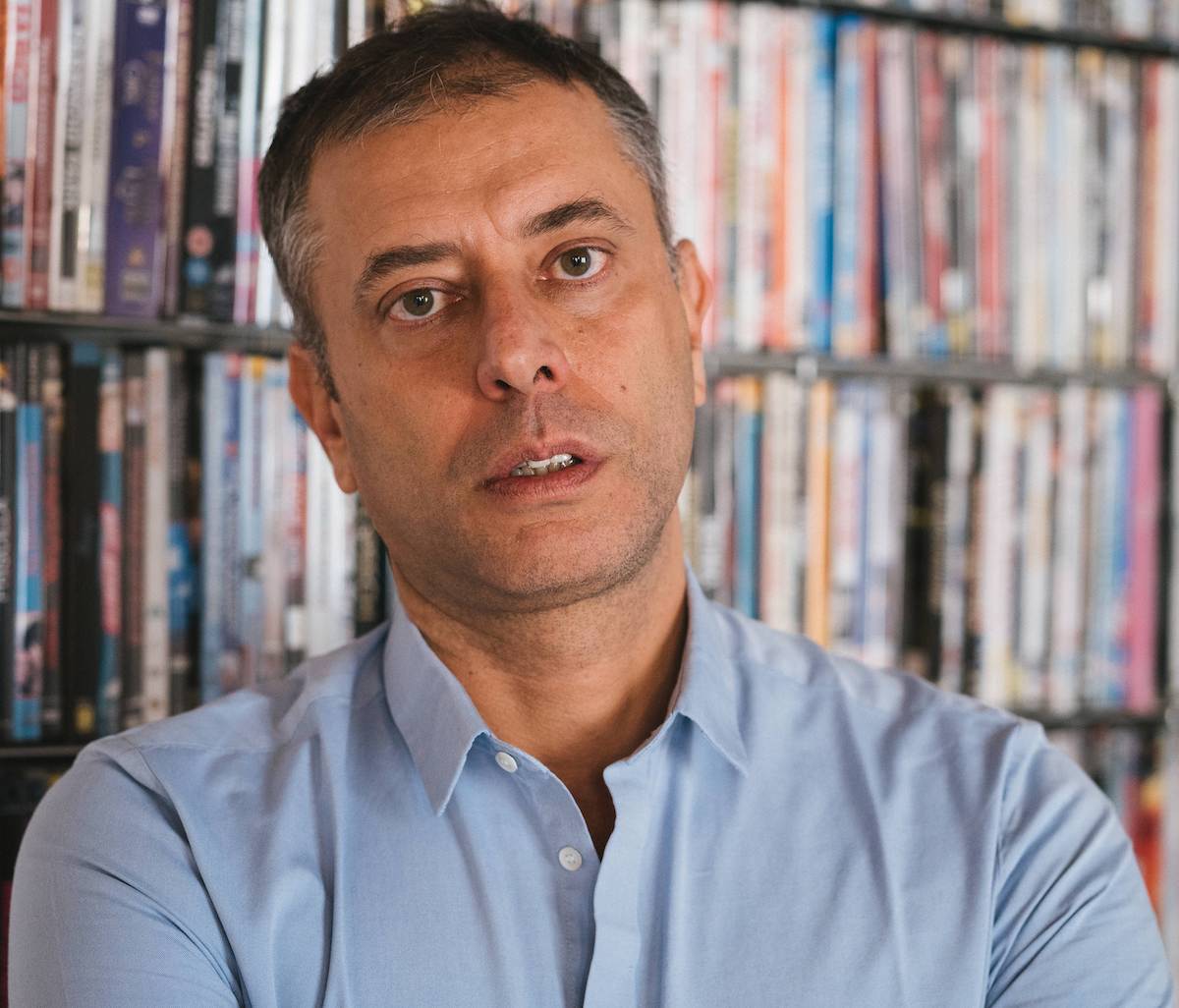 Ivan Cotroneo
(Italy) is an author, screenwriter, and director. He has worked as a film screenwriter for Ferzan Ozpetek, Maria Sole Tognazzi, Luca Guadagnino, Renato De Maria, and Riccardo Milani, writing and creating TV series, including Tutti pazzi per amore, Una grande famiglia, È arrivata la felicità, Una mamma imperfetta, Sirene, Mentre ero via, and La compagnia del cigno, which he also directed between 2019 and 2021. He is the author of TV programs such as L'ottavo nano, Parla con me, and Stasera casa Mika. As an author, he has published with Bompiani Il re del mondo, Cronaca di un disamore, La kryptonite nella borsa, and Un bacio, and with the publishing house La nave di Teseo, Le voci del sogno and 14 giorni - Una storia d'amore, which he co-authored with Monica Rametta. He wrote and directed the feature films La kryptonite nella borsa (Kryptonite!, 2011) and Un bacio (One Kiss, 2016). Quattordici giorni is his third feature film.
FILMOGRAFIA
La kryptonite nella borsa (2011), Una mamma imperfetta (serie tv, 2013), Un bacio (2016), La compagnia del cigno (serie tv, 2019-2021), Quattordici giorni (2021).
Declaration
film director
"Quattordici giorni is the story – in 14 days and 14 scenes – of a love story that was born, lost, and maybe rediscovered too late, during the forced cohabitation of a couple who has decided to separate. A story of relationships, intimacy, and passion, of new discoveries and old grudges, during which Marta and Lorenzo, the two protagonists, become (re)acquainted during an extraordinary moment in time, when everything can be called into question. And they have to respond – to themselves, as well - to a series of questions: about love, transformation, intimacy. They have to understand how much of what they constructed together is to be thrown away and how much represents a value. An ordinary couple who, during their separation, is given something extraordinary: fourteen days to talk, argue, fight, make up, fight some more, and try to understand what has happened to their lives."
DIRECTOR: Ivan Cotroneo. SCREENPLAY: Ivan Cotroneo, Monica Rametta. STORY: dal romanzo
14 giorni. Una storia d'amore
di Ivan Cotroneo e Monica Rametta. CINEMATOGRAPHY: Luca Bigazzi. FILM EDITING: Ilaria Fraioli. SET DESIGN: Paolo Bonfini. COSTUME DESIGN: Rossano Marchi. SOUND: Stefano Campus. CAST: Carlotta Natoli, Thomas Trabacchi. PRODUCERS: Nicola Giuliano, Francesca Cima, Carlotta Calori. PRODUCTION: Indigo Film.
CONTACT: Indigo indigo@indigofilm.it