Country:
Hong Kong, China

Cheung Sung-bong is an officer of the Regional Crime Unit who worked in the front line for many years and cracked many major cases. However, he is seen as an outcast due to his extremely righteous character which affected his career, but his protege, Yau Kong-ngo, respects him as a good officer although Yau does not completely agree with Cheung's overly hard-boiled style and believes in taking shortcuts. Yau manage to reach up to Cheung's level. However, fate unexpectedly brings them to different paths and pits them against one another.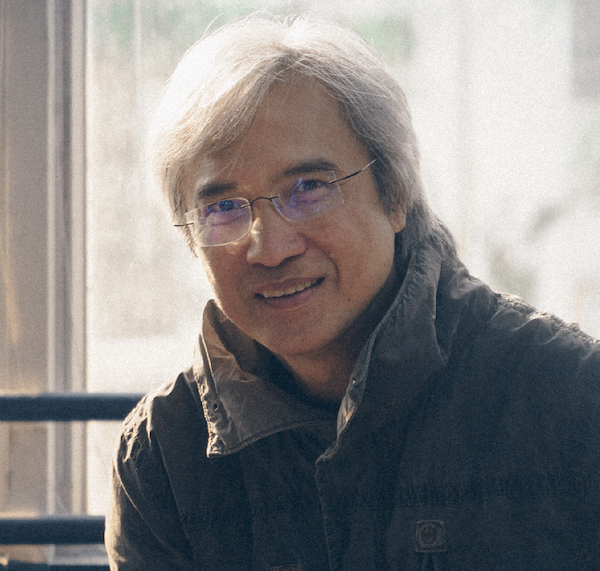 Benny Chan
(Hong Kong, 1961-2020) was among the most famous directors, screenwriters and producers in Hong Kong. After debuting in 1990 with A Moment of Romance, and after filming The Magic Crane in 1993, he earned a Hong Kong Film Awards nomination for Best Director for Big Bullet (1996). In 1998 he began to collaborate with Jackie Chan, with whom he made a series of highly successful films such as Who Am I? (1998), New Police Story (2004), presented at the Torino Film Festival, Rob-B-Hood (2006) and Shaolin (2011). In 2013, his acclaimed thriller The White Storm opened the Hong Kong Asian Film Festival and closed the Rome Film Festival. Raging Fire, released posthumously, is his last film.
FILMOGRAFIA
Tian ruo you qing (A Moment of Romance, 1990), Dai zi hong lang (Son on the Run, 1991), Tian ruo you qing er (A Moment of Romance II, 1992), Hua! ying xiong (What a Hero, 1992), Xin xian hao shen zhen (The Magic Crane, 1993), Wang Jiao de tian kong (Man Wanted, 1995), Huan le shi guang (Happy Hour, 1995), Chung fung dui ji no foh gaai tau (Big Bullet, 1996), Ngo si sui (Senza nome e senza regole, 1998), Tejing xinrenlei (Gen-X Cops, 1999), Tejing xinrenlei 2 (Metal Mayhem, 2000), Shuang xiong (Heroic Duo, 2003), San ging chaat goo si (New Police Story, 2004), Sam cha hau (Divergence, 2005), Rob-B-Hood (2006), Nam yee boon sik (Invisible Target, 2007), Bo chi tung wah (Connected, 2008), Chun sing gai bei (City Under Siege, 2010), Shaolin (Shaolin - La leggenda dei monaci guerrieri, 2011), So duk (The White Storm, 2013), Ngai sing (Not Rated, 2016), Miao xing ren (Meow, 2017), Nou fo (Raging Fire, 2021).
Declaration
film director
"Everyone knows that Hong Kong films often start with a concept before slowly being churned into a complete script. The story about a police officer who goes to Mexico and takes down a drug cartel was scrapped because the scale and budget were too big. Benny was quite hurt by that, so I encouraged him by telling him to tell a story set in Hong Kong and to make a cops-and-robbers film, which was absolutely his forte. After a few days, his confidence and creative flame returned. We began compiling ideas, and that's how the story of Raging Fire came to be." (Donnie Yen)
DIRECTOR: Benny Chan. SCREENPLAY: Benny Chan, Ryan Ling, Tim Tong. CINEMATOGRAPHY: Yuen Man Fung. FILM EDITING: Curran Pang. SET DESIGN: Tak Fu Chou. MUSIC: Nicolas Errèra. SOUND: Yiu Keung George Lee, Chun Hin Yiu, Kaikangwol Rungsakorn, Stan Yau. CAST: Donnie Yen, Nicholas Tse, Qin Lan, Lui Leung Wai, Simon Yam, Ben Yuen, Ben Lam,Ken Low, Carlos Chan,Patrick Tam, Kenny Wong, Deep Ng, Jeana Ho, Angus Yeung, Bruce Tong, Henry Mak, Yu Kang, German Cheung, Tony Wu Tsz Tung. PRODUCTION: Emperor Film Production Company Limited. COPRODUCTION: Tencent Pictures, Sil-Metropole Organisation, Maoyan Pictures, Super Bullet Pictures, One Cool Film Production, Central Motion Pictures, BC Films Production.
CONTACT: Koch Media italia@kochmedia.com