Marko spends time in the abandoned apartment of his childhood in Belgrade. Traces of the past are being drawn and memories, both idyllic and traumatic, are combined. The family VHS archive shows his universe during 1998 and 1999: gatherings, pets, videogames, and moments of uncertainty reveal a common life embraced by a historical event.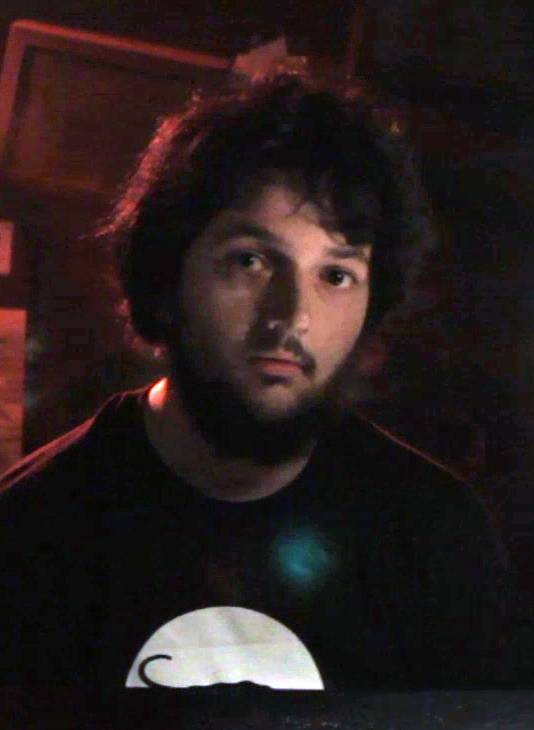 Marko Grba Singh
(Belgrade, Serbia, 1988) lived in London and is currently on Ph.D. studies at the Belgrade Faculty of Dramatic Arts. His shorts documentaries At Least We've Met (2012) and Pale (2013) were presented at the Visions du réel in Nyon and then in over forty festivals around the world. In 2014 he attended the Fid campus in Marseille and the following year presented the medium-length film Abdul & Hamza at the same festival, then selected at the Torino Film Festival. His short film If I Had It My Way I would Never Leave (2017) was presented at Cannes, in the ACID section. Since 2018 he has been artistic director of the Belgrade International Documentary Film Festival.
FILMOGRAFIA
Kasno smo se sreli (At Least We've Met, cm, doc, 2012), Pale (cm, doc, 2013), Abdul & Hamza (mm, 2015), If I Had It My Way I Would Never Leave (cm, doc, 2015), Stars of Gaomeigu (cm, 2017), Tesaurus (cm, 2020), Rampart (doc, 2021).
Declaration
film director
"After my parents decided to sell the apartment in Belgrade in which I grew up, I felt a strong urge to document it somehow, so I spent several months in 2019 there, wandering through the empty apartment, recalling my childhood. The rooms were completely empty, but each bore its own history. I realized then that in my future film each room would have to be represented the way I remembered it."
DIRECTOR, SCREENPLAY: Marko Grba Singh. CINEMATOGRAPHY: Ivan Marković. FILM EDITING: Mina Petrović. SOUND: Luka Barajević. PRPODUCTION: Nanslafu Films.
CONTACT: Nanslafu Films lenka.angelovski@gmail.com / www.nanslafufilms.com