SILVER VEILED
by Ginevra Panzetti, Enrico Ticconi




In a series of unveilings, Silver Veiled explores the symbolic power of the flag in its capacity to contain multiple values, evoking a contrasting feeling of belonging and separation.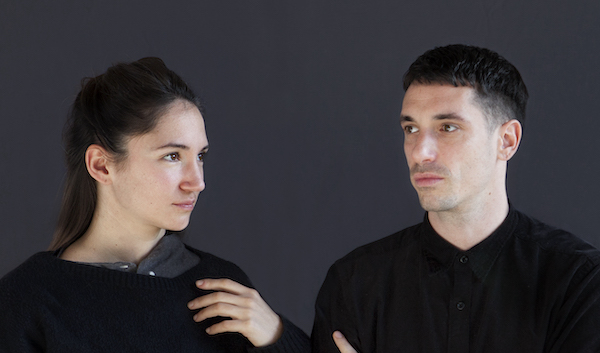 Ginevra Panzetti, Enrico Ticconi
(Rome, Italy, 1985; Rome, Italy, 1985), based in Berlin and Torino, have been working as a duo since 2008. Their artistic research interlaces dance, performance and visual art. Deepening themes related to the historical union between communication, violence and power, they draw on ancient imaginaries, creating hybrid figures or images between history and contemporaneity. Both graduated from the Academy of Fine Arts in Rome, in 2010 they moved to Germany where Ginevra studied Media Art at the HGB in Leipzig and Enrico Dance and Choreography at the HZT in Berlin. They gained international recognition in 2018 with their choreographic work Harleking that has been presented among some of the most important international festivals. In 2019 they won the 13th Arte Laguna Prize, and the first edition of Premio Hermès Danza Triennale Milano with which they realized the work AeReA. Their last dance performance Ara! Ara! has been supported by the Fondation d'entreprise Hermès within the framework of the New Settings Program.
FILMOGRAFIA
Petronell Schloss (cm, 2008), Mègàllo busz (cm, 2008), Die Wanderer (cm, 2011), Actio (cm, 2012), Empatia Otto Capricci Enfatici (cm, 2014), Silver Veiled (cm, 2021).
Declaration
film director
"As the symbolic power of the flag lies in its capacity of calling a feeling of belonging, but at the same time of separation, we wanted to bring out this contradiction through the physicality of the flag movement. Observing this object from its zero point, from its mere physical reality we find in our hands a simple piece of cloth, and when it happens to be laid down on top of a lying body it immediately shifts its meaning and function. It becomes a shroud. The relation between the flag and the shroud is the motif of the choreographic structure, a motif that allows the flag to be seen under its full plastic and metamorphic capacity, both in a symbolic and physical sense."
DIRECTOR: Ginevra Panzetti, Enrico Ticconi, Ilaria di Carlo. CINEMATOGRAPHY, FILM EDITING: Ettore Spezza. SET DESIGN, SOUND: Sergio Salomone. PRODUCTION: Associazione Culturale VAN.
CONTACT: Ginevra Panzetti ed Enrico Ticconi enricoeginevra@gmail.com