As a party wanders into the night, word arrives that Renée has emerged from obscurity. This cataclysmic moment ignites Modeste's awkward reunion with his older sibling. Renée has been missing for years and her presence unsettles the family, which also includes her own daughter, Athene. As Renée begins to form her dreams from fragments of her past, ominous premonitions disrupt the land.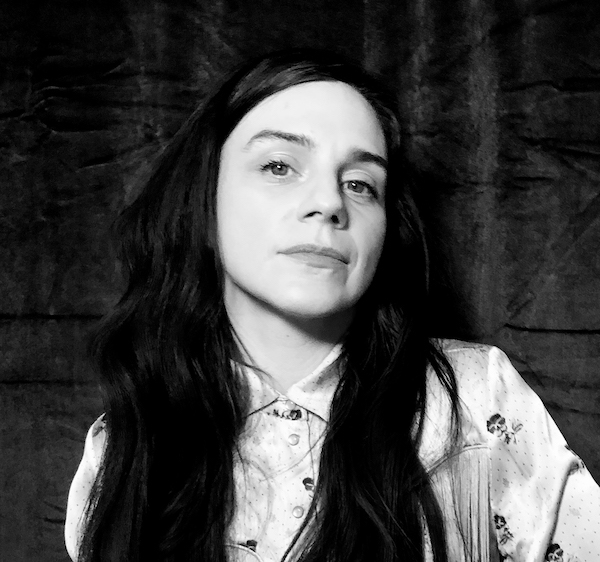 Rhayne Vermette
(Notre Dame de Lourdes, Canada, 1982), while studying architecture at the University of Manitoba, fell into the practices of image making and storytelling. Primarily self taught, Rhayne's films are opulent collages of fiction, animation, documentary, reenactments and divine interruption. She wrote and directed the short films R Seymore Goes North (2011), Tudor Village: A One Shot Deal (2012), Rob What (2015) and U.F.O. (2016), and had acting roles in the short film Accidence and the television series Edgar. Ste. Anne (2020) is her first feature narrative.
FILMOGRAFIA
R Seymore Goes North (cm, 2011), Take my word (cm, 2012), J. Werier (cm, 2012), Tudor Village: a One Shot deal (cm, 2012), Tricks Are for Kiddo (cm, 2012), Full of Fire (cm, 2013), Black Rectangle (cm, 2014), Turin (cm, 2015), Extraits d'une Famille (cm, 2015), Rob What (2015), Scene Missing (2015), U.F.O. (2016), Les Châssis de Lourdes (cm, 2016), Domus (cm, 2017), Ste.Anne (2021).
Declaration
film director
"Ste.Anne was a project placed at the centre of a dense cosmology of effects which includes family histories and myths, disconnected visions, a narrative influence of my favourite film, improvisations on the land with non-actors, and a figurative contemplation on the Métis Nation. Reflecting on the stories we assert onto land, a cinematic collage of circular narratives explores themes of surveying, industrial methodologies, the divine and physical manifestations of space."
DIRECTOR, SCREENPLAY, FILM EDITING: Rhayne Vermette. CINEMATOGRAPHY: Rhayne Vermette, Kristiane Church, Amanda Kindzierski, Lindsay McIntyre, Erin Weisgerber. SET DESIGN: Janelle Tougas. MUSIC: Bret Parenteau. SOUND: Charlene Moore, Andy Rudolph. CAST: Rhayne Vermette, Jack Theis, Isabelle d'Eschambault, Valerie Marion, Dolorès Gosselin. PRODUCTION: Exovedate Productions.
CONTACT: Rhayne Vermette vermette.rh@gmail.com