Accompanied by her lover, Suzanna, 40, views a Riviera beach house for her family's summer vacation. This day, this break in her routine, in this new house, will mark a turning point in her life. Based on the Marguerite Duras play of the same name, Suzanna Andler is the portrait of a woman trapped in her marriage to a wealthy, unfaithful businessman in the 1960s. She must choose between her conventional destiny as a wife and mother, and her freedom, embodied by her young lover.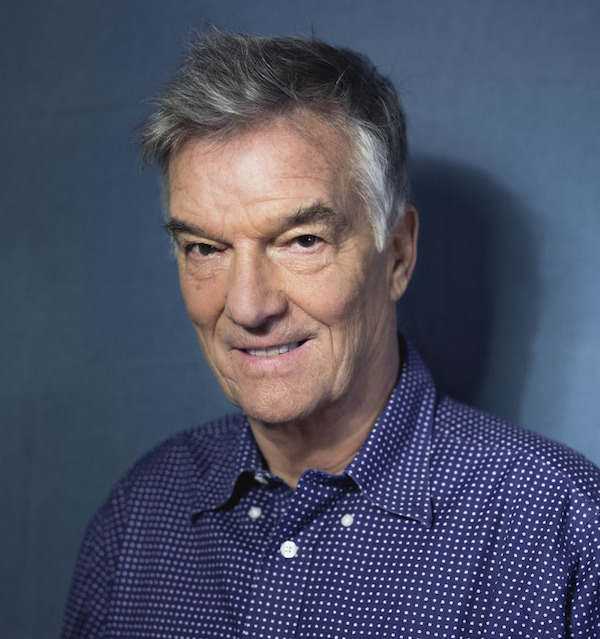 Benoît Jacquot
(Paris, France, 1947) began his film career at a very young age, starting in the mid-1960s as an assistant to Bernard Borderie, Marguerite Duras, Marcel Carné, and Roger Vadim. He was interested in psychoanalysis and in 1974 he filmed a number of seminars held by the great psychoanalyst Jacques Lacan (Jacques Lacan: psychanalyse - 1ère e 2e partie) and the following year he debuted as a director with L'assassin musicien. The film critic Jean-Michel Frodon called him an elusive filmmaker, noting "that he believes firmly in reality, literature, and the subconscious." Over the course of his long and prolific career, Jacquot made various movies based on literature (Dostoevskij, James, Borges, Salinger, Goethe, Delillo), history (the French Revolution, 19th-century opera), and, in point of fact, psychoanalysis, tying his name to female actresses such as Isabelle Huppert, Virginie Ledoyen, Isild Le Besco, and Charlotte Gainsbourg. With Le septième ciel (1997), Pas de scandale (1999), L'intouchable (2006), and 3 Coeurs (2014) he participated in competition at the Venice Film Festival, and he took his films Les adieux à la reine (2012), Journal d'une femme de chambre (2015), and Eva (2018) in competition to Berlin. Les adieux à la reine also won three Césars for production design, costume design, and cinematography.
FILMOGRAFIA
Un certain regard (Jacques Lacan: psychanalyse 1ère partie e 2e partie, tv, 1974), L'assassin musician (1975), Les enfants du placard (1977), Les ailes de la colombe (Storia di donne, 1981), Télévision de chambre (ep. Une villa aux environs de New York, tv, 1982), Corps et biens (1986), Les mendicants (1987), La bête dans la jungle (tv, 1988), Elvire-Jouvet 40 (tv, 1988), Voyage au bout de la nuit (tv, 1990), La désenchantée (1990), Cuentos de Borges (ep. Emma Zunz, tv, 1993), La mort du jeune aviateur anglais (doc, cm, 1993), Écrire (doc, cm, 1993), Il faut qu'une porte soit ouverte ou fermée (tv, 1994), 19953000 scénarios contre un virus (ep. Mère séropositive, tv, 1995), La fille seule (1995), La vie de Marianne (tv, 1995), La place royale (tv, 1995), Un siècle d'écrivains (ep. Jerome D. Salinger, doc, tv, 1996), Le septième ciel (1997), Marianne (1997), L'école de la chair (1998), Par coeur (doc, 1998), Pas de scandale (Niente scandalo, 1999), La fausse suivante (2000), Sade (Sade - Segui l'istinto, 2000), Tosca (2001), Adolphe (2002), Princesse Marie (tv, 2004), À tout de suite (2004), Gaspard le bandit (tv, 2006), L'intouchable (2006), Villa Amalia (2009), Atelier jardin (cm, 2009), Werther (tv, 2010), Les faux-monnayeurs (tv, 2010), Au fond des bois (2010), Les adieux à la reine (Addio mia regina, 2012), 3 coeurs (Tre cuori, 2014), La Traviata (tv, 2014), Journal d'une femme de chambre (2015), Gentleman Rissient (doc, 2016), À jamais (2016), Eva (2018), Dernier amour (L'ultimo amore di Casanova, 2019), Suzanna Andler (2021).
Declaration
film director
"I think the theatre confronts the cinema with its very freedom: the show rolled out before a generally static audience is replaced by the free-ranging viewpoint, with a scope of 360° if one wants, of a camera that takes an equally static audience on an imaginary journey, going closer or wider, skirting or confronting, according to the inflections of what is played out, no longer on stage but on screen. With the complicity of high-powered actors, I would like to find the successive figures of a mental and sentimental geometry—beach house, morning till night, steeped in tracking shots, wide shots and closeups, murmurs behind the words, on the lookout for Suzanna Andler."
DIRECTOR, SCREENPLAY: BenoÎt Jacquot. CINEMATOGRAPHY: Christophe Beaucarne. FILM EDITING: Julia Gregory. SET DESIGN: Pascae Consigny. SOUND: Nicolas Cantin. CAST: Charlotte Gainsbourg, Niels Schneider, Nathan Willcocks, Julia Roy, Sandrine Rivet. PRODUCTION: Les Films du Lendemain. CO-PRODUCTION: Ciné+, Cinéventure Développement, Cofinova Développement, Soficinéma Développement.
CONTACT: Wanted - Anastasia Plazzotta anastasia.plazzotta@gmail.com