TANGE SAZEN AND THE POT WORTH A MILLION RYO
TANGE SAZEN AND THE POT WORTH A MILLION RYO

A man gives an old pot to his brother, not realizing there is a treasure map inside. His sister-in-law sells the pot to a junk dealer, who in turn sells it to a boy named Yasu. A cast of colorful characters are all looking for this pot, and when the child runs away after being chided by Ogino, everyone goes after him. The end, however, is covered in disappointment – the hope of each character that their world will get better is each individually crushed. An example of Japanese heritage filmmaking, shot in Kyoto in the 1930s. The film is humorous, thanks to an especially relaxed, wise and world-weary interpretation of the one-armed, one-eyed masterless samurai, Tange Sazen, an icon of Japanese popular fiction. Previously unknown scenes from this masterpiece were recently discovered in Kyōto's Toy Film Museum, enabling the restoration of the most complete version of the film.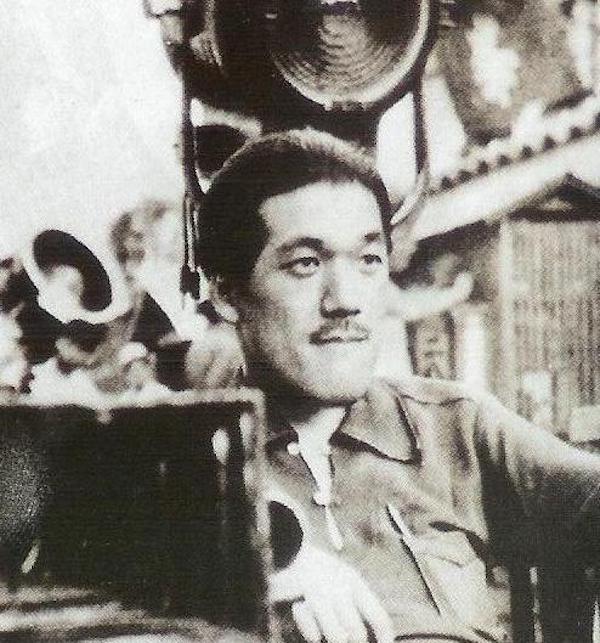 Sadao Yamanaka
(Japan, 1909 - China, 1938) began his career as an assistant director in the Japanese film industry. He was one of the leading figures to develop Jidaigeki, a genre of historical films mostly set during the Edo period of Japanese history. In the 1930s he was parte of a group of directors who redefined Japanese cinema along humanist-progressive lines. The most venerated figure among them, Yamanaka like no other auteur of his time knew how to fuse melodrama and irony, action and reflection. He was known for creating films that escaped clichés and focused on social injustices. He directed 26 films. Praised by Kurosawa, Humanity and Paper Balloons (1937) was his last film and premiered on the day Yamanaka was drafted into the Japanese army. He later died in a field hospital in Manchuria.
FILMOGRAFIA
Tange Sazen yowa: Hyakuman ryo no tsubo (Tange Sazen and the Pot Worth a Million Ryo, 1935), Kôchiyama Sôshun (Priest of Darkness, 1936), Ninjô kami fûsen (Humanity and Paper Balloons, 1937).
DIRECTOR: Sadao Yamanaka. SCREENPLAY: Shintarô Mimura. CINEMATOGRAPHY: Jun Yasumoto. MUSIC: Gorô Nishi. CAST: Denjirô Ôkôchi, Kiyozo, Kunitarô Sawamura, Reizaburô Yamamoto, Minoru Takase, Sôji Kiyokawa, Ranko Hanai. PRODUCTION: Nikkatsu.
CONTACT: Nikkatsu - Mami Furukawa m.furukawa@nikkatsu.co.jp