Bangkok 2006. On the eve of a shift in political power, a woman called Ploy is taken to a safe house, sharing a final meal with her husband, the politician Parl, before he is smuggled abroad. 30 years earlier, Ploy was a young girl in a coma after nearly drowning. Her father, a soldier, has been missing for three years and her mother is recovering from a nervous breakdown. Together with her lover and her husband's younger brother, she relives the traumas of their youth.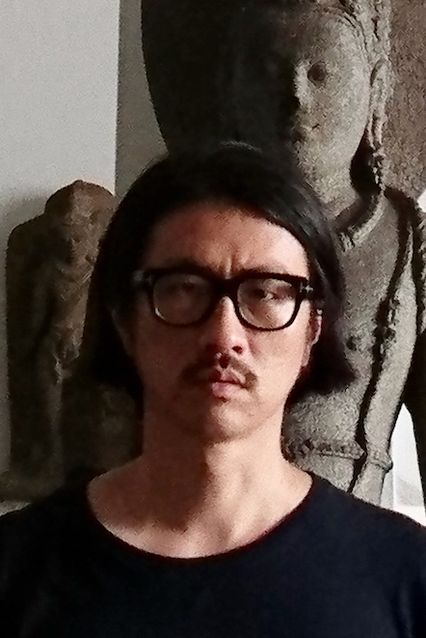 Taiki Sakpisit
(Japan, 1975) is a filmmaker and visual artist living and working in Bangkok. In 2008, after completing a Bachelor's Degree in Cinema at San Francisco State University, he started creating experimental shorts and moving-image works. His work has been exhibited in galleries, museums and at festivals around the world, including International Film Festival Rotterdam, Images Festival, Yebisu International Festival for Art, Hirshhorn Museum, Dallas Contemporary and Kunstverein Gottingen. The Edge of Daybreak is his feature film debut.
FILMOGRAFIA
Thoi kham thi thuk sap (Whispering Ghosts, cm, 2008), Tai kanwela (…I did not Dream Last Night, cm, 2009), Tona Kanwela (Looking in God's Eye, cm, 2010), Uru Wela (Deathless Distance, cm, 2010), Samsakart (Three Kings, cm, 2011), Unless He Tells a Lie (cm, 2011), Phukhaofai phirot (A Ripe Volcano, cm, 2011), Time of the Last Persecution (cm, 2012), The Age of Anxiety (cm, 2013), Trouble in Paradise (cm, 2017), To the Memory of My Beloved (cm, 2018), Tabula Rasa (cm, 2018), Shadow and Act (cm, 2018), A Certain Illness Difficult to Name (cm, 2018), The Mental Traveller (cm, 2019), Phayasohk phiyohkyam (The Edge of Daybreak, 2021),
Declaration
film director
"I wrote this film when I was deeply preoccupied with the physical and mental crises that my family members were experiencing, that also parallel the period of political unrest in Thailand. These events had consumed my life and the way to deal with this personal grief is through cinema. Making film is my attempt to reconcile with these traumas. It originated the premises for the film, which meditates on a family's paradise lost into the abyss. The Edge of Daybreak is ultimately about the fragile human experiences, the search for connection, spiritual redemption and the attempt to survive the harsh realities."
DIRECTOR, SCREENPLAY: Taiki Sakpisit. CINEMATOGRAPHY: Chananun Chotrungroj. FILM EDITING: Harin Paesongthai, Lee Chatametikool. SET DESIGN: Manop Chaengsawang. MUSIC: Yasuhiro Morinaga. SOUND: Akaritchalerm Kalayanamitr. CAST: Manatsnan Phanlerdwongsakul, Sunida Ratanakorn, Chalad Na Songkhla, Tanapat Sirisook. PRODUCTION: 185 FILMS.
CONTACT: 185Films, Cattleya Paosrijaroen, cattleya.project185@gmail.com