THE FIRST 54 YEARS - AN ABBREVIATED MANUAL FOR MILITARY OCCUPATION
THE FIRST 54 YEARS - AN ABBREVIATED MANUAL FOR MILITARY OCCUPATION

Through the testimonies of the soldiers who implemented it, director Avi Mograbi provides insights on how a colonialist occupation works and the logic at work behind those practices. Using the 54-year Israeli occupation of the Palestinian territories of the West Bank and Gaza Strip the director draws us a "Manual for Military Occupation".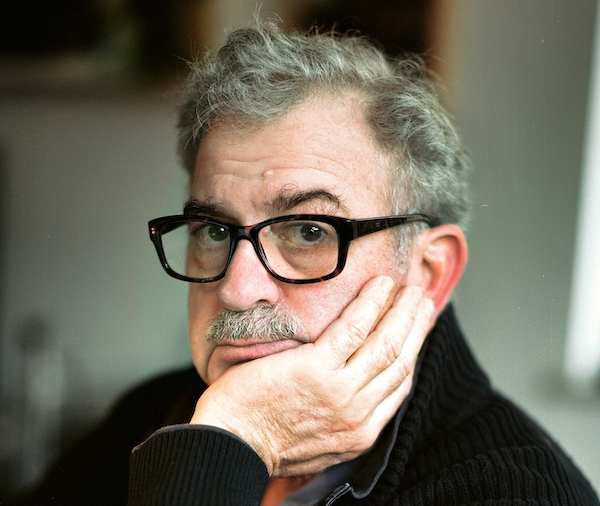 Avi Mograbi
(Tel Aviv, Israeli, 1956) studied art and philosophy, and he gained his first production experiences working as an assistant director on commercials and feature films, while his own filmmaking career began in 1989. Since 1999, he has taught documentary and experimental film at Tel Aviv University and the Bezalel Academy of Art and Design in Jerusalem. Mograbi also makes video exhibitions and participates in many group exhibitions in the world. His documentary films have been programmed by festivals worldwide, including: Cannes, Berlin, Venice, Rome, New York, FID Marseille, Vision du Réel and San Francisco.
FILMOGRAFIA
Gerush (Deportation, cm, 1989), Ha-Shich'zoor (The Reconstruction, doc, 1994), Eich Hifs L'fahed V'lamadeti L'ehov et Arik Sharon (How I Learned to Overcome My Fear and Love Ariel Sharon, doc, 1997), Yom Huledet Same'ach Mar Mograbi (Happy Birthday, Mr. Mograbi, doc, 1999), August: A Moment Before the Eruption (doc, 2002), Detail (cm, 2004), Nekam Achat Mishtey Eynay (Per uno solo dei miei due occhi, doc, 2005), Mrs Goldstein (cm, 2006), Z32 (doc, 2008), Nichnasti pa'am lagan (Once I Entered a Garden, doc, 2012), Bein gderot (Between Fences, doc, 2016), The First 54 Years: An Abbreviated Manual for Military Occupation (doc, 2021).
Declaration
film director
"It was clear to me that no one who had been part of the system that created and set the rules of the occupation would agree to collaborate with this project and honestly reveal the logic behind the huge machine of the occupation. I therefore had no choice but to take upon myself the role of representing the enormous system known as the Israeli occupation."
DIRECTOR, SCREENPLAY, FILM EDITING: Avi Mograbi. CINEMATOGRAPHY: Philippe Bellaïche, Tulik Galon. SOUND: Joonas Jyrälä, Dominique Vieillard. CAST: Zvi Barel, Shlomo Gazit, Avi Mograbi. PRODUCTION: Les Films d'Ici. CO-PRODUCTION: 24Images, ARTE France, Citizen Jane Productions, MA.JA.DE Productions.
CONTACT:The Party Film Sales sales@thepartysales.com / www.thepartysales.com