Anamarija starts a new job as a counsellor in a school, which is a place full of petty conflicts and cliques. Initially she tries to stay out of the power games played by the headmistress, teachers and parents and just do her job with the children. But as she gets to know the system better Anamarija understands that in order to survive she has to sacrifice her integrity and play her own game in the staffroom.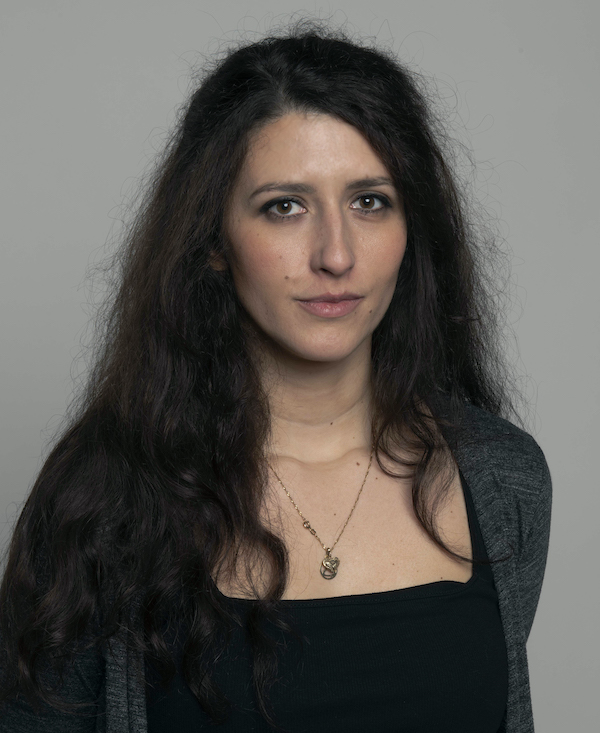 Sonja Tarokic
(Zagreb, Croatia, 1988) has an MA degree in film directing, and a BA degree in literature. She is the author of several short films. On Shaky Ground (2014) was screened at Rotterdam IFF and awarded at Zagreb Film Festival, while her other films were screened and awarded at numerous international festivals, such as Sarajevo FF, Vila do Conde, Angers Premiers Plans, NEXT Bucharest FF, Brief Encounters FF. She participated at CPH:Lab and Sarajevo Talent Campus workshops. The Staffroom is her first feature film, which was developed through TorinoFilmLab Script&Pitch 2015 and FrameWork 2016 program, winning the TFL Production Award.
FILMOGRAFIA
Red (cm, 2009), Pametnice (Smart Girls, co-regia Hana Jušić, cm, 2010), Kurvo (You Bitch!, cm, 2011), Ja sam svoj zivot poslozila (I'm a Self-made Woman, cm, 2012), Terarij (Birthday Party, co-regia Hana Jušić, cm, 2013), Kratki spojevi (ep. Rodjendan, cm, 2013), Tlo pod nogama (On Shaky Ground, cm, 2014), Transmania (film collettivo, 2016), Zbornica (The Staffroom, 2021)
Declaration
film director
"The idea for this film was certainly influenced by the fact that I have grown up in a family of psychologists and have been surrounded by their stories about the social system all my life. School is a specific system in which people often spend their whole life within the same group of colleagues in the same staffroom, closely connected by friendships, opinions and prejudices. Teaching job is one of the hardest jobs in our society: educational workers are responsible for the children they work with and specific problems they encounter daily, but at the same time they also have the symbolic duty of passing on the moral values that later define us subconsciously."
DIRECTOR, SCREENPLAY: Sonja Tarokić. CINEMATOGRAPHY: Danko Vučinović. FILM EDITING: Borna Buljević. SET DESIGN: Tajana Čanić Stanković. COSTUME DESIGN: Katarina Pilić. SOUND: Borna Buljević. CAST: Marina Redžepović, Stojan Matavulj, Nives Ivanković, Maja Posavec, Sandra Lončarić. PRODUCTION: Kinorama, KinoElektron.
CONTACT: New Europe Film Sales - Natalia Dabrowska natalia@neweuropefilmsales.com