In the dead of winter, Catherine, a talented musician who, having recently broken up her successful band, travels to her aunt's remote coastal cottage to work on new material in solitude. Once there, she and local photographer Grace spark up a budding romance while visiting an abandoned farmhouse with a disturbing past. Soon after, strange and seemingly supernatural occurrences begin to manifest at the cottage, escalating each night and dangerously eroding Catherine's sense of reality.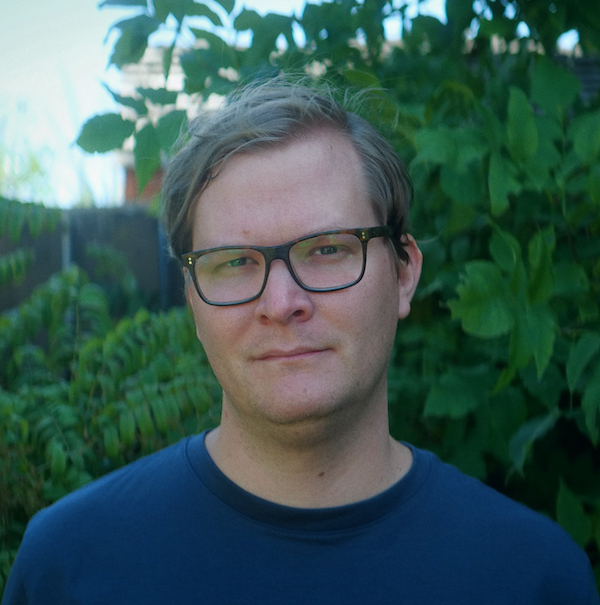 Ryan Glover
(Toronto, Canada) is a Canadian independent director and cinematographer. He lensed Derek Mungor's feature film You Are Not Alone (2014), which Modern Horrors named "the most lifelike and terrifying slasher in years." He also shot Sarah Rotella's debut feature film Almost Adults (2016), which screened at Outfest, Austin Film Festival and many other festivals internationally before being released on Netflix. He made his directional debut with the experimental short The Key (2008), and then co-directed with Krista Dzialoszynski the drama Hills Green (2013). The Strings (2020) marks his solo feature film directorial debut.
FILMOGRAFIA
The Key (cm, 2008), Hills Green (co-regia Krista Dzialoszynski, 2013), The Strings (2020).
Declaration
film director
"In late January of 2019, we filmed The Strings, my directorial debut, with an impossibly small crew at my family's (maybe) haunted cottage on the frozen shores of PEI. I had never been to the property in the winter before, but for years I had been imagining scenes for a sparse and wintery horror film set there. After collaborating with Teagan Johnston on a number of her music videos, the film's story began to take shape and I knew that, despite never having acted in a scripted role before, she could anchor such a project with a commanding, authentic performance."
DIRECTOR, FILM EDITING, CINEMATOGRAPHY: Ryan Glover. SCREENPLAY: Ryan Glover, Krista Dzialoszynsk. MUSIC: Adrian Ellis, Teagan Johnston. CAST: Teagan Johnston, Jenna Schaefer, April Aliermo, Toby Hendy, Larry Fessenden. PRODUCTION: Observer Effect Production.
CONTACT: Ryan Glover ryancglover@gmail.com