In this freely autobiographical travelogue, a series of random encounters reveal the traces left by half-forgotten events that have shaped, in a way or another, the history of the Mediterranean.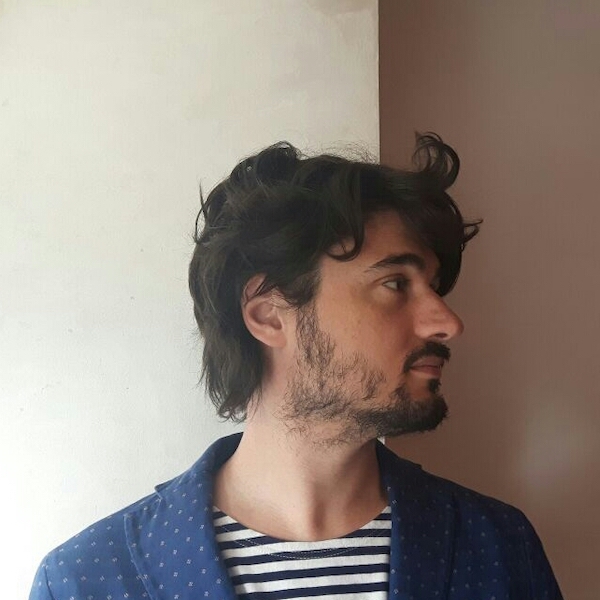 Fabrizio Polpettini
(Milan, Italy) studied visual arts and environmental sciences in Milan, film production in Paris and documentary filmmaking in Corsica. In 2009 he created Filmcaravan, an open-air film festival, and in 2014 he founded La Bête, a creative documentary production bureau.
FILMOGRAFIA
The Houses There Wear Verandahs Out of Shyness (cm, doc, 2010), La fille à la valise (cm, 2011), Rabbit Hole (cm, 2012), The Ancient Child (cm, 2017), Un usage de la mer (doc, mm, 2021).
Declaration
film director
"On one chilly autumnal evening in Lausanne, a few years ago, a random encounter put me on the trail of a Mediterranean quest, in which I have been accompanied by two filmmaker friends: Roman from Locarno, Switzerland, and Amir from Constantine, Algeria. What we thought would be a wandering in space, turned out to be mostly a travel in time. Each place we visited, opened a window of a far more complex and adventurous history of a sea that is and has been continuously stirred by alliances and feuds, trading and corsairing, and by the rocambolesque stories of pirates and renegades. These where the kind of romantic villains which I was dreaming of, at the age of six, while picking the sea urchins."
DIRECTOR, SCREENPLAY: Fabrizio Polpettini. CINEMATOGRAPHY: Valentina Provini. FILM EDITING: Marylou Vergès. SOUND: Federica Paccotti. CAST: Amir Bensaifi, Roman Hüben, Magaayija Silberfeld, Silvano Guglielmi. PRODUCTION: La Bête. CO-PRODUCTION: Baton Rouge.
CONTACT: Fabrizio Polpettini fabrizio.polpettini@gmail.com