The starting point of Undead Voices is a Super 8mm amateur film, Donne emergete!, made in 1975 by filmmaker Isabella Bruno. Reviewing its devastated chemical emulsions, the project exposes the effects of the dissemination or destruction of the culture related to the movements of contestation in Italy in the 1970s. Ghostly sequences document feminist demonstrations and assemblies, gestures of resistance and love, as well as the songs which reveal strange invocations of undead voices calling out to us from the afterlife. The work is the result of conversations with film historian Annamaria Licciardello. It has developed through a series of collective listening sessions and collaborations with performers Alessandra Eramo and A Frei aka DJ Fred Hystère.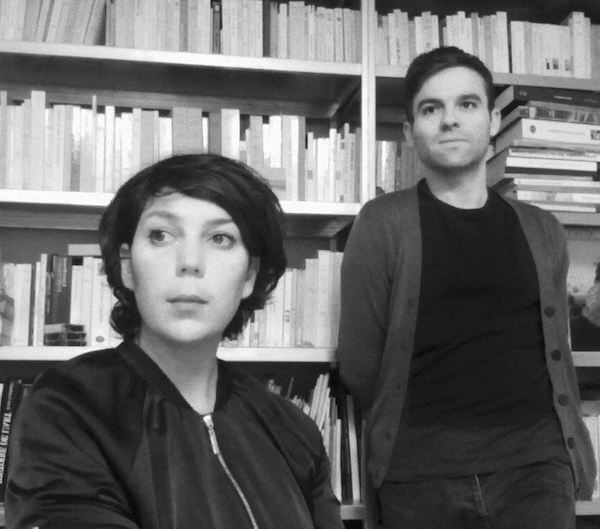 Maria Iorio, Raphaël Cuomo
(Italy, 1975 and 1977) are an artist duo based in Geneva and Berlin. They have worked together since graduating from ESBA (currently HEAD, Geneva) in 2003. In 2006-2007, they took part in the postgraduate programme of Jan van Eyck Academy, Post-Academic institute for research and production, Fine arts department (Maastricht). They were artists in residence at the Swiss Institute in Roma (2008-2009); SOMA, Mexico City (2015); Pratiques d'hospitalité, Platform for critical research and political imagination, Grenoble (2017); Iaspis, Stockholm (2018). They were recipients of the Swiss Art Award (2007, 2008, 2012), Premio Gallarate (2012), Premio Fondazione Furla per l'Arte (2014). In the recent years, Iorio/Cuomo have fostered cooperation and alliances with cultural producers from different artistic, academic and activist fields.
FILMOGRAFIA
Sudeuropa (doc, mm, 2005-2007), Orient Palace (install., 2010-2012), The Interpreter (video-install., 2009), Fabriques (install. 2010), Twisted Realism (install., 2010-2012), From Thousands of Possibilities (install., 2013-2014), Appunti del passaggio (doc, mm, 2014-2016), Chronicles of That Time (doc, 2021), Undead Voices (doc, mm, 2021).
Declaration
film director
"Undead Voices emphasises the spectral, hauntological quality of cinema and becomes an experiment with its potential for reanimation. The film creates a temporality in which past and present feminist artistic practices can reach out to each other across time and resonate together. It invents a form that combines different generations and registers of images, interweaving narration and song, breaking the hierarchy between the semantic and the vocal."
DIRECTORS: Maria Iorio, Raphaël Cuomo. CINEMATOGRAPHY: Raphaël Cuomo. FILM EDITING: Raphaël Cuomo, Maria Iorio. SOUND: Maria Iorio. CAST: A Frei aka DJ Fred Hystère, Annamaria Licciardello. VOICES: Alessandra Eramo, Maria iorio. PRODUCTION: Beyond Archive. COPRODUCTION: Careof, Archivio Nazionale Cinema Impresa - Cineteca Nazionale, Fonds d'art contemporain de la Ville de Genève, République et canton de Genève, Fonds cantonal d'art contemporain, Pro Helvetia.
CONTACT: Parallel Histories info@parallelhistories.org / www.parallelhistories.org