Festival
Juries
Here are the juries of the 41 TFF.
FEATURE FILMS COMPETITION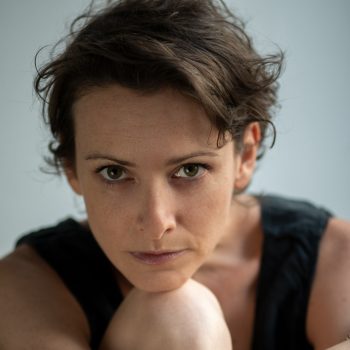 Lyda Patitucci (Italy), graduated in film from the DAMS in Bologna, and studied film editing at the Cineteca of Bologna and directing at the ESCAC in Barcelona. She worked as a second unit director on the movies Veloce come il vento (Italian Race, 2016) and Il primo re (The First King, 2019) by Matteo Rovere, on the sequels Smetto quando voglio Masterclass (I Can Quit Whenever I Want: Masterclass, 2017) and Ad honorem (I Can Quit Whenever I Want: Ad honorem, 2017) by Sydney Sibilia, and on the series Vostro onore. She also collaborated on filming the soccer scenes in Il campione (The Champion) by Leonardo D'Agostini and was the organizer for the movies See You in Texas by Vito Palmieri (2016) and La vera storia di Luisa Bonfanti by Franco Angeli (2021). She directed three episodes of the series Curon and debuted as a director with Come pecore in mezzo ai lupi (Like Sheep Among Wolves, 2023). She teaches at the CPA and at the Florestano Vancini film school in Ferrara.
Clément Rauger, film curator and critic, was in charged of cinema for the House of Culture of Japan in Paris. Having worked on different events such as Japonismes 2018, the Ryusuke Hamaguchi retrospective (2019) or the complete Hiroshi Shimizu for the Cinémathèque française (2021), he was also responsible for program at several international festivals. In parallel to his journalistic activities for "Les Cahiers du cinema" and "Trafic", he also collaborated with several publications in France and Japan.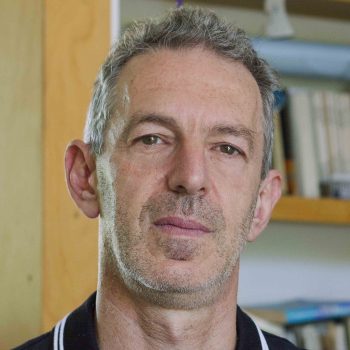 Martin Rejtman
(Argentina)
Martin Rejtman studied filmmaking at New York University. Before his debut feature, Rapado (1992), he wrote and directed two medium-length films: Doli vuelve a casa (1984-2004) and Sitting on a Suitcase (1986). Later he made Silvia Prieto (1999); Los guantes mágicos (2003); the documentary Copacabana (2006); Entrenamiento Elemental para Actores, co-directed with Federico León (2008); Dos disparos (2014), Shakti, a short from 2019. El Repartidor está en camino, documentary, 2023, and La Práctica, feature length film, 2023, are his last works. The latter will be presented at TFF. During the past years many festivals and institutions held retrospectives of his work. Besides being a filmmaker he is a writer as well. In 2018 he was awarded with Argentina's main cultural prize, Premio Nacional de Cultura, for the script of the film Dos disparos.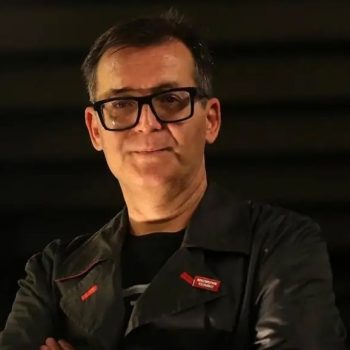 Angel Sala (Barcelona, Spain, 1964), writer and film critic, he is the co-founder of the magazine "Fantastic Magazine", one of the first specialized publications in fantasy cinema in Spain. After covering the Festival of Sitges as a press since 1986, he began to collaborate with it in 1992, reaching be co-responsible for the Anima't Section and programmer Brigadoon, the cult cinema space and video of the event. In 1998 he became responsible for "Televisió de Catalunya" until 2013. Also in 1988 he joined the Selection Committee of Sitges -International Film Festival of Catalonia, and in 2001 he became director of the Festival, incorporating in this period sections such as Orient-Express, Noves Visions or Sitges Forum.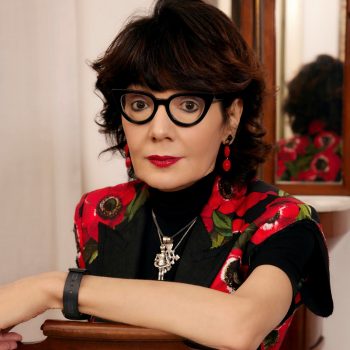 Elisabetta Sgarbi
(Italy)
Elisabetta Sgarbi (Ferrara) after receiving a degree in pharmacy began working in the world of publishing, first at Studio Tesi and later at Bompiani. In 2015, with other authors and editors, she founded La nave di Teseo, of which she is the CEO and editorial director. Since 2017, she has been the president of Baldini + Castoldi, La Tartaruga, and Oblomov Edizioni, and is the editor-in-chief of the magazine "Linus", part of La Nave di Teseo. She created and is the artistic director of the festival La Milanesiana and of Linus – Festival del Fumetto. Since 1999, she produces and directs her films, which have been presented at the major international festivals, including Venice, Turin, Cannes, Berlin and Rome. She is the chair of the Fondazione Elisabetta Sgarbi, and for her contributions to the world of the arts she has received numerous awards, including the Ambrogino d'oro. In 2020, she founded Betty Wrong Edizioni Musicali, which produces the group Extraliscio.
INTERNATIONAL DOCUMENTARIES COMPETITION
Tizza Covi (Bolzano, Italy, 1971) studied photography in Vienna from 1992 to 1994 and has worked as a photographer in Rome, Paris, and Berlin. In 2002, she and Rainer Frimmel founded the film production company Vento Film to produce their movies independently. She only makes movies with Rainer Frimmel: Tizza Covi co-directs, oversees live recording, writes the screenplays, and edits, while Frimmel is in charge of photography and production. They received numerous awards for their documentaries Das Ist Alles (2001), Babooska (2006), and Aufzeichnungen aus der Unterwelt (Notes from the Underworld, 2020). Their feature-length movies La pivellina (Little Girl, 2009), Lo splendore del giorno (The Shine of Day, 2012), Mister Universo (2016), and Vera (2021) were presented at Cannes, Locarno, and Venice, and also received many prizes.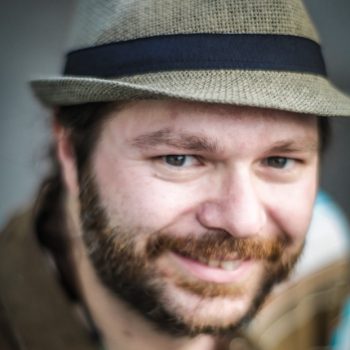 Carlo Shalom Hintermann
(Switerland/Italy)
Carlo Shalom Hintermann (1974) is a director and producer with dual Swiss and Italian citizenship. After studying classical percussion, philosophy, and film history in Italy, he graduated in film directing from New York University. He has made the documentaries Rosy-fingered Dawn: A Film on Terrence Malick (2002, Venice Film Festival), Chatzer: Inside Jewish Venice (Torino Film Festival, 2004), and The Dark Side of the Sun (Rome Film Fest, 2011), as well as the animated short film H2O (Annecy, 2007). He was the Italian line producer of The Tree of Life by Terrence Malick (2011) and in 2020 he presented his first fiction film, The Book of Vision, at the Settimana Internazionale della Critica in Venice. He has produced movies by directors such as Amos Gitai, Amir Naderi, Giovanni Cioni, and K. J. Everson.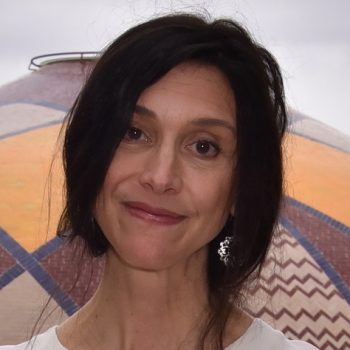 Jessica Woodworth
(Belgium/USA)
Jessica Woodworth (Washington, Usa, 1971) is a Belgian-American film director, screenwriter and producer based in Belgium. Her previous fiction feature films are Khadak, Altiplano, The Fifth Season, King of the Belgians and The Barefoot Emperor, made with Peter Brosens. These films screened in over 350 festivals and won over 70 awards. Jessica grew up between Belgium, Switzerland and the US and has since studied and worked in Italy, France, China, Mongolia and Morocco. She has a degree in literature from Princeton University and a masters in documentary film from Stanford University. She gives workshops for actors and directors, has been on juries worldwide and is a frequent mentor for film students.
ITALIAN DOCUMENTARIES COMPETITION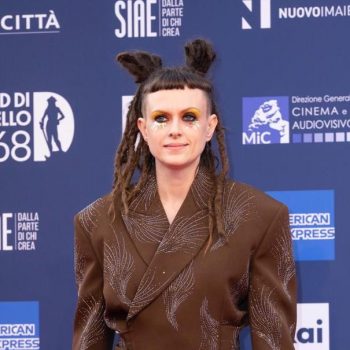 Valentina Bertani
(Italy)
Valentina Bertani (Mantova, Italy, 1984) is a director and screenwriter. She signed a contract with the Warner Record label when she was fourteen years old, and then became fascinated with the visual arts. After finishing high school, she moved to Rome, where she studied film directing with Gianfranco Pannone. She began collaborating with various production companies and has shot videos with Ligabue, Negramaro, The Kolors, Grignani, and Stadio. Since 2011, she has worked as a director for Gucci, Heineken, Kartell, Valentino, Adidas, and Pirelli. In 2022, her first film, La timidezza delle chiome, was presented at Venice Days during the Venice Film Festival and was later nominated for a David di Donatello as best documentary; it also won the Valentina Pedicini Award at the Silver Ribbon awards.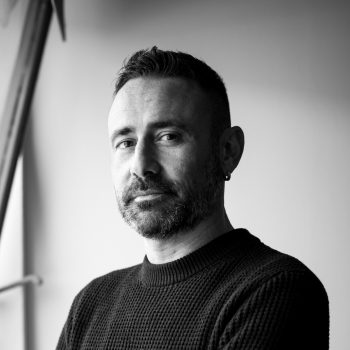 Fabio Bobbio (Ivrea, Italy, 1980) is an author, director and film editor. His debut film as a director, I cormorani (The Cormorants, 2016), was presented at Visions du Rèel. At present, he is developing his second movie, the fiction film I fuochi. He has worked as a film editor with directors and production companies in Italy, Spain, Argentina, Uruguay, and France, and has participated at numerous international festivals. He has edited movies such as La vida sublime (2010) by Daniel V. Villamediana; I corpi estranei (2013), Isabelle (2018), and La memoria del mondo (2022) by Mirko Locatelli; and Lumina (2021) by Samuele Sestieri.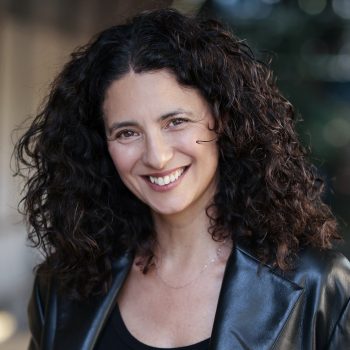 Costanza Quatriglio
(Italy)
Costanza Quatriglio, (Palermo, Italy, 1973) director and artistic director of the Palermo campus of the Centro Sperimentale di Cinematografia, debuted in 2003 with L'isola, presented at the Quinzaine des réalisateurs in Cannes; the film received many awards and was later distributed in over twenty countries. She has directed movies and documentaries that have been awarded prizes at the Torino Film Festival and at the major international festivals. She won Silver Ribbons for Best Documentary with Terramatta (2012) and Triangle (2014), and Special Awards at the Silver Ribbons with Con il fiato sospeso (2013, previously presented at the Venice Film Festival) and 87 ore (2015, broadcast on Raitre). Her most recent movies include Sembra mio figlio (presented at Locarno in 2018 and the winner of a Golden Ciak); the made-for-TV movie La bambina che non voleva cantare (2021); and Trafficante di virus (2021), for Amazon Prime.
SPAZIO ITALIA | Italian Short Films Competition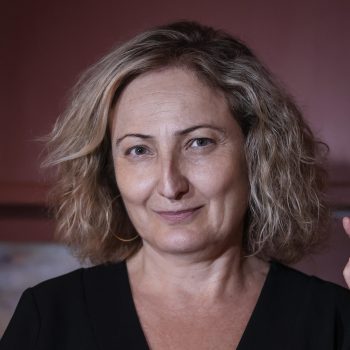 Francesca Levi (Italy) has been working at Rai since 1994, editing programs and radio projects. These include the cycle Teatri alla radio, with the artistic direction of Luca Ronconi; the daily magazine show Mattino Tre, dedicated to show business and in-depth musical analysis; and the religious program Uomini e profeti. Since 2010, she is the editor of Hollywood Party, the daily program on Rai Radio 3 about the world of film, featuring news, entertainment, reviews, interviews, and live broadcasts from festivals in Italy and abroad.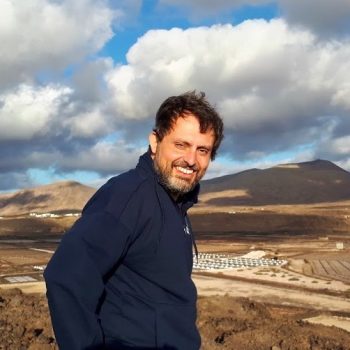 Rocco Moccagatta (Italy), critic and researcher of film, television and new media, a professor at the IULM University in Milan, he also works as a media researcher and consultant. He has published articles in FilmTv, L'OfficielHomme, Duel/Duellanti, Segnocinema, Link-Idee per la tv, Comunicazione politica, 8 ½, Marla and Nocturno Cinema. In 2018, he published Carlo&Enrico Vanzina-Artigiani del cinema popolare and in 2022, Mino Guerrini – Vita e opere di un arcitaliano (with Chiara Grizzaffi) and Mediaset e il cinema italiano (with Gianni Canova).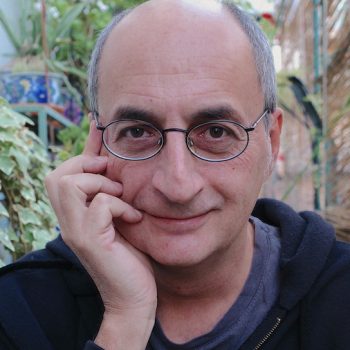 Alessandro Scippa
(Italy)
Alessandro Scippa (Naples, Italy, 1968), screenwriter and director, lives between Rome and Naples. He writes for television and directs shorts, documentaries, and video clips. He co-wrote the movies by Daniele Gaglianone Nemmeno il destino (2004, presented in the Venice Days section at the Venice Film Festival) and Ruggine (2011), and the film Pandemia by Lucio Fiorentino (2012). In 2012, he directed Arianna, his first fiction feature-length film, presented in the Onde section at the Torino Film Festival and at the Pesaro Film Festival. His second movie, La giunta, was presented in 2022 at TFF as well.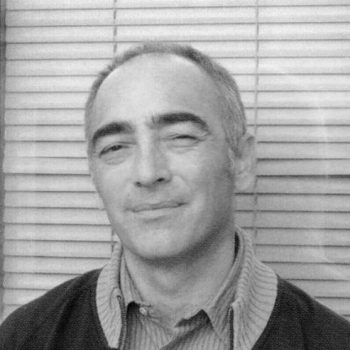 Alessandro Boschi
(Italy)
Alessandro Boschi (Italy, 1958) is a journalist. He has worked on television for many years, first at Stream then at La7, where he created the program La valigia dei sogni which he has always written in tandem with Alberto Crespi. On the radio he has worked for both Rai2 (Gli spostati) and Rai3 (where he is the historical editor of the programme Hollywood Party).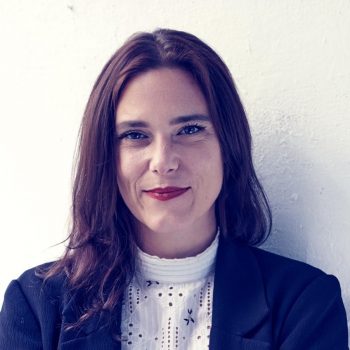 Anaïs Emery
(Switzerland)
Anaïs Emery (Switzerland) has been General and Artistic Director of the Geneva International Film Festival (GIFF) and Geneva Digital Market (GDM) since January 2021. She is a former director of Utopiales in Nantes (France) and an independent cinema programmer. Co-founder of the Neuchâtel Int. Fantastic Film Festival, she was its artistic director from 2006 to 2020, bringing the festival to international prominence. She completed a DAS in communications and web expertise at UNIGE, complementing her studies in film history and aesthetics at UNIL. Committed to the next generation of Swiss cinema and innovation, she launches the FutureStoryWorlds@CERN workshop, which aims to consolidate futuristic narrative universes linked to the evolution of science and technology.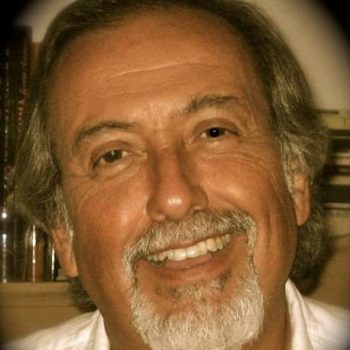 Maurizio Tedesco (Italy) in a forty-year career has produced films of various genres, from drama, to comedy and horror, working with directors such as Marco Risi (Il muro di gomma, Nel continente nero, Il branco), Ferzan Ozpetek (Hamam – Il bagno turco), Claudio Caligari (L'odore della notte), Aurelio Grimaldi (Le buttane), Leone Pompucci (Le mille bolle blu, Camerieri), Giuseppe Ferrara (Narcos) e Carmine Amoruso (Come mi vuoi). Among the latest films produced: the trilogy on the Great War Mud and Glory, Fango e gloria, Noi eravamo e Il destino degli uomini by Leonardo Tiberi and Domani è un altro giorno by Simone Spada, L'arminuta by Giuseppe Bonito, and the documentary Profondo Argento by Giancarlo Rolandi and Steve Della Casa.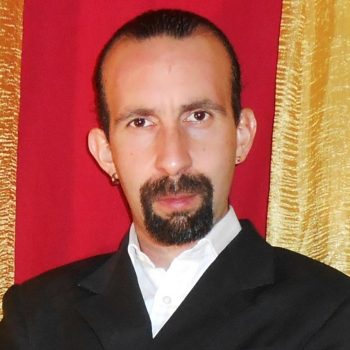 Roberto Baldassarre
(Italy)
Roberto Baldassarre (Italy, 1981) is a film critic and film historian, as well as a photographer. He collaborated with film magazines "Nocturno Cinema", "Sentieri selvaggi", and "CineCritica", "CineCriticaWeb," "Carte di cinema", "TaxiDrivers". He was also a production assistant for Contraseña Productions in Barcelona.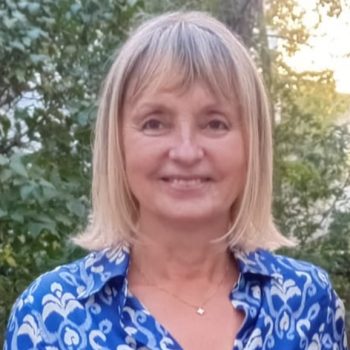 Joanna Orzechowska-Bonis
(France)
Joanna Orzechowska-Bonis (Poland) graduated from Film Studies at Lodz and Paris Sorbonne University. She started her career as film critic working for "Film" and "Kino" magazines. She published two novels, short stories and the series of portraits of international artists. In 2021, she received a medal for her work attributed by international Académie des Arts, Sciences et Lettres. She is member of French Association of International Critics of Cinema "Lumières".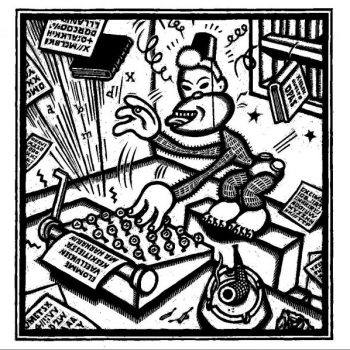 Harri Römpötti
(Finland)
Harri Römpötti (Finland) has worked as a freelance journalist and critic since 1989. He's specialized in cinema, comics, music (alternative rock, world music), literature and contemporary circus. He has published books about comics and cinema.