THE WILD BUNCH - THE DIRECTOR'S CUT

The film is set in the West in 1913. A gang of outlaws robs the railroad office, but it is caught in an ambush by Thornton, one of the railroad hired gun. The leader of the gang manage to escape in order to meet Sikes, an old member of the Bunch. As they divide the 'fortune"', they discover that in the bags there is no money. So they run, hunted, towards south. The band is eliminated in a violent battle and Sikes will join Thornton and a band of Mexicans revolutionaries for another fight. The newly released director's cut of The Wild Bunch includes 10 minutes of footage that was previously excised from the film. The additional scenes add dimension to each individual character and resonance to the interaction between the members of the Bunch. In addition, the film has been fully restored and color-corrected to its original quality, and the Oscar-nominated soundtrack has been remixed using the latest technologies.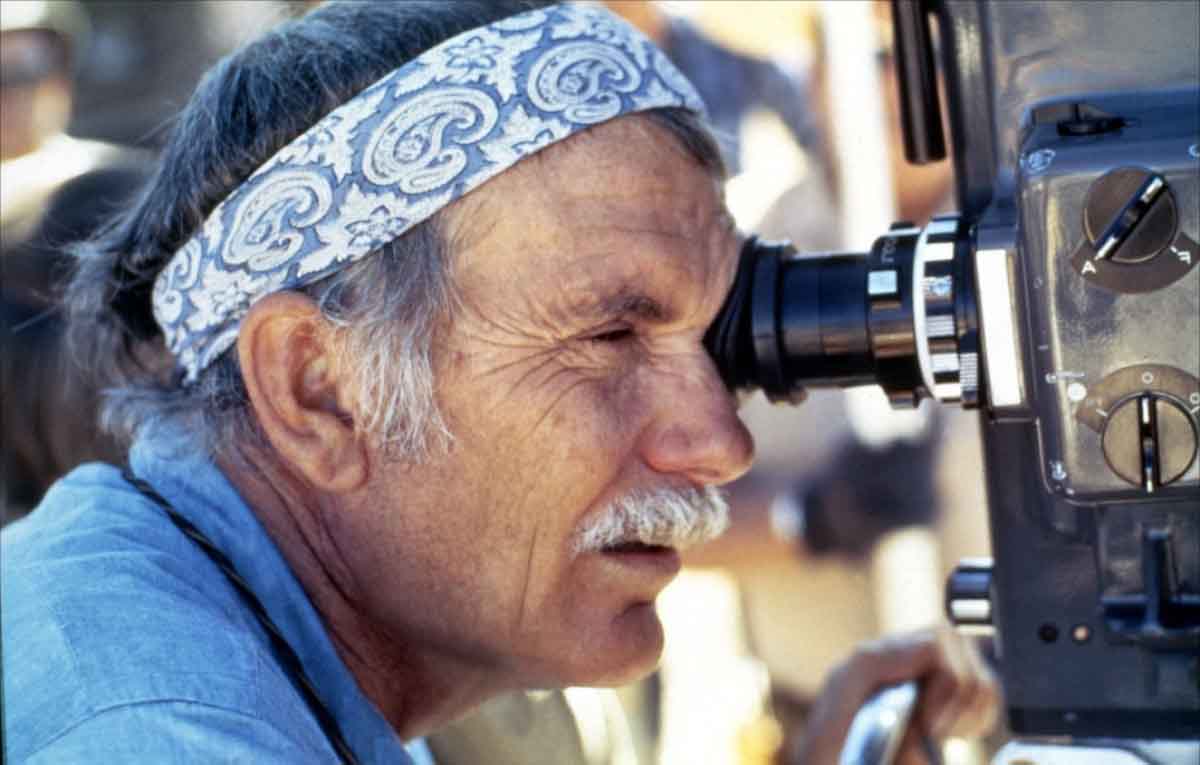 Sam Peckinpah
Sam Peckinpah (Fresno, CA, USA, 1925 - Inglewood, Los Angeles, CA, USA, 1984) was a marine during WWII and graduated in theater from the University of Southern California, before producing numerous theatrical plays and later working in television. He debuted in feature films with The Deadly Companions, which was followed by movies such as The Wild Bunch, The Ballad of Cable Hogue, Straw Dogs, Getaway!, Pat Garrett and Billy the Kid, Bring Me the Head of Alfredo Garcia and Cross of Iron, making him one of the most important and innovative American directors of the 1960s and the 1970s.
FILMOGRAFIA
The Deadly Companions (La morte cavalca a Rio Bravo,1961), Ride the High Country (Sfida nell'alta Sierra, 1962), Major Dundee (Sierra Charriba, 1965), The Wild Bunch (Il mucchio selvaggio, 1969), The Ballad of Cable Hogue (La ballata di Cable Hogue, 1970), Straw Dogs (Cane di paglia, 1971), Junior Bonner (L'ultimo buscadero, 1972), The Getaway (Getaway!, 1972), Pat Garrett and Billy the Kid (Pat Garret e Billy the Kid, 1973), Bring Me the Head of Alfredo Garcia (Voglio la testa di Garcia, 1974), The Killer Elite (Killer Elite, 1975), Cross of Iron (La croce di ferro, 1977), Convoy (Convoy - Trincea d'asfalto, 1978), The Osterman Weekend (Osterman Weekend, 1983).
Director: Sam Peckinpah.
Screenplay: Walon Green, Sam Peckinpah.
Director of photography: Lucien Ballard.
Art director: Edward Carrere.
Editor: Louis Lombardo.
Music: Jerry Fielding.
Cast and characters: William Holden (Pike Bishop), Ernest Borgnine (Dutch), Robert Ryan (Deke Thornton), Edmond O'Brien (Sykes), Warren Oates (Lyle Corch).
Production company: Warner Bros.
Italian distribution: Warber Bros. Italia, via Varese 16/b, 00100 Roma, Italy, tel. +39-06-4463191. fax +39-06-6751022.