The film recounts the misadventures of a junior civil servant who builds a house off the city limits and encloses it with barbed wires to fend off the intruders. When a burglar breaks into his house, he manages to capture him with the help of neighbours. He takes the culprit to the nearest police station, but the police refuse to take over the thief, claiming the burglary has occurred outside their jurisdiction. The man takes the burglar back to his house and locks him up in the cellar. When the mans attempts to settle the matter through official channels fail, people in the neighbourhood form a local tribunal, set up traps for burglars and even construct a their own local jail. "Based on a reallife incident from before the revolution and partly inspired by a short story by Aziz Nesin, Off the Limits presents a humorous and satirical view of the anarchy which reigns over the bureaucratic system. A large district is left out of the network of social relationships and its inhabitants are deprived of their civil rights. Individual efforts by the inhabitants of the district further aggravate the situation; but, after the encounter of Halimi (the protagonist) with the burglar, they realize the importance of communal, converted action. Halimi is a lawabiding person for whom any breach of the regulations is a cardinal sin. And that's why he doesn't understand his neighbours when they ask him to release the thief. He gradually gains a new insight into social relationships; and when he realizes that he's part of the wornout machinery of the bureaucracy, he rebels against it and tries to replace it with a new system." (Rakhshan Bani-Etemad)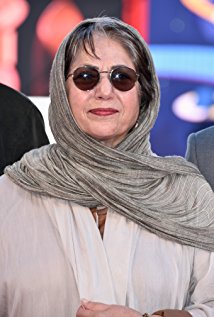 Director: Rakhshan BaniEtemad.
Screenplay: Farid Mostafavi.
Director of photography: AliReza Zarrindast.
Art director: Amir Esbati.
Editor: Ruhollah Emami.
Music: MohammadReza Aligholi.
Sound: Rubik Mansouri.
Cast and characters: Mehdi Hashemi (MohammadJavad Halimi), Parvaneh Masumi (la moglie di Halimi), Mahmud Jafari (il ladro), Jamshid Hayegh (il vicino).
Director of Production: Habib Esmaili.
Production company: The Cooperative Group of Filmmakers, The Institute for the Cinematographic Affairs of the Mostazafan Foundation.
Foreign sales agent: Farabi Cinema Foundation, 55 SieTir Ave, 11358 Tehran, Iran, tel. +9821-671010, fax +9821678155.