Rashul Rahmani, sixtyish, is the happy owner of a vast fruit and vegetable business specializing in tomatoes. A widower for nine years, now he lives alone with his daughter. He is a kindhearted boss, entirely devoted to his work, and always seeking lo please his many employers as best he can, especially the field workers. One holiday, his foreman offers all his workers meat and, following the boss's suggestion, distributes more to the married women than to the others. Ashgar, who is unmarried but has three dependents, protests against the injustice and refuses to accept the gift. When Rashul Rahmani hears about this, he decides to resolve the problem by personally offering a gift to the woman. He learns that she is living in dire poverty, with a halfinsane drugged mother, a brother who lives off his drug peddling, and a sister who cannot find work. To alleviate their condition, Rahul allows the sister, Nobar Kordai, to come to work for him. Rashul, soon, falls in love with her, but she keeps rejecting him until the day she realizes that his love is sincere. They start meeting discreetly, but the rumors spread... Soon the daughter and Rashul's entourage begin applying pressure to put an end to this "unnatural" relationship. Rashul gives in and takes his distance from Nobar. He falls ill and is hospitalized. Lying in his hospital bed as his entourage smother him with care, he comes to understand his cowardice.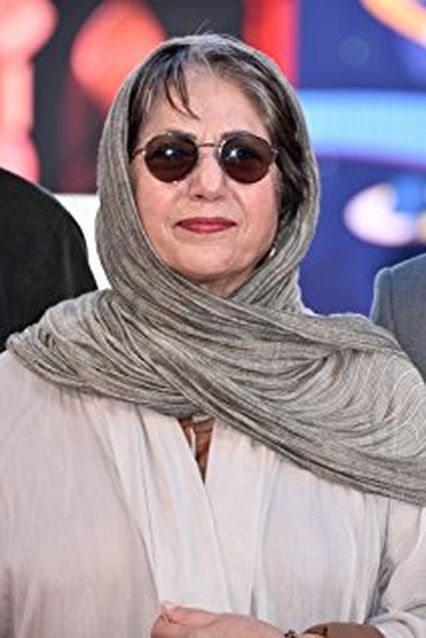 Director and screenplay: Rakhshan BaniEtemad.
Director of photography: Aziz Sa'ati.
Art director: Farhad Farsi.
Editor: Abbas Ganjavi.
Music: Ahmad Pezhman.
Sound: Parviz Abnar, Morteza Dehnavi.
Cast and characters: Ezzatolah Entezami (Rashul Rahmani), Fatemeh MotamedAria (Nobar Kordani), Golab Adineh (Kabutar), Afsar Asadi (figlia di Rashul).
Producer: Majid Modaresi.
Production company: Majld Modaresi Production Film Company, no. 39, Nilofar St., Khoramshahr Ave., 11358 Teheran, Iran, tel. +9821-8765392, fax +98218760488.
Foreign sales agent: Farabi Cinema Foundation, 55 SieTir Ave., 11358 Teheran, Iran, tel. +98-21671010, fax +9821678155.