Rome, 1968: at the pinnacle of his artistic career, the artist Pino Pascali was just over thirty years old when he died in a motorcycle accident. Fifty years later, the Pascali Museum at Polignano a Mare, in Apulia, Pino's land of origin, buys and exhibits his work Cinque Bachi da Setola e un Bozzolo. Through photographs taken by Pino Musi and Pino Pascali, the story of a work of art returning to its origins is the opportunity to reflect on Pascali, in a narrative dimension in which space and time bend and disappear.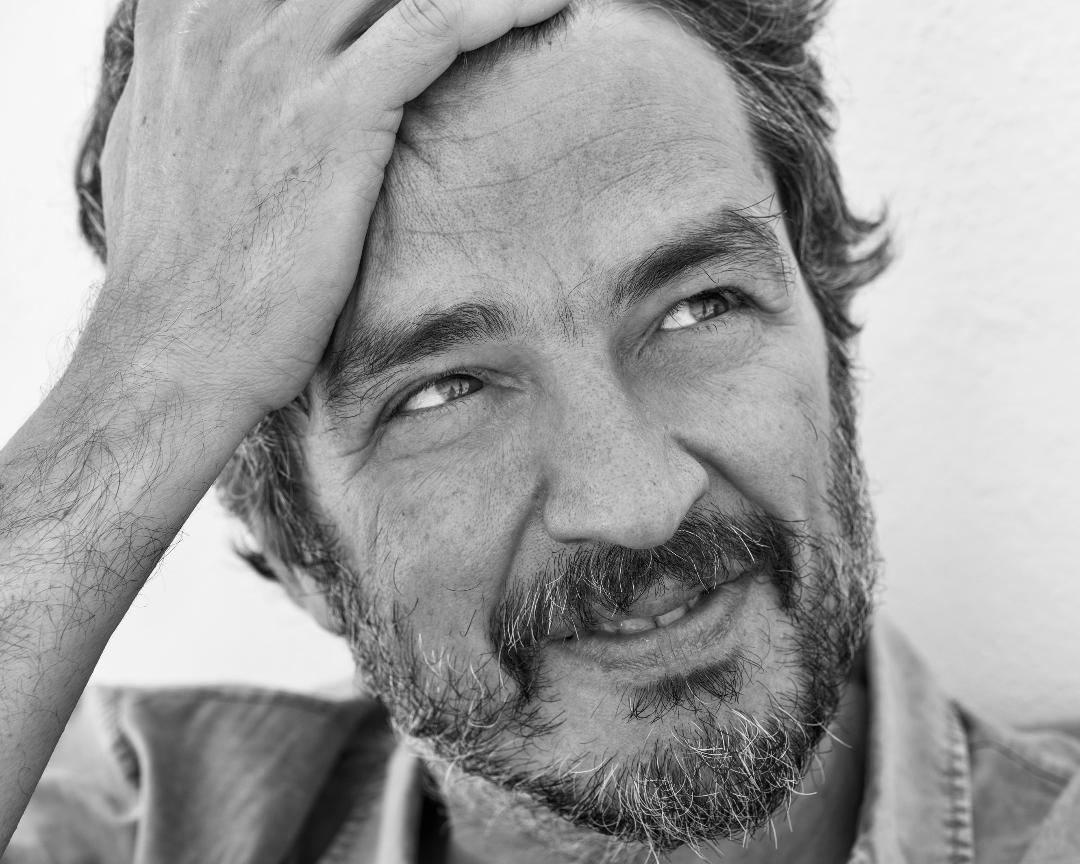 Walter Fasano
(Bari, Italy, 1970) has worked as a film editor ever since the 1990s and has collaborated with nationally- and internationally-famous directors such as Dario Argento, Maria Sole Tognazzi, Marco Ponti, Igort, and Park Chan-wook. He and Luca Guadagnino created a true artistic partnership: besides editing almost all of the Sicilian director's movies, the two also co-directed the documentary Bertolucci on Bertolucci (2013) and collaborated with James Ivory on the screenplay of the Oscar-winning Chiamami col tuo nome (Call Me by Your Name, 2017).
FILMOGRAFIA
Bertolucci on Bertolucci (coregia Luca Guadagnino, doc, 2013), Pino (doc, 2020).
Declaration
film director
"In the darkness in which a film is created, music, images, and sounds dialogue with each other: an open exploration with infinite possibilities for research and beauty. I encountered Pascali in this profound space, illuminated by the tutelary spirits of Rimbaud, Chris Marker, and Alain Resnais; and in collaboration with Pino Musi and Pascali himself: the photographs they took are essential to the story's construction, their gazes overlap in a continuous cross-reference between the present and the past."
DIRECTOR, SCREENPLAY: Walter Fasano. CAST: voce over Suzanne Vega, Alma Jodorowsky, Monica Guerritore e Michele Riondino. PICTURES: Pino Musi, Pino Pascali. MUSIC: Nathalie Tanner. SOUND: Davide Favargiotti, Jean-Pierre Laforce.  PRODUCTION: Fondazione Pino Pascali, Apulia Film Commission, Passo Uno Produzioni.
CONTACTS: Salvatore Caracuta salvatorecaracuta@passouno.it