THE LAST HILLBILLY
by DianeSara Bouzgarrou, Jenkoe Thomas




Talcum, Eastern Kentucky, a remote rural area of the Appalachians where people feel un-American. Brian Ritchie and his family have lived in this area for decades, once a land of thriving mines. Year after year, they have seen an explosive mix of economic decline, ecological disaster, and social violence develop. They call them hillbillies, an insult that has become for many a sign of identity. Among these is Brian himself, who lives trapped between a mythical past and a future without prospects. He is one of the last witnesses of a world that is disappearing and that is why he inspires his poetry.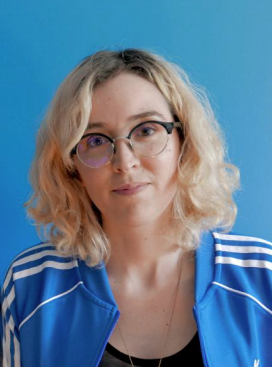 Diane Sara Bouzgarrou
(Bordeaux, France, 1985), who has a Tunisian father and a French mother, lives and works between Paris and Lille. A multi-disciplinary artist, she is interested in exploring the convergence between personal memories and traumas, and the collective imaginary, as well as the hybridization of film genres and art forms. She has made numerous video installations, with which she has participated at exhibits in galleries and events such as Art/Positions in Marseilles, Galerie G in Paris and The Art Day in Lyon. Je me ne souviens de rien was presented at Cinéma du Réel in Paris, where it received a mention for the Prix des Jeunes and at 35 Torino Film Festival.
FILMOGRAFIA
Je me ne souviens de rien (doc, mm, 2017), The Last Hillbilly (coregia Thomas Jenkoe, doc, 2020).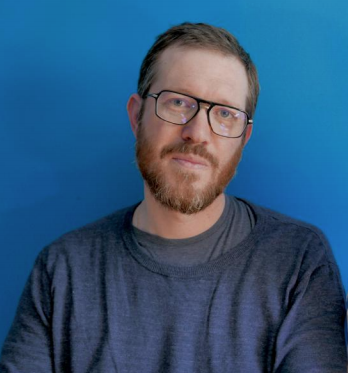 Thomas Jenkoe
(France, 1981) through the question of Evil and borders (be it mental, moral or social), he questions the divorce between Humans and the world in our modern societies. In 2009 he collaborated at the script of Guillaume Massart's Passwonder (2009), and in 2015 he made his direction debut with Memories from Gehenna, which won the French competition award at Cinéma du Réel and has been shown in prestigious festivals (IFF Rotterdam, DocFortnight at MoMA in New York).
FILMOGRAFIA
Une passion (A Passion, cm, 2011), Maàlich (doc, 2013), Souvenirs de la Géhenne (Memories from Gehenna, doc, mm, 2015), The Last Hillbilly (coregia Diane Sara Bouzgarrouz, doc, 2020).
Declaration
film director
"In order to access his interiority, we first wanted to use the texts he writes: they are vibrant with literary and poetic beauty, and manage to convey Brian's outlook on the world and his community. He becomes the bitter and enlightened witness of the harshness of life in this region, which has been undermined ecologically, socially, economically, and lately politically with the election of Donald Trump."
DIRECTOR, SCREENPLAY: Diane Sara Bouzgarrou, Thomas Jenkoe. CINEMATOGRAPHY: Thomas Jenkoe. FILM EDITING: Théophile Gay-Mazas. MUSIC: Jay Gambit. SOUND: Diane Sara Bouzgarrou. CAST: voce over Brian Ritchie. PRODUCTION: Films de Force Majeure.
CONTACTS: The Party Film Sales, Théo Lionel theo.lionel@thepartysales.com