Vera Melis, an eleven-year-old girl who loves astronomy, mysteriously disappears on the Ligurian coast while she throws the ashes of her beloved dog into the wind. Two years later, she returns home but doesn't remember anything about her past life. Her parents are distraught but a DNA exam confirms that it really is Vera. Over time, her memories begin to resurface and the girl realizes she has lived the life of Elías, a guard at the ALMA astronomical observatory in Chile. Elías, who had been declared clinically dead after a heart attack, woke up the same moment Vera vanished into thin air.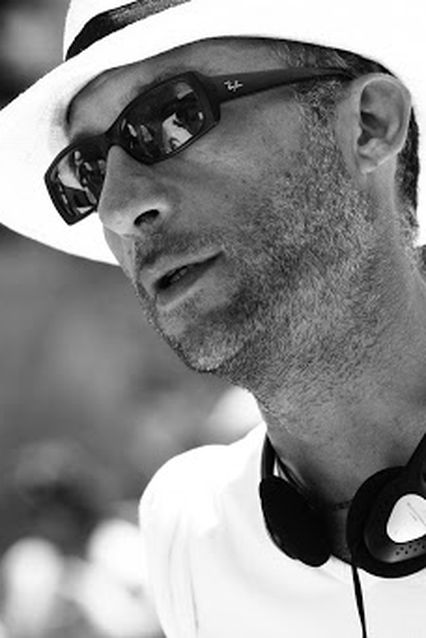 Beniamino Catena
(Ancona, Italy, 1968), after working as a self-taught filmmaker from 1982 to 1994, began working as an assistant director in advertising and later graduated in film history at the University of Bologna. He has made various short films that have made the rounds of national and international festivals (Bellaria, Turin, Locarno, Bastia, Valencia, Santiago del Chile, New York, Venice), his works have won awards. He has published an interview of John Carpenter, directed a commercial for Dario Argento, and has been director of photography for video clips and documentaries. As a director, he has directed TV series and video clips for Marlene Kuntz, Kuntz+Skin, CSI, Mao, Mango, Paola Turci and others.
FILMOGRAFIA
Preludio (cm, 1993), Marcia funebre di una marionetta (1994), Necrospettiva (cm, 1994), L'ultimo uomo (cm, 1995), Se il tuo occhio dà scandalo, cavalo (cm, 1997), The Man from Mars Project (cm, 2000), Quando si chiudono gli occhi (cm, 2000), Pornodrome una storia dal vivo (doc, 2002), Squadra Antimafia (serie TV, 2009-2013), Fuoco amico – Task Force 45 (serie TV, 2016), Rosy Abate (serie TV, 2017), Vera de Verdad (2020).
Declaration
film director
"The story has mixed characteristics because fantasy combines with science fiction and embraces drama and the romantic genre. Nevertheless, the style is hyper-realistic, lucid, sometimes documentary-like. This contrast gives rise to that fruitful idiosyncrasy known as magic realism, a language that enhances our film's message. Because Vera de Verdad recounts something at the limit of reality; it explores something that isn't visible but is nonetheless tangible and strong. Like fear, love, pain, the feeling of infinity."
DIRECTOR: Beniamino Catena. SCREENPLAY: Paola Mammini, Nicoletta Polledro. CINEMATOGRAPHY: Maura Morales Bergmann. FILM EDITING: Pietro Morana. SET DESIGN: Marcela Urivi. MUSIC: Marlene Kuntz. SOUND: Francesco Cavalieri. CAST: Marta Gastini, Davide Iacopini, Anita Caprioli, Paolo Pierbon, Manuela Martelli, Caterina Bussa, Marcello Alonso. PRODUCTION: Macaia Film, Atomica, 17Films. DISTRIBUTION: Nomad Film.
CONTACTS: Coccinelle, Francesca Breccia fbreccia@coccinellefilm