"I'm young, beautiful, and pissed off." This is the motto of Lina and Tina, the protagonists of Avere vent'anni, two girls who long for sexual and social emancipation as they ride the libertarian wave of the 1960s. They live in a hippy commune where free love and group debates reign, but after a police search Lina and Tina are forced to return to their respective families. As they hitchhike home, they will clash with a chauvinistic and patriarchal society that is unable to accept their desires and demands. One of most daring and violent films by Di Leo, at the time mutilated by censorship, is back in an original and restored version."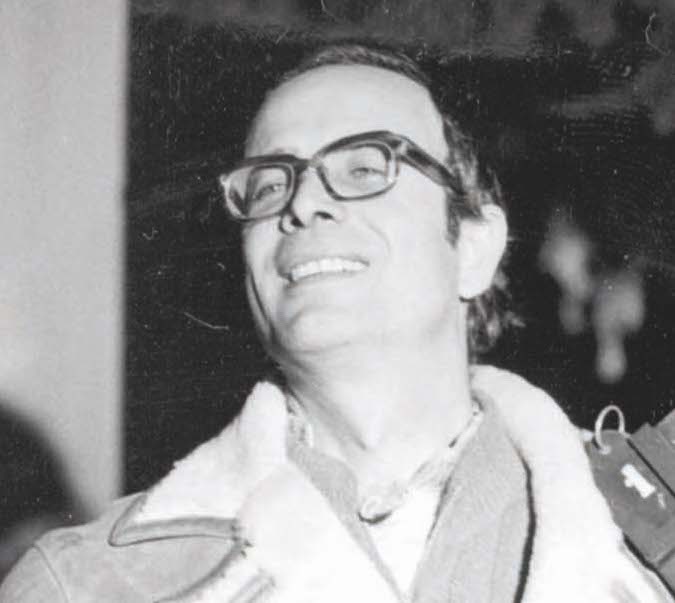 Fernando Di Leo
(San Ferdinando di Puglia, Italy,1932 - Rome, Italy, 2003) got his start in cinema by collaborating on the scripts of various spaghetti westerns, including A Fistful of Dollars (1964) and For a Few Dollars More (1965) by Sergio Leone. During the late '60s, he made his first feature films, Code Name, Red Roses (1968) and A Woman on Fire (1969), and during the next decade he directed films such as Caliber 9 (1972), Manhunt (1972), and The Boss (1973), which greatly influenced Italian-style film noir and detective movies. He retired in the mid-1980s and died in Rome in 2003. One year later, the legendary retrospective at the Venice Film Festival, "Italian Kings of the B's: the secret story of Italian film" helped reassess his opus and give it new visibility.
FILMOGRAFIA
Gli eroi di ieri... oggi... domani (ep.Un posto in paradiso, co-regia Enzo dell'Aquila (1963), Rose rosse per il führer (1968), Brucia ragazzo, brucia (1969), Amarsi male (1969), I ragazzi del massacro (1969), La bestia uccide a sangue freddo (1971), Milano calibro 9 (1972), La mala ordina (1972), Il boss (1973), La seduzione (1973), Il poliziotto è marcio (1974), Colpo in canna (1975), La città sconvolta: caccia spietata ai rapitori (1975), Gli amici di Nick Hezard (1976), I padroni della città (1976),Diamanti sporchi di sangue (1978), Avere vent'anni (1978), Vacanze per un massacro (1980), Razza violenta (1983), Killer contro killers (1985).
Declaration
film director
"As opposed to others, in my movies I have always autonomously developed a discussion about eroticism. I aim at the fact that women are their own masters, even in Avere vent'anni a movie I counted on a lot and which instead didn't go over well. And I don't know if it was the public saying no to me or the distributors, who, having cut two or three parts in the middle of the movie, plus the murder of the two protagonists in the end, made the plot lose its meaning: the two girls think they are free but then they are killed for this very reason."
DIRECTOR: Fernando Di Leo. SCREENPLAY: Fernando Di Leo. CINEMATOGRAPHY: Roberto Gerardi. FILM EDITING: Amedeo Giomini. SET DESIGN: Francesco Cuppini. MUSIC: Franco Campanino. SOUND: Roberto Alberghini. CAST: Gloria Guida, Lilli Carati, Ray Lovelock, Vincenzo Crocitti, Giorgio Bracardi, Leopoldo Mastelloni, Vittorio Caprioli. PRODUCTION: International Daunia Film.

CONTACTS: Minerva Pictures, Ilaria Ricci ricci@minervapictures.com