Against a backdrop of cinematographic images and photographs of buildings and glimpses of the urban landscape devoid of human beings, a voice tells the story of a search for something unknown, hidden from view. It is poetic evocation of a "quête" with mythological overtones, whose object is the Bièvre, an underwater river on the outskirts of Paris.

"For several days, Pollet, an operator (his son, Sébastien Geissler) and I wandered around searching for the underground river. Pollet, besides showing the operator what shots to film, took several hundred photographs and decided to edit the two types of images together: those in motion and the still ones. When the editing was almost completed, I wrote a script with mythological connotations, inspired by the idea that the underground river was related to the Styx, the river of the Greek hell. The film's title, which alludes to our going up-river, was chosen because of its assonance with Contretemps" (P. Borker, 1998).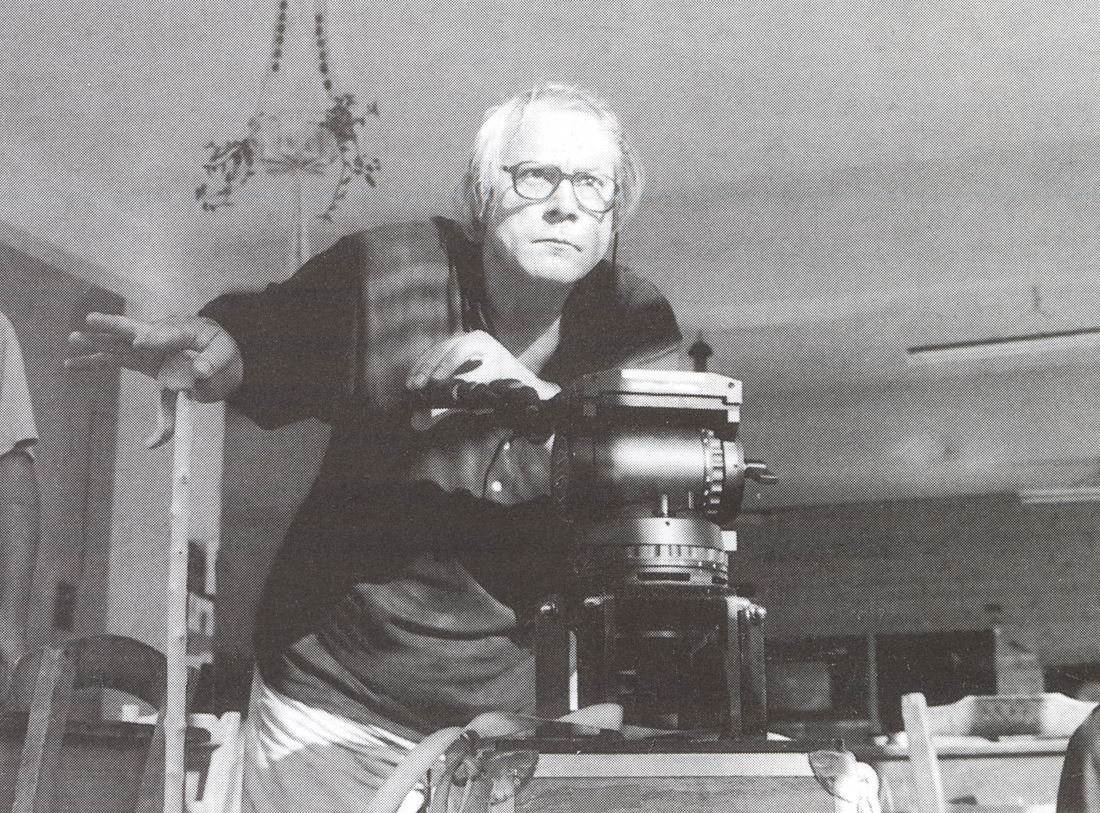 Jean-Daniel Pollet
Jean-Daniel Pollet (La Madelaine, France, 1936 - Cadenet, France, 2004) as a filmmaker can hardly be classified in a school of thought or trend. He decided he would become a director in high school, and has dedicated his life to cinema ever since, with mixed success: La ligne de mire (1960), for instance, was never publicly released and was severely criticized by the Nouvelle Vague; Méditerranée, on the other hand, was a resounding success, elevated as a masterpiece by the "Cahiers du cinéma." His creative partnership with Claude Melki, his role in France's May 1968 protests, or in the circles of Brazilian Cinema Nôvo are all elements that resurface in Pollet's cinema. He died in 2004 after a long and prolific career, to which the Torino Film Festival dedicated a complete retrospective in 1998.
FILMOGRAFIA
Bassae (cm, 1964), Une balle au cœur (1965), Le Horla (mm, 1966), La femme aux cent visages (cm, 1966), Les morutiers (cm, 1966), Tu imagines Robinson (1967), L'amour c'est gai, l'amour c'est triste (1968), Le maître du temps (1970), Le sang (1972), L'ordre (1973), L'acrobate (1975), Pascale et Madi (cm, 1976), Pour mémoire (1980), Au père Lachaîse (cm, 1986), Contretemps (1988), Trois jours en Grèce (1990), Dieu sait quoi (1996).
Director: Jean-Daniel Pollet.
Screenplay: Pierre Borker, Jean-Daniel Pollet.
Director of photography: Jean-Daniel Pollet.
Sound: Sébastien Geissler, Jean-Daniel Pollet.
Editor: Françoise Geissler.
Voice: Pierre Borker
Production company: Pierre Borker per Conseil Général du Val-de-Marne, Ville de Gentilly.