Dieu sait quoi is a masterpiece of Pollet's maturity. It is a poetic meditation on the work of Francis Ponge, a writer who has always been inseparable from the fascination for the "silent world" that runs through Pollet's films. "It is cinema without settings like a table that has been cleaned off. It is cinema where stones, water, fire and things return to a new life and live an existence that has not yet been seen or listened to..." (Pascal Bonitzer, 1996).

"It took me thirty years to be able to reach the same freedom that I had in Méditerranée again. For me, this language is something that goes on on its own. Long live editing and the dream mechanism soaked in the unconscious!... Long live editing, at night, right before falling asleep - an editing that is illuminating like that for dreams, in which there is no logic but that of the unconscious" (J.-D. Pollet, 1996).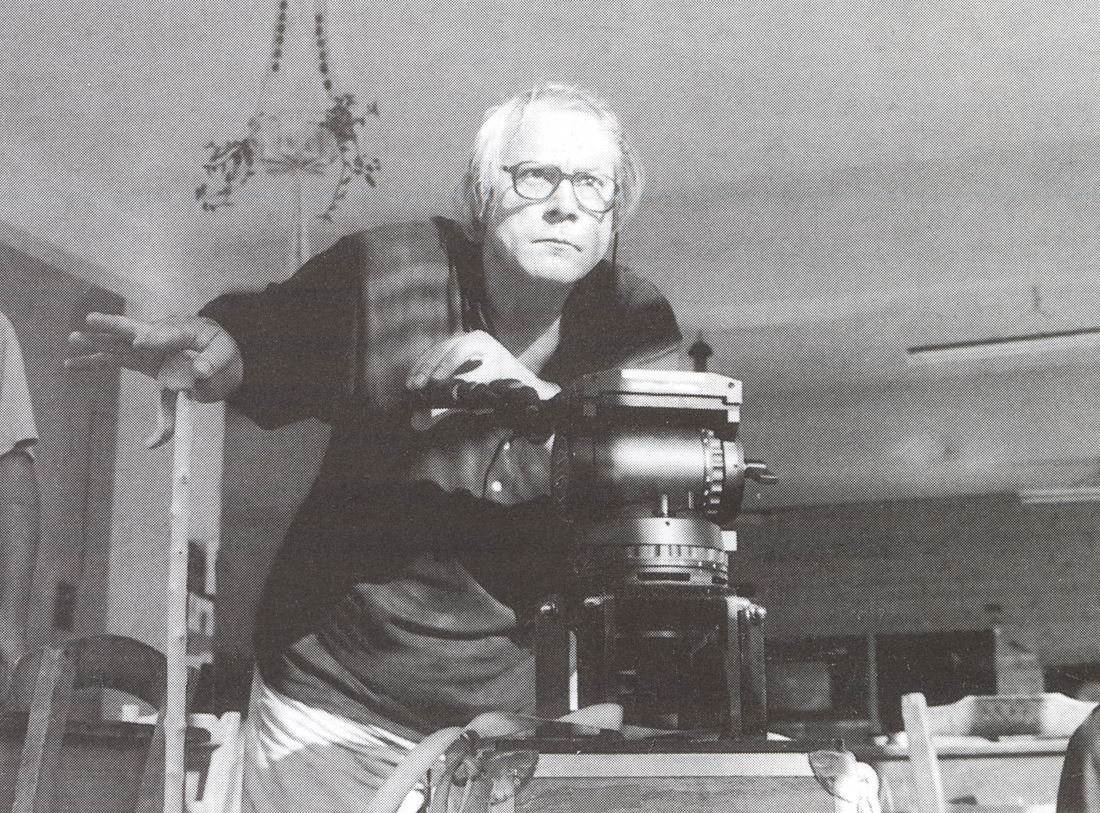 Jean-Daniel Pollet
Jean-Daniel Pollet (La Madelaine, France, 1936 - Cadenet, France, 2004) as a filmmaker can hardly be classified in a school of thought or trend. He decided he would become a director in high school, and has dedicated his life to cinema ever since, with mixed success: La ligne de mire (1960), for instance, was never publicly released and was severely criticized by the Nouvelle Vague; Méditerranée, on the other hand, was a resounding success, elevated as a masterpiece by the "Cahiers du cinéma." His creative partnership with Claude Melki, his role in France's May 1968 protests, or in the circles of Brazilian Cinema Nôvo are all elements that resurface in Pollet's cinema. He died in 2004 after a long and prolific career, to which the Torino Film Festival dedicated a complete retrospective in 1998.
FILMOGRAFIA
Bassae (cm, 1964), Une balle au cœur (1965), Le Horla (mm, 1966), La femme aux cent visages (cm, 1966), Les morutiers (cm, 1966), Tu imagines Robinson (1967), L'amour c'est gai, l'amour c'est triste (1968), Le maître du temps (1970), Le sang (1972), L'ordre (1973), L'acrobate (1975), Pascale et Madi (cm, 1976), Pour mémoire (1980), Au père Lachaîse (cm, 1986), Contretemps (1988), Trois jours en Grèce (1990), Dieu sait quoi (1996).
Director: Jean-Daniel Pollet.
Screenplay: Jean-Daniel Pollet dall'opera di Francis Ponge.
Director of photography: Pascal Poucet.
Sound: Antoine Ouvrier, Jean-Daniel Pollet.
Music: Antoine Duhamel.
Editor: Françoise Geissler.
Editing: Philippe Lemenuel.
Art director: Françoise Geissler.
Voice: Michael Lonsdale.
Production company: Raoul Roeloffs per Speedster Productions.