Do you remember that little story that Patak used to always tell? Haso wanted to teach little Mujo to swim. He throws him into the Drina and then yells out to him: "Swim, little Mujo, swim!". "Try to swim better, little Mujo, better!" "Try harder, I told you!" Pause. "Oh shit."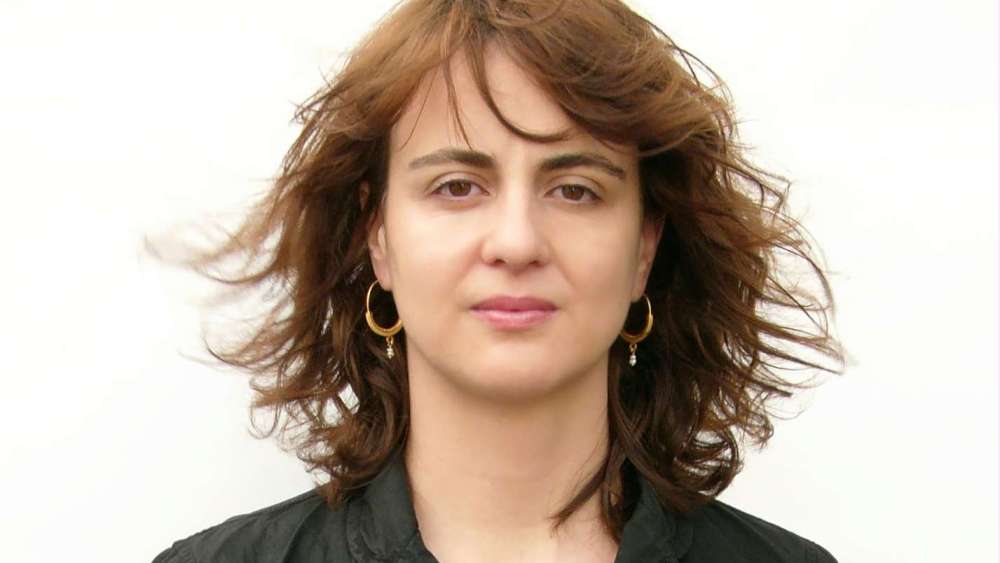 Andrea Staka
Andrea Staka (Sarajevo, 1973) attended the Foundation Course in Media Studies at the London College of Printing. Then, in 1993, she enrolled in film and video courses at the Schule für Gestaltung in Zurich. She worked as assistant director and assistant camera person at the FEMIS in Paris and the DFFB in Berlin.
FILMOGRAFIA
Time to by Flowers (cm, co-regia, 1992), Today is Sunday (video, cm, co-regia, 1993), Weg gegangen (cm, doc., 1995), Ruza (cm, 1995), Kitchenfloor (videoclip, cm, 1996), Zugabteil (cm, 1997), Hotel Belgrad (cm, 1998).
Declaration
film director
"In Hotel Belgrad I tried to face what I felt about the war in my native land, Bosnia. It is a personal story that shows how the war can make its way in your life little by little mercilessly without sparing you" (A. Staka).
Regia, soggetto e sceneggiatura: Andrea Staka.
Director of photography: Eeva Fleig.
Costume designer: Eva Karabath.
Art director: Angela Battocletti, Georg Bringolf.
Sound: Pavol Jan Jasovsky.
Music: Jacqui Dankworth, Harvey Brough.
Editor: Andrea Staka, Tania Stöcklin.
Cast and characters: Vesna Stanojevic (Mara), Nebojsa Glogovac (Igor). Produzione e vendita all'estero: Schule für Gestaltung Zürich, Limmatstrasse 65, Postfach, 8031 Zürich, Switzerland, tel. +41-1-4462357, fax +41-1-4462355.