Léon, an employee at the public baths, is timid and awkward. He discovers a passion for the tango and goes to the dance school of Georges and Rosy. The prostitute Fumée becomes his dance partner, and the two begin to win prizes at dance contests. One day Fumée decides to leave with Ramon. But Léon goes on to become the French tango champion and wins back the affection of Fumée.

"After having made a loser out of Melki in L'Amour c'est gai... , I decided to make a winner out of him. I introduced Melki to Georges Firdman, the dance instructor in the short film Georges et Rosy. Melki followed the course diligently for two weeks, at the end of which Georges told me he did in fact have the makings of a champion, but that it would take a year!... One year later, the screenplay was ready and Claude had become a great tango dancer: the filming could begin" (J.-D. Pollet, 1993).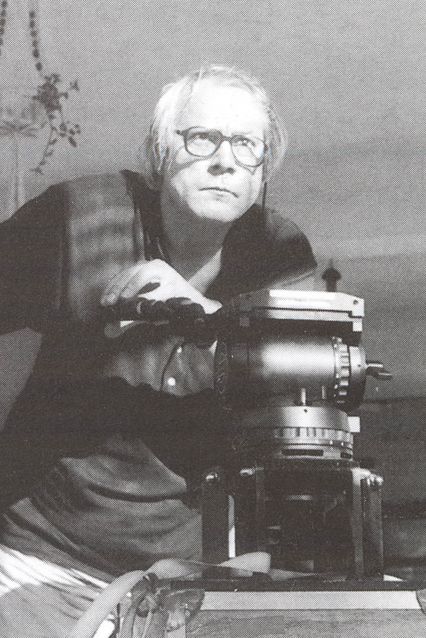 Jean-Daniel Pollet
Jean-Daniel Pollet (La Madelaine, France, 1936 - Cadenet, France, 2004) as a filmmaker can hardly be classified in a school of thought or trend. He decided he would become a director in high school, and has dedicated his life to cinema ever since, with mixed success: La ligne de mire (1960), for instance, was never publicly released and was severely criticized by the Nouvelle Vague; Méditerranée, on the other hand, was a resounding success, elevated as a masterpiece by the "Cahiers du cinéma." His creative partnership with Claude Melki, his role in France's May 1968 protests, or in the circles of Brazilian Cinema Nôvo are all elements that resurface in Pollet's cinema. He died in 2004 after a long and prolific career, to which the Torino Film Festival dedicated a complete retrospective in 1998.
FILMOGRAFIA
Bassae (cm, 1964), Une balle au cœur (1965), Le Horla (mm, 1966), La femme aux cent visages (cm, 1966), Les morutiers (cm, 1966), Tu imagines Robinson (1967), L'amour c'est gai, l'amour c'est triste (1968), Le maître du temps (1970), Le sang (1972), L'ordre (1973), L'acrobate (1975), Pascale et Madi (cm, 1976), Pour mémoire (1980), Au père Lachaîse (cm, 1986), Contretemps (1988), Trois jours en Grèce (1990), Dieu sait quoi (1996).
Director: Jean-Daniel Pollet.
Screenplay: Jean-Daniel Pollet con la collaborazione di Jacques Lourcelles.
Director of photography: Alain Levent, Chistian Garnier.
Coreography: Georges e Rosy Firdman.
Sound: Jean Charrière, Claude Bertrand.
Music: Antoine Duhamel.
Editor: Suzanne Baron, Jean-Luc Molines.
Costume designer: Barbara Dyck.
Cast and characters: Claude Melki (Léon), Laurence Bru (Fumée), Marion Game (Edith), Micheline Dax (Mme Lamour), Guy Marchand (Ramon), Georges e Rosy Firdman (gli insegnanti di tango).
Production company: Ilios Films, Les Films du Chef-Lieu, Contrechamp, ORTF.