L'AMOUR C'EST GAI, L'AMOUR C'EST TRISTE
Love is Happy, Love is Sad

A small tailor's workshop in the popular neighborhood of Strasbourg-St. Denis. The tailor Léon lives there with his sister Marie, who pretends to be a fortune-teller. Actually, she receives the men her "fiancé" Maxime sends her. One after another, their clients come and go through their apartment, while Léon falls in love with Arlette, who has just arrived in the city...

"The origin of all these films is Claude Melki's strong personality... I am only the observer, he is the pivot..." (J.-D. Pollet, 1971).

"There is something unique about the understanding between Pollet and Melki, something much more profound than the autobiographical and narcistic bond between Truffaut and JLéaud. Without Melki, Pollet wouldn't do comedies. Without Pollet, Melki wouldn't be anyone. Through Melki-Léon, Pollet has described failure, like a farse and a tragedy. He has created a being so perfectly grotesque that it seems almost heroic" (Jacques Lourcelles, 1995).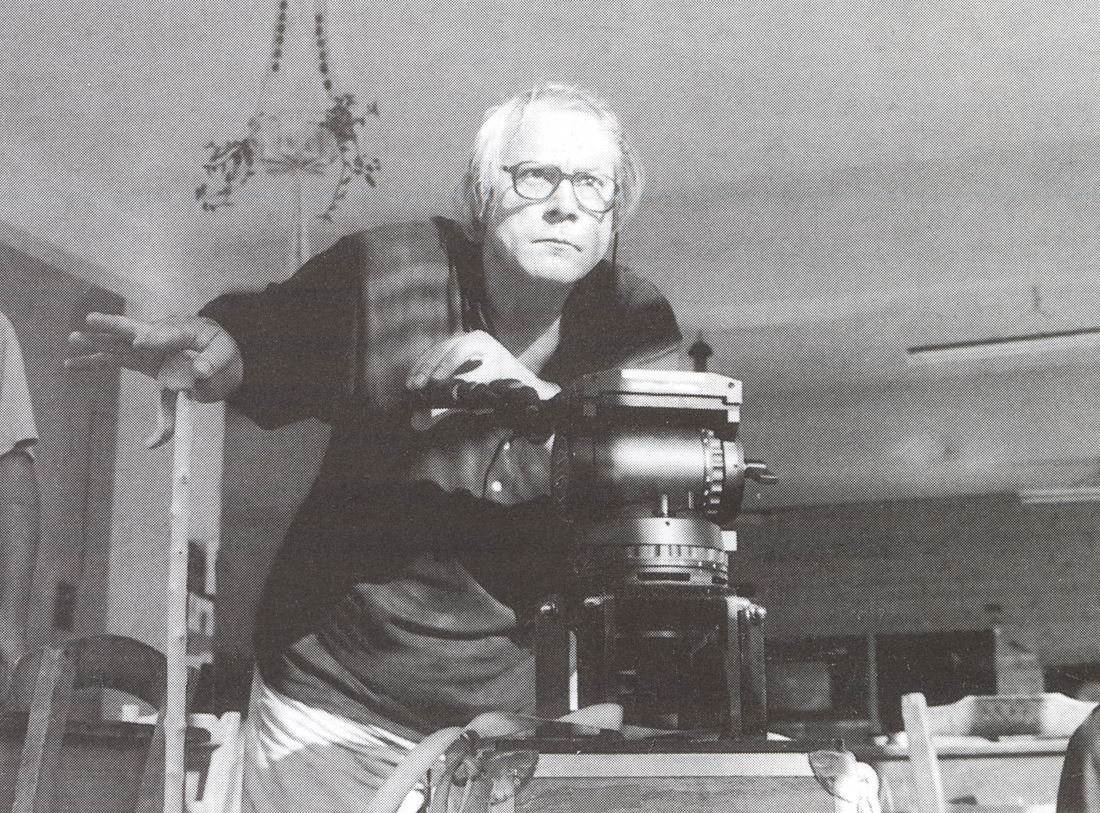 Jean-Daniel Pollet
Jean-Daniel Pollet (La Madelaine, France, 1936 - Cadenet, France, 2004) as a filmmaker can hardly be classified in a school of thought or trend. He decided he would become a director in high school, and has dedicated his life to cinema ever since, with mixed success: La ligne de mire (1960), for instance, was never publicly released and was severely criticized by the Nouvelle Vague; Méditerranée, on the other hand, was a resounding success, elevated as a masterpiece by the "Cahiers du cinéma." His creative partnership with Claude Melki, his role in France's May 1968 protests, or in the circles of Brazilian Cinema Nôvo are all elements that resurface in Pollet's cinema. He died in 2004 after a long and prolific career, to which the Torino Film Festival dedicated a complete retrospective in 1998.
FILMOGRAFIA
Bassae (cm, 1964), Une balle au cœur (1965), Le Horla (mm, 1966), La femme aux cent visages (cm, 1966), Les morutiers (cm, 1966), Tu imagines Robinson (1967), L'amour c'est gai, l'amour c'est triste (1968), Le maître du temps (1970), Le sang (1972), L'ordre (1973), L'acrobate (1975), Pascale et Madi (cm, 1976), Pour mémoire (1980), Au père Lachaîse (cm, 1986), Contretemps (1988), Trois jours en Grèce (1990), Dieu sait quoi (1996).
Director: Jean-Daniel Pollet.
Screenplay: Rémo Forlani, Jean-Daniel Pollet.
Director of photography: Jean-Jacques Rochut.
Sound: René Levert.
Music: Jean-Jacques Debout.
Editor: Néna Baratier.
Cast and characters: Claude Melki (Léon), Bernadette Lafont (Marie), Chantal Goya (Arlette), Jean-Pierre Marielle (Maxime).
Production company: Anatole Dauman per Argos Films. Uscito nel 1971.