Raimondakis, a Greek leper, in front of the movie camera tells the story of his life. He spent many long years with other lepers on an island off the coast of Crete. They had been isolated there to die, far from the view of healthy people. Later, they were transferred to a hospital near Athens, but many refused to return to the real world. As a counterbalance to the man's story, the movie camera roams down the corridors, through the alleys and the ruins of the "prison", while an off-camera voice comments on this phenomenon of social exclusion in the second person singular. "Order is the doctors' leprosy" is written as an epigraph. "Raimondakis is the leprosy genius, talks in the name of all the lepers. The son of a lawyer, he contracted leprosy and was enclosed with his wrists handcuffed; he later became the leader of the island, which measures 800 meters by 400. If there is one film of mine that I would hold in esteem, it is this one" (J.-D. Pollet, 1989).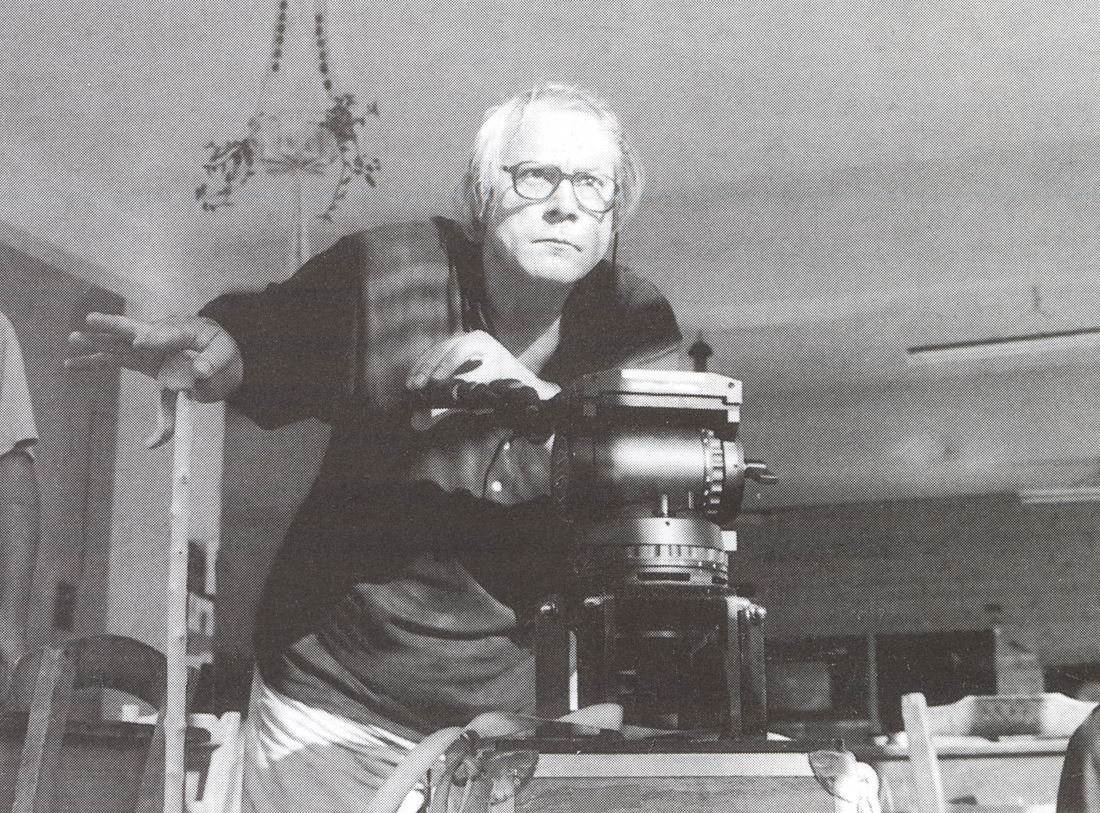 Jean-Daniel Pollet
Jean-Daniel Pollet (La Madelaine, France, 1936 - Cadenet, France, 2004) as a filmmaker can hardly be classified in a school of thought or trend. He decided he would become a director in high school, and has dedicated his life to cinema ever since, with mixed success: La ligne de mire (1960), for instance, was never publicly released and was severely criticized by the Nouvelle Vague; Méditerranée, on the other hand, was a resounding success, elevated as a masterpiece by the "Cahiers du cinéma." His creative partnership with Claude Melki, his role in France's May 1968 protests, or in the circles of Brazilian Cinema Nôvo are all elements that resurface in Pollet's cinema. He died in 2004 after a long and prolific career, to which the Torino Film Festival dedicated a complete retrospective in 1998.
FILMOGRAFIA
Bassae (cm, 1964), Une balle au cœur (1965), Le Horla (mm, 1966), La femme aux cent visages (cm, 1966), Les morutiers (cm, 1966), Tu imagines Robinson (1967), L'amour c'est gai, l'amour c'est triste (1968), Le maître du temps (1970), Le sang (1972), L'ordre (1973), L'acrobate (1975), Pascale et Madi (cm, 1976), Pour mémoire (1980), Au père Lachaîse (cm, 1986), Contretemps (1988), Trois jours en Grèce (1990), Dieu sait quoi (1996).
Director and screenplay: Jean-Daniel Pollet con la collaborazione di Maurice Born e Malo Aguettant.
Text: Maurice Born.
Director of photography: Jean-Daniel Pollet. Suono e
Editor: Maurice Born e Jean-Daniel Pollet.
Music: Y. Markopoulos.
Production company: Les Laboratoires Sandoz.
Italian distribution: La Seine Distribution.