LA FEMME AU CENT VISAGES
The Woman of One Hundred Faces

From antiquity to Modigliani, women's faces painted through the centuries and edited according to the theme of Pierrot le fou, composed by Antoine Duhamel.

"The script I wrote for the film was composed of just one decriptive-vocative sentence, spoken to the images by a male voice, in order to create a speech of desire, pronounced in the second person singular and present tense, but at a marked distance, so that it couldn't be traced to a conscience or a character" (Jean Thibaudeau, 1968).

"I had him listen to the music I had written for Pierrot le fou and he told me: 'I'll take it and build this film on that music'. Sometimes during the conferences, I would have fun showing the sequences of Durance's crossing in Pierrot le fou without the sound, then showing it with the music, and then showing La femme au cent visages in which the same music had another visual support" (Antoine Duhamel, 1998).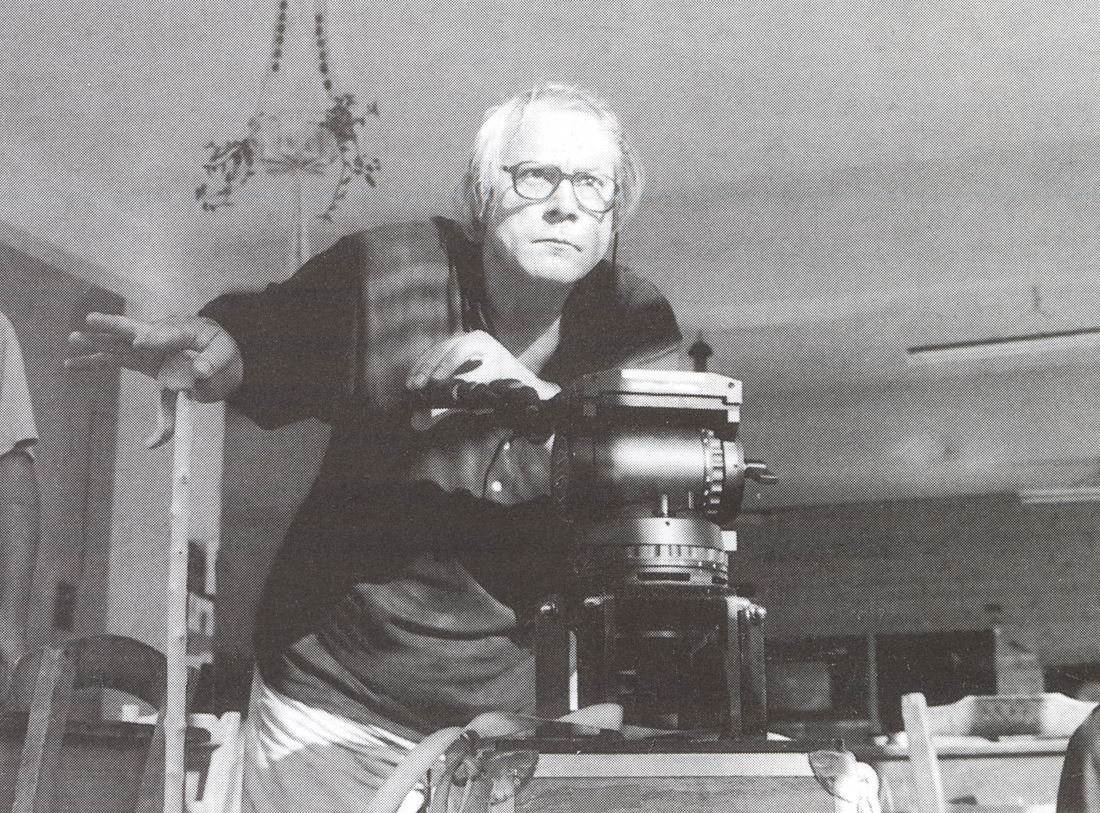 Jean-Daniel Pollet
Jean-Daniel Pollet (La Madelaine, France, 1936 - Cadenet, France, 2004) as a filmmaker can hardly be classified in a school of thought or trend. He decided he would become a director in high school, and has dedicated his life to cinema ever since, with mixed success: La ligne de mire (1960), for instance, was never publicly released and was severely criticized by the Nouvelle Vague; Méditerranée, on the other hand, was a resounding success, elevated as a masterpiece by the "Cahiers du cinéma." His creative partnership with Claude Melki, his role in France's May 1968 protests, or in the circles of Brazilian Cinema Nôvo are all elements that resurface in Pollet's cinema. He died in 2004 after a long and prolific career, to which the Torino Film Festival dedicated a complete retrospective in 1998.
FILMOGRAFIA
Bassae (cm, 1964), Une balle au cœur (1965), Le Horla (mm, 1966), La femme aux cent visages (cm, 1966), Les morutiers (cm, 1966), Tu imagines Robinson (1967), L'amour c'est gai, l'amour c'est triste (1968), Le maître du temps (1970), Le sang (1972), L'ordre (1973), L'acrobate (1975), Pascale et Madi (cm, 1976), Pour mémoire (1980), Au père Lachaîse (cm, 1986), Contretemps (1988), Trois jours en Grèce (1990), Dieu sait quoi (1996).
Director: Jean-Daniel Pollet.
Text: Jean Thibaudeau.
Director of photography: Jean-Daniel Pollet.
Music: Antoine Duhamel (tema integrale composto per Pierrot le fou di Jean-Luc Godard).
Editor: Jean-Daniel Pollet.
Voice: Jean Topart.
Production company: Argos Films con il concorso del programma televisivo "Dim Dam Dom".