This documentary about the cod fishing industry was filmed on a fishing boat near the Arctic Circle. "It was a period in which I didn't have much work. I thought it would be interesting to see what life onboard a cod fishing boat is like. It is like a Renault factory, only worse! The clients wanted a film which would also make men want to seek employment as fishermen. It was morally impossible for me to do that. For the commentary I used interviews I made of the sailors onboard during the crossing" (J.-D. Pollet, 1969). "In Les Morutiers I experienced the relationship with the sea like I experienced the relationship with fire in Pour mémoire. I immersed myself in the womb of the boat like in a different womb, and I didn't feel like a director anymore. We were near the Polar Circle, with barely three hours of light a day. The cod fishermen work in conditions like this eight months out of twelve" (J.-D. Pollet, 1989).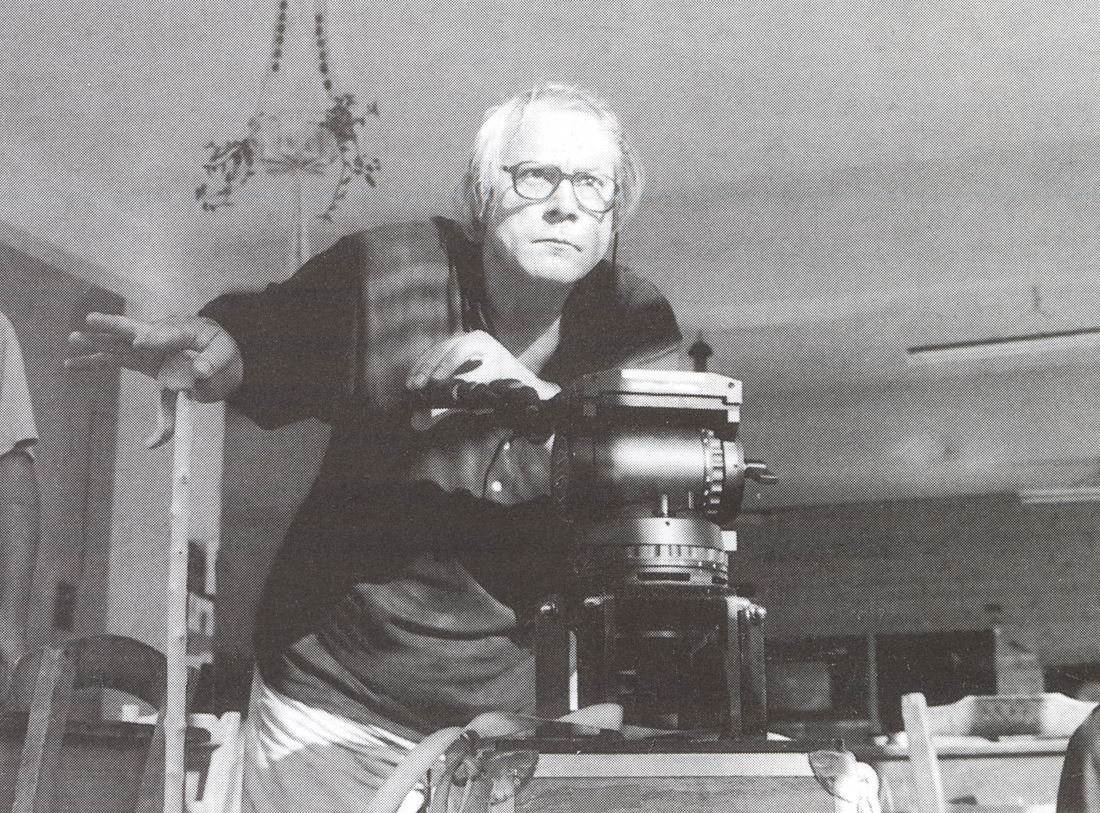 Jean-Daniel Pollet
Jean-Daniel Pollet (La Madelaine, France, 1936 - Cadenet, France, 2004) as a filmmaker can hardly be classified in a school of thought or trend. He decided he would become a director in high school, and has dedicated his life to cinema ever since, with mixed success: La ligne de mire (1960), for instance, was never publicly released and was severely criticized by the Nouvelle Vague; Méditerranée, on the other hand, was a resounding success, elevated as a masterpiece by the "Cahiers du cinéma." His creative partnership with Claude Melki, his role in France's May 1968 protests, or in the circles of Brazilian Cinema Nôvo are all elements that resurface in Pollet's cinema. He died in 2004 after a long and prolific career, to which the Torino Film Festival dedicated a complete retrospective in 1998.
FILMOGRAFIA
Bassae (cm, 1964), Une balle au cœur (1965), Le Horla (mm, 1966), La femme aux cent visages (cm, 1966), Les morutiers (cm, 1966), Tu imagines Robinson (1967), L'amour c'est gai, l'amour c'est triste (1968), Le maître du temps (1970), Le sang (1972), L'ordre (1973), L'acrobate (1975), Pascale et Madi (cm, 1976), Pour mémoire (1980), Au père Lachaîse (cm, 1986), Contretemps (1988), Trois jours en Grèce (1990), Dieu sait quoi (1996).
Director: Jean-Daniel Pollet, Etienne Lalou.
Director of photography: Yann Le Masson.
Sound: Jean Baronnet.
Editor: Néna Baratier, Jean-Daniel Pollet.
Production company: Régie Française de Cinéma per Syndicat des Morutiers.