Lock, Stock And Two Smoking Barrels

Four friends from London, Bacon, Soap, Tom and Eddy, pool their hard-earned savings so that Eddy can challenge Harry, a boss specialized in porno, to a game of cards. But Eddy loses half a million pounds sterling. He has one week to pay up, otherwise every day after that one of his fingers will be chopped off. Or, he has to convince his father JD to cede his bar to Harry. In the meantime Harry, who has a weakness for antique weapons, has sent two of his underlings to steal a couple of precious weapons from a nobleman's house. The outcome is a complicated obstacle course of criminals, drugs and big sums of money, and Eddy and his friends find themselves caught up in the middle.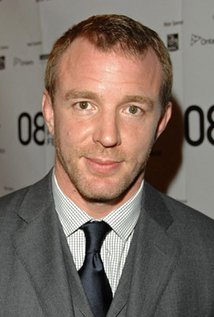 Guy Ritchie
Guy Ritchie (London, 1969) began his career in cinema in 1993 as a messenger boy. Two years later he directed his first commercials and musical videos. He has always loved directing and with the money he set aside he produced the short film The Hard Case. Lock, Stock and Two Smoking Barrels is his first full-length movie.
FILMOGRAFIA
The Hard Case (cm, 1994), Lock, Stock and Two Smoking Barrels (1998).
Declaration
film director
"I tried to create something credible and fairly amusing with this film. Comedies and gangster stories are inseparable: the more the bad guys are believable, the more they make you smile, but you don't always have to be amused" (G. Ritchie).
Director and screenplay: Guy Ritchie.
Director of photography: Tim Maurice-Jones.
Costume designer: Stephanie Collie.
Art director: Iain Andrews, Eve Mavrakis.
Sound: Simon Hayes.
Music: David A. Hughes, John Murphy.
Editor: Niven Howie.
Cast and characters: Jason Flemyng (Tom), Dexter Fletcher (Soap), Nick Moran (Eddy), Jason Statham (Bacon), Sting (JD), P.H. Moriarty (Harry).
Producer: Matthew Vaughn.
Production company: The Steve Tisch Company, Ska Productions Ltd, Flat 3, 98 Wardour Street, London W1V 3LE, England, tel. +44-171-4340869, fax +44-171-4373245.
Italian distribution: Cecchi Gori Distribuzione s.r.l., via Valadier 42, 00193 Roma, Italy, tel. +39-6-324721, fax +39-6-32472372.