LORO ("ALFABETO ITALIANO")
THEM ("THE ITALIAN ALPHABET")

These are episodes that are currently being aired on Raitre. "Those people. Them. Sometimes they are southerners, communists, homosexuals, terrorists... But they can be members of the Northern League and the Camorra, too. This is an attempt to explain television rhetoric as it tries to get close to the identity of those people who, unconsciously, are perceived as different from the man-on-the-street, who is the media's point of reference" (D. Ferrario).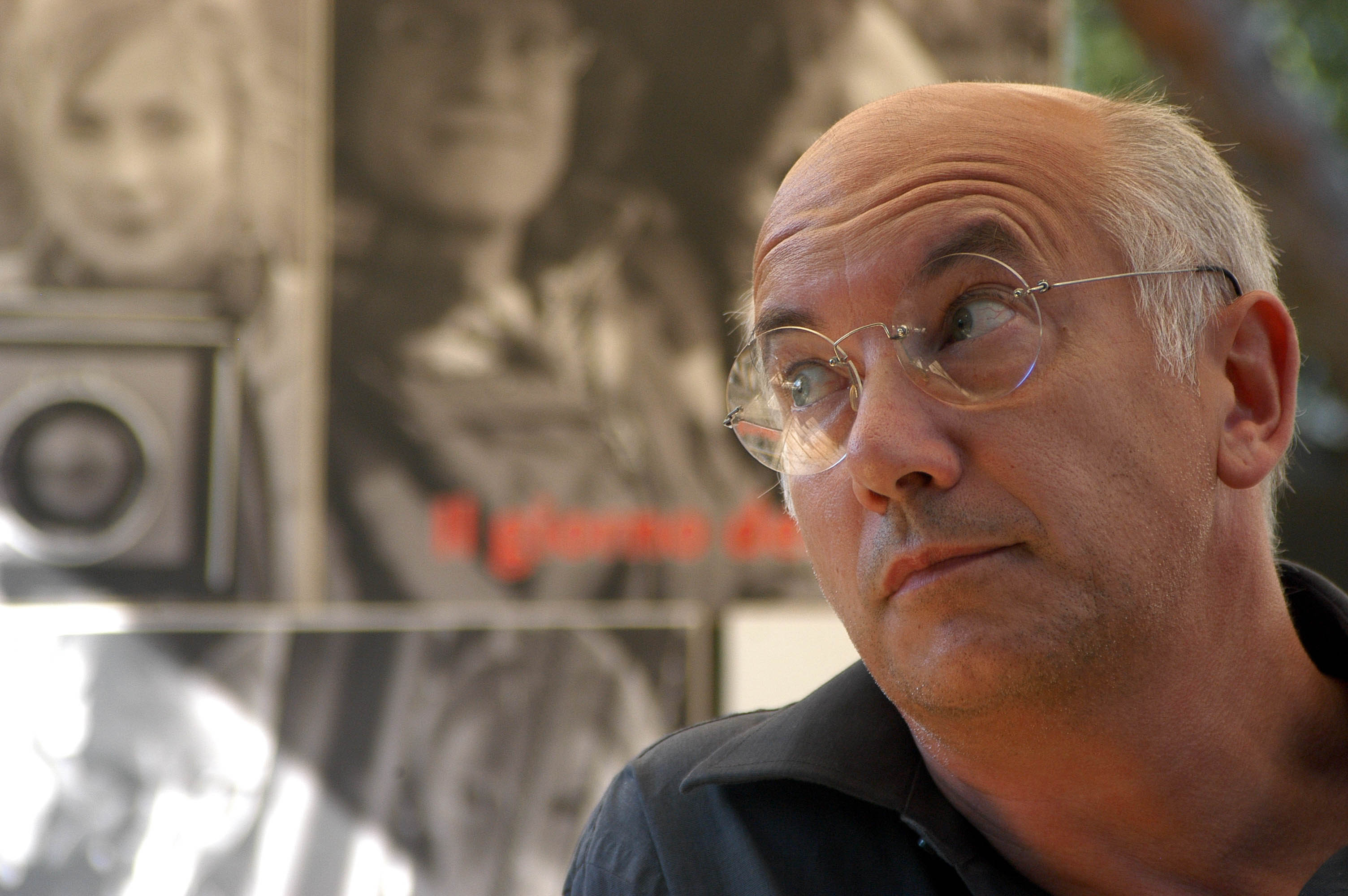 Davide Ferrario
(Casalmaggiore, Cremona, Italy, 1956) graduated in Anglo-American literature. In the beginning of the 1980s he works with different cinema magazines and organizes film festivals and events. He is the author of many essays on cinema, of novels and several screenplays. He has directed short films and documentaries, and, among the long feature films, we would like to mention La fine della notte, Tutti giù per terra, based on the novel by Giuseppe Culicchia, and Guardami, screened in Venice in 1999. His novel Fade to Black, with fiction figure of Orson Welles, has been translated in many languages and in 2006 became an Oliver Parker's film production of the same title. He partecipated at the Torino Film Festival with several titles, among which Materiale resistente (1995), codirected with Guido Chiesa, Sexx (2016), and Cento anni (2017). In 2020 he presented at the Festival the documentary feature Nuovo cinema paralitico (2020).
FILMOGRAFIA
Non date da mangiare agli animali (cm, 1987), La fine della notte (1989), Lontano da Roma (doc, 1991), Anime fiammeggianti (1994), A Rimini (cm, 1995), Il figlio di Zelig (cm, 1995), Materiale resistente (co-regia Guido Chiesa, doc, 1995), Confidential Report (doc, 1996), Estate in città (cm, 1996), Partigiani (doc, 1997), Tutti giù per terra (1997), Figli di Annibale (1998), Sul quarantacinquesimo parallelo (doc, 1998), Guardami (1999), Comunisti (doc, 1999), Linea di confine (doc, 2000), La rabbia (doc, 2000), Le strade di Genova (doc, 2001), Fine amore: mai (doc, 2002), I Tigi a Gibellina (doc, 2002), Mondonuovo (doc, 2003), Dopo mezzanotte (2003), Se devo essere sincera (2004), La strada di Levi (doc, 2006), Tutta colpa di Giuda (2009), Piazza Garibaldi (doc, 2012), La luna su Torino (2014), La zuppa del demonio (doc, 2014), Accademia Carrara: il museo riscoperto (doc, 2015), Sexxx (doc., 2016), Cento anni (doc., 2017), Nuovo cinema paralitico (docufilm, 2020), Blood on the Crown (2021).
Director: Davide Ferrario.
Editor: Eugenio Tanfani, Cecilia Pagliarani.
Music: Officine Schwartz, Marlene Kuntz, Massive Attack, Portishead, Subsonica, Casino Royale, Giorgio Canali e Tangosh, Almamegretta.
Production company: Lantia Film - Raitre, viale Mazzini 14, 00195 Roma, Italy, tel. +39-6-37515237, fax +39-6-3728824.