ORESTE PIPOLO, FOTOGRAFO DI MATRIMONI

For twenty-five years now Oreste Pipolo photographs just one thing, weddings, in just one place, Naples. In the biggest and most "antique" city in southern Italy, wedding rites are a tribute to tradition (the church, the food, Neapolitan music), which is also and always being contaminated by new mythologies and styles (cars and motorcycles, designer clothing, disco music).

"A film about Oreste Pipolo, photographer. But not just about him, because a network of much more profound significance is investigated as well. In Naples, marriage is the scenographic representation of family values, which are the underlying structure of an entire society. Everything happens in Naples through the family: group values and identity, work, social status, social and physical protection, moral control. A marriage represents all this, placed on a festive center stage. In this representation, a central role is played by the photographer, he is the one who prepares the scene and then immortalizes it so it will remain in the collective memory. He is the director" (M. Garrone).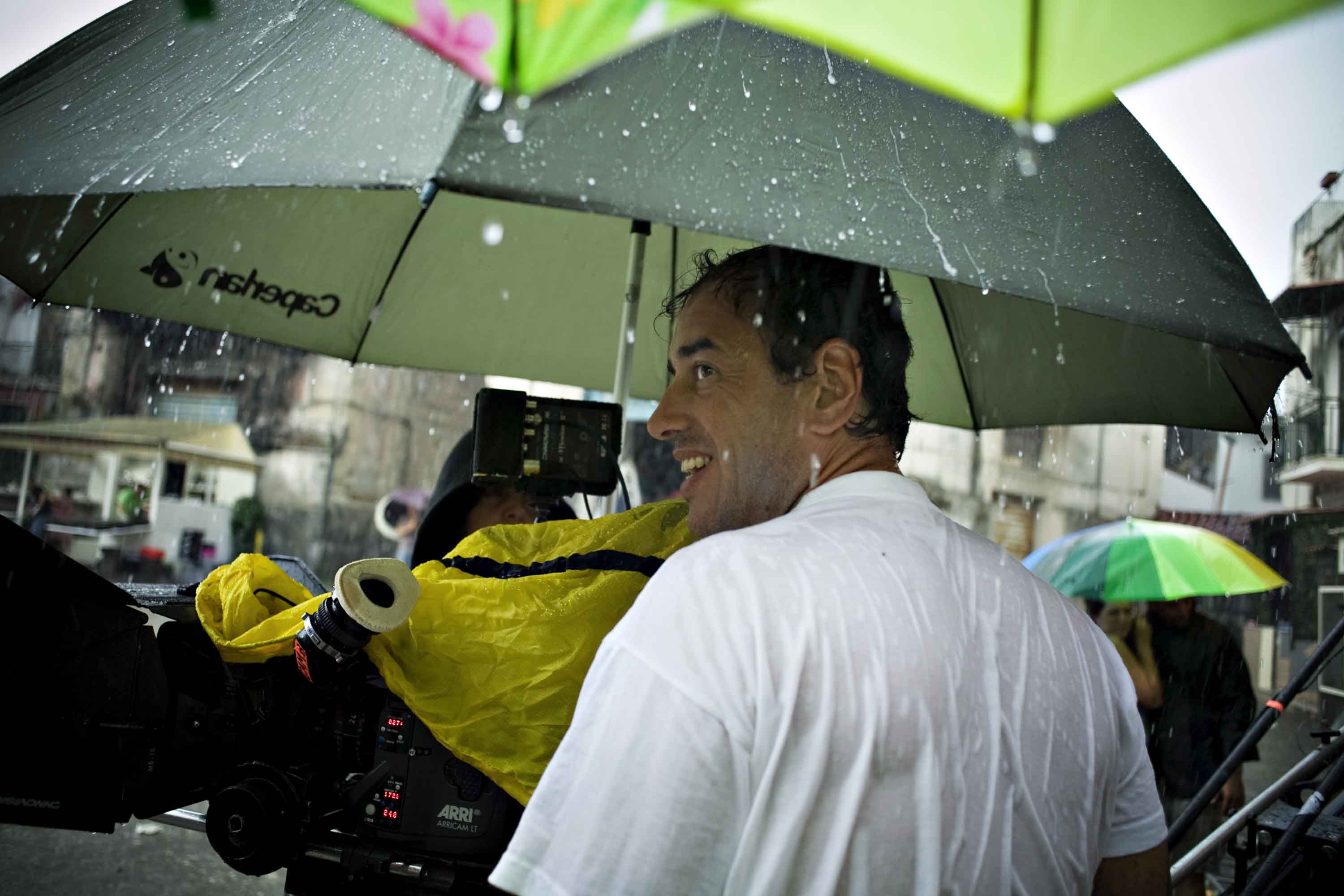 Matteo Garrone
Matteo Garrone (Rome, Italy, 1968), following in his father's footsteps, worked very early on as a camera assistant; in 1996 he directed his first short film, Silhouette, which won him a Sacher d'oro, and which was later integrated in his feature film Terra di mezzo. After making a series of documentaries, he made Guests in 1998, another story on immigration that received an award in Venice, followed by Roman Summer (2000), more along the lines of a comedy. The success with the critics followed his two movies on destructive and obsessive love stories, The Embalmer (2002), winner of the David di Donatello award for best script, and First Love (2004). His true consecration came with Gomorrah (2008), an adaptation of Roberto Saviano's book, and Reality (2012), both of which have been awarded the Grand Prix at the Cannes Festival.
FILMOGRAFIA
Silhouette (cm, 1996), Terra di mezzo (1996), Bienvenido espirito santo (mm, doc., 1996), Il caso di forza maggiore (cm, 1998), Ospiti (1998), Oreste Pipolo, fotografo di matrimoni (mm, doc., 1998), Estate romana (2000), L'imbalsamatore (2002), Primo amore (2004), Gomorra (2008), Reality (2012).
Director: Matteo Garrone.
Plot: Carlo Cresto-Dina.
Music: Banda Osiris.
Editor: Marco Spoletini.
Production company: Carlo Cresto-Dina - Videa Documentary, via Livigno 50, 00188 Roma, Italy, tel. +39-6-331851, fax -39-6-33679491, e-mail c.cresto-dina@iol.it. Co-
Production company: RAI Cinemafiction.