This film stems out of a practical experiment in dramatic production done for the course in staging of the second year of a program training actors. This course usually concentrates on an Italian literary classic, in this case, Collodi's Pinocchio. The character Pinocchio is much more than the simple hero of a very successful children's book. The adventures of the puppet are structured in a way that has many shapes. Hence we have the chance to grasp for many creative possibilities that are representative. This provides the actors in the course with the chance to take on a "high" text and to express their ability to interpret a role as best as they can. Above all, the work on Pinocchio testifies to some ways of understanding the work of the actor and supplies hypotheses for work on characters and situations. Scrupulous attention was paid to the text. The actors' work began with a profound examination and discussion of the scenes that had been selected. The second step was the study and analysis of the various characters. Last, there was the staging itself. Eight scenes were singled out, aimed at taking on the character of Pinocchio in its multifaceted nature as well as the extraordinary secondary characters that the novel presents - the Cat and the Wolf, Fire-Eater, the Good Witch Turchina, the Talking Cricket and others. Further, the film documents and bears witness to the work of studying and approaching a text that the eight actors have performed over the course of their preparation.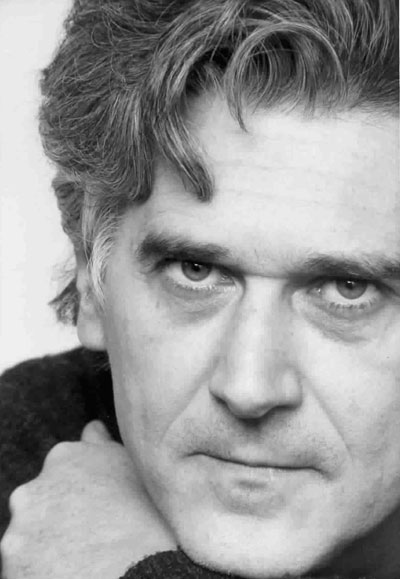 Bruno Bigoni
(Milan, Italy, 1950) in 1979 was one of the founders of the Filmmaker Festival. In 1983, he and Kiko Stella codirected his first film, Live. In 1987, he directed the documentary Nome di battaglia: Bruno and in 1990, he, Minnie Ferrara, and Kiko Stella founded Minnie Ferrara & Associati. His most recent documentaries include Oggi è un altro giorno; Amleto... frammenti; Faber; Comizi d'amore 2000; Chi mi ha incontrato, non mi ha visto and, in 2017, My War Is Not Over, many of which were presented at the TFF. In 2019 he directed with Francesca Lolli Voglio vivere senza vedermi, presented out of competition at Filmmaker.
FILMOGRAFIA
(cortometraggi) Spaccati (1979), L'attesa (1980), La magia (1980), Nothing (1985) Nel lago (1986), Nome di battaglia: Bruno (1987), Il mondo chiuso (1988), Confine incerto (1988), Zanzare (1989), Lux interior (1989), Jamaica (1990), Stanza One-Eleven (1991), Le lacrime amare di Petra (1992), L'origine della ferita (1994), Oggi è un altro giorno (doc, 1995), Belli sciallati (1996), Il cerchio (1996), L'agnello di Dio (1996), Nothing is Real - Appunti su Nirvana (co-regia Giuseppe Baresi, doc,1996), Amleto... frammenti (1997), Scene da Pinocchio (1998), In tutto questo niente (co-regia Collettivo 57 dello IULM di Milano, 2012), Fino a quando l'ultimo - Sulcis, storia di una resistenza operaia (2018). (documentari) Italia '90 - Lavori in corso (1990), Faber, co-regia Romano Giuffrida (1999), Comizi d'amore 2000 (2000), I sogni degli Elfi - Viaggio nella storia del Teatro dell'Elfo (2000), Cuori all'assalto - Storia di Raffaele e Cristina (2003), Riccardo (2004), Chiamami Mara (2005), Don Chisciotte e... (2006), L'attimo assoluto (2009), Il colore del vento (2010), Milano 55,1 - Cronaca di una settimana di passioni (2011), Sull'anarchia (2014), Chi mi ha incontrato, non mi ha visto (2016), My War Is Not Over (2017). (lungometraggi) Live, co-regia con Kiko Stella (1983), Occasioni di shopping (ep. Provvisorio quasi d'amore, 1988), Veleno (1993), Illuminazioni (2004), Voglio vivere senza vedermi (co-regia con Francesca Lolli, 2019), Tre donne, di Sylvia Plath (co-regia con Francesca Lolli, 2021).
Regia, soggetto e sceneggiatura: Bruno Bigoni.
Aiuto regista: Edo Tagliarini.
Director of photography: Diana Canzano, Sonia Antonini.
Art director: Luisa Nisco.
Sound: Pompeo Iaquone.
Editor: Francesco Renda.
Cast: Sonia Aquino, Alessandro Cossu, Eleonora D'Urso, Marco De Notaris, Emanuele Garuccio, Gioia Spaziani, Chiara Stampone, Valentina Vicario.
Production company: Scuola Nazionale di Cinema, via Tuscolana 1524, 00173 Roma, Italy, tel. +39-6-722941, fax +39-6-7211619.