Touch of Evil signals Welles's return to Hollywood after his parenthesis in Europe. It was to be his last film financed by a major studio. At first Universal thought of him only as a screenwriter and actor. Charlton Heston was the one to draft him into the role of director. Welles lived up to his reputation as a genial director interested in aesthetic experimentation. He made a very personal work that obviously did not go over well with the producers. Universal decided to re-edit the film and had Harry Keller direct some additional scenes. However, at that time Welles was counting on working for a major studio for five other "commercial" films. It was probable that the project would be blocked by the audience failure predicted by the bad results of the preview of the 109 minute version. For this reason Welles presented Edward Muhl, the head of Universal, with a 58 page memorandum with a series of suggestions that would have made the film more fluid and understandable. These pages reveal that Welles has decided to accept some solutions that the producers wanted, for example, keeping the scenes directed by the other director. However, Welles tried to get his own most personal decisions approved, above all those concerning the use of sound and the narrative articulation of the story. However, Universal did not take these suggests into consideration. It cut the film again, until they obtained a 93 minute version. This was the version they distributed in a very rough way as a B movie. When Universal decided to release the movie in video, it released a copy that was halfway between the long, or preview, version of 109 minutes and the 93 minute version. The 93 minute version had practically disappeared because it was replaced by none other than the preview version re-discovered in the mid-1970's by UCLA (and erroneous termed by Joseph McBride as "Welles's version").
Now Universal has repudiated its old policy and proposed a new version of Touch of Evil based on that memorandum that it once ignored. This version was obtained thanks to the work of restoration done by a team composed of Jonathan Rosenbaum, critic and Welles scholar, producer Rick Schmidlin, editor Walter Murch, Bill Varney, Peter Reale, and Walter Murch again for the re-mixing of the sound. If it is true that the film's structure remains the same, the changes end up being essential. The job was more a job of taking away than of adding. For example, shots or scenes that were cut were the ones that Welles did not like because they unveiled too much of the characters (two with Janet Leigh and one with Joseph Calleia) or because they inadvertently made an incongruous comic effect. For example, there was a shot that showed Janet Leigh's three assailants for what they were - three little grotesque delinquents. Instead, they would have remained much more disturbing if the film limited what it showed of them to the threatening shadows that stretched across the woman. However, the most important intervention was that done on the very long and memorable opening plan sequence. Here the superimposed titles were eliminated as well as Henry Mancini's musical theme. In fact, Welles wanted as much as possible to use ambient sound and music coming for diagetic sources; this is, he wanted the spectators to enter the story through the sound and from the sound to take in the atmosphere of the sordid little border city in which the film is set. Welles's wish was certainly betrayed by the beautiful but "intrusive" Mancini sound track, not to mention the titles.
In strict relation to the music, the director had foreseen only a pair of fundamental themes that were to appear much further on in the movie. All the rest of the music was supposed to have gushed out of sound sources present in the field of the camera - radios, juke-boxes, loud speakers, night-club bands, etc. The sound was supposed to be rough, neither mixed nor recorded in the studio. It turned out to be essential for the restoration of the sound to possess the original negative of the short version of the film, with a sound track that was recorded on three separate bands. Working in different ways and at different times on the sound effects and the dialogue, the Universal team was able to follow Welles's directions very scrupulously.
As Rosenbaum maintains, it is true that the present version of Touch of Evil is not exactly the director's cut, but it is simply what the director decided to do in order to make his producers happy. What remains is the fact that this operation will permit us to re-discover a really new version, which is closer to its director's original thought, of a work that is already considered one of the most important in the history of cinema.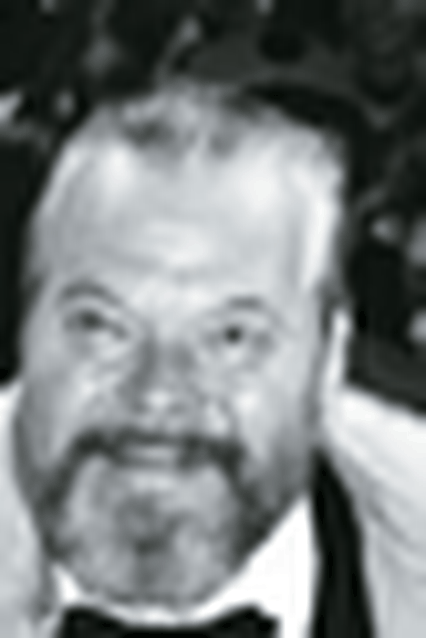 Orson Welles
Orson Welles (Kenosha, WI, USA, 1915-Hollywood, CA, USA, 1985) is considered one of important and brilliant filmmakers and actors in the history of cinema, theater and radio (his famous prank and radio adaptation of the sci-fi piece The War of the Worlds generated widespread panic in the United States). He became a film-phenomenon with Citizen Kane (1941), which he made when he was only twenty-five years old, and is still widely considered one of the fundamental movies from the 20th century. He made many important films throughout his long and troubled career, which include The Magnificent Ambersons (1942), The Lady from Shanghai (1947), Mr Arkadin (1955), Touch of Evil (1958), and the Shakespearian adaptations of Macbeth (1948), Othello (1952), and Falstaff (1965). He won several awards, including the Palme d'Or for Othello in 1952, the Golden Lion and the Academy Honorary Award in 1970.
FILMOGRAFIA
Citizen Kane (Quarto Potere, 1941), The Magnificent Ambersons (L'orgoglio degli Amberson, 1946), The Stranger (Lo straniero, 1946), The Lady from Shanghai (La signora di Shanghai, 1947), Macbeth (id., 1948), Othello (Otello, 1952), Mr Arkadin (Rapporto confidenziale, 1955), Touch of Evil (L'infernale Quinlan, 1958), Falstaff (id., 1965), Histoire immortelle (Storia immortale, 1968).
Director: Orson Welles.
Screenplay: Orson Welles, dal romanzo Badge of Evil di Whit Masterson.
Director of photography: Russell Metty.
Costume designer: Bill Thomas.
Art director: Alexander Golitzen, Robert Clatworthy.
Sound: Leslie I. Carey, Frank Wilkinson.
Music: Henry Mancini.
Editor: Virgil Vogel, Aaron Stell, Edward Curtiss.
Cast and characters: Orson Welles (Hank Quinlan), Charlton Heston (Ramon Miguel "Mike" Vargas), Janet Leigh (Susan Vargas), Joseph Calleia (Pete Menzies), Akim Tamiroff (zio Joe Grande), Marlene Dietrich (Tanya), Joseph Cotten (detective).
Producer: Albert Zugsmith.
Production company: Universal Studios.
Montaggio della versione restaurata: Walter Murch.
Restauro del sonoro: Bill Varney, Peter Reale, Walter Murch.
Restauro dell'immagine: Bob O'Neil.
Consulenza: Jonathan Rosenbaum.
Copia: October Films, 65 Bleecker Street, New York, NY 10012, USA, tel. +1-212-5394000, fax +1-212-5394099.
Contatti per l'estero: Universal Pictures, 100 Universal City Palza, Building # 488/8H, Universal City, CA 91608, USA, tel. +1-818-7774292, fax +1-818-8661476.
Produttore della versione restaurata: Rick Schmidlin.
Italian distribution: Sacher Distribuzione, via Vittor Pisani 12, 20100 Milano, tel. +39-2-67070685, fax +39-2-66711488.