The solitude of a shipwrecked man on a Greek island.

"One of the qualities I owe to this film, and which inspires all the images to a certain extent, is that of being extremely materialistic (...) Tobias Engel really did go without eating or drinking for almost four days. That is when he forgot he was acting out a part and the film really took off, for him and for me" (J.-D. Pollet, 1968).

"This film crosses my mind often, like a classic, out of a corner of my brain where it is immutably stored, without danger of deterioration, scratches or misplacement, inversion of spools or a bad critique. It is the only movie I would take with me on a deserted island" (J.-D. Pollet, 1989).

"Along with vChinese by Godard, Tu imagines Robinson is without a doubt the cinematographic gesture that best announces May, 1968" (J.-P. Fargier, 1995).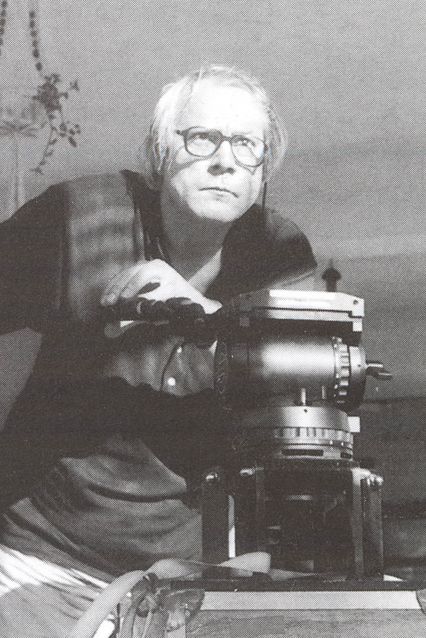 Jean-Daniel Pollet
Jean-Daniel Pollet (La Madelaine, France, 1936 - Cadenet, France, 2004) as a filmmaker can hardly be classified in a school of thought or trend. He decided he would become a director in high school, and has dedicated his life to cinema ever since, with mixed success: La ligne de mire (1960), for instance, was never publicly released and was severely criticized by the Nouvelle Vague; Méditerranée, on the other hand, was a resounding success, elevated as a masterpiece by the "Cahiers du cinéma." His creative partnership with Claude Melki, his role in France's May 1968 protests, or in the circles of Brazilian Cinema Nôvo are all elements that resurface in Pollet's cinema. He died in 2004 after a long and prolific career, to which the Torino Film Festival dedicated a complete retrospective in 1998.
FILMOGRAFIA
Bassae (cm, 1964), Une balle au cœur (1965), Le Horla (mm, 1966), La femme aux cent visages (cm, 1966), Les morutiers (cm, 1966), Tu imagines Robinson (1967), L'amour c'est gai, l'amour c'est triste (1968), Le maître du temps (1970), Le sang (1972), L'ordre (1973), L'acrobate (1975), Pascale et Madi (cm, 1976), Pour mémoire (1980), Au père Lachaîse (cm, 1986), Contretemps (1988), Trois jours en Grèce (1990), Dieu sait quoi (1996).
Director: Jean-Daniel Pollet.
Screenplay: Jean-Daniel Pollet, Rémo Forlani.
Narrator text: Jean Thibaudeau.
Monologues: Rémo Forlani.
Director of photography: Yann Le Masson.
Sound: Jean Baronnet.
Music: Johann Sebastian Bach.
Editor: Françoise Geissler.
Cast: Tobias Engel, Maria Lutrakis.
Production company: Les Films du Losange - Barbet Schroeder. Presentato alla Quinzaine des Réalisateurs nel 1969, mai uscito in sala.