The Sicilian palace of the marquis Francesco di Montelepre is expropriated by the gangster Rizzardi and his thugs. They follow the marquis to Greece to finish him off. Athens, Delfi and the Mediterranean are the backdrops for the anticipated death of the hero, the "last man", hunted and adrift. Pollet returns to the faces and the landscapes of Greece - the real and imaginary "place" which he has elected as the heart of his cinema - in his only "commercial" genre film. He himself says: "it is a Greco-Sicilian western (!), a curiosity which I agree to show".

"I must confess that the story didn't particularly thrill me, except for its symbolic journey. The present state of French cinema obliges me to tell a traditional, classical story for the producers' sake. The problem is how to manage to include a certain number of things I care about: the importance of the objects, the slightly particular rhythm I would like the sequences to have" (J.-D. Pollet, 1966).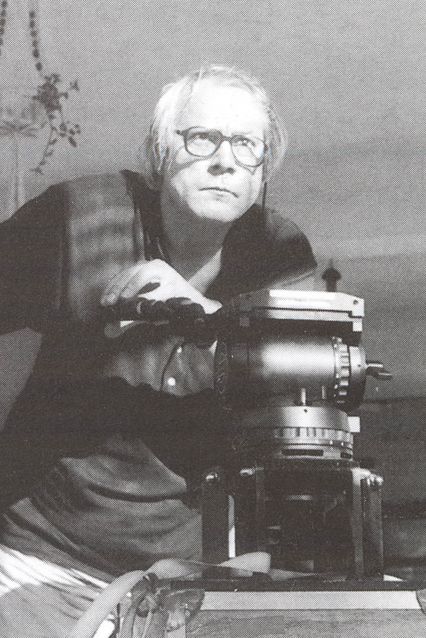 Jean-Daniel Pollet
Jean-Daniel Pollet (La Madelaine, France, 1936 - Cadenet, France, 2004) as a filmmaker can hardly be classified in a school of thought or trend. He decided he would become a director in high school, and has dedicated his life to cinema ever since, with mixed success: La ligne de mire (1960), for instance, was never publicly released and was severely criticized by the Nouvelle Vague; Méditerranée, on the other hand, was a resounding success, elevated as a masterpiece by the "Cahiers du cinéma." His creative partnership with Claude Melki, his role in France's May 1968 protests, or in the circles of Brazilian Cinema Nôvo are all elements that resurface in Pollet's cinema. He died in 2004 after a long and prolific career, to which the Torino Film Festival dedicated a complete retrospective in 1998.
FILMOGRAFIA
Bassae (cm, 1964), Une balle au cœur (1965), Le Horla (mm, 1966), La femme aux cent visages (cm, 1966), Les morutiers (cm, 1966), Tu imagines Robinson (1967), L'amour c'est gai, l'amour c'est triste (1968), Le maître du temps (1970), Le sang (1972), L'ordre (1973), L'acrobate (1975), Pascale et Madi (cm, 1976), Pour mémoire (1980), Au père Lachaîse (cm, 1986), Contretemps (1988), Trois jours en Grèce (1990), Dieu sait quoi (1996).
Director: Jean-Daniel Pollet.
Screenplay: Jean-Daniel Pollet, Pierre Kast. Adaptation and dialogues: Didier Goulard, Maurice Fabre.
Director of photography: Alain Levent.
Sound: Nikos Ahladis.
Music: Mikis Theodorakis.
Editor: Denise de Casabianca.
Cast and characters: Samy Frey (Francesco Montelepre), Françoise Hardy (Anna), Jenny Karezy (Carla), Spyros Focas (Navarra), Vassili Diamandopoulos (Rizzardi).
Production company: C.M.S., Lambessis Films, André Lapprand.