To Lucy, Jiovanni and Principal Alexander, today is not only the first day of school, it's also the beginning of a different kind of adventure in education: a new free school has been inaugurated at Little Falls, New Jersey. As opposed to the traditional school system, here lessons are voluntary and the rules are decided by democratic vote. Everyone can give their opinion at the Teddy McArdle School: the young students can fully develop their personality, the dividing line between rules and violations can be freely investigated, and the school can become a physically and ethically autonomous territory.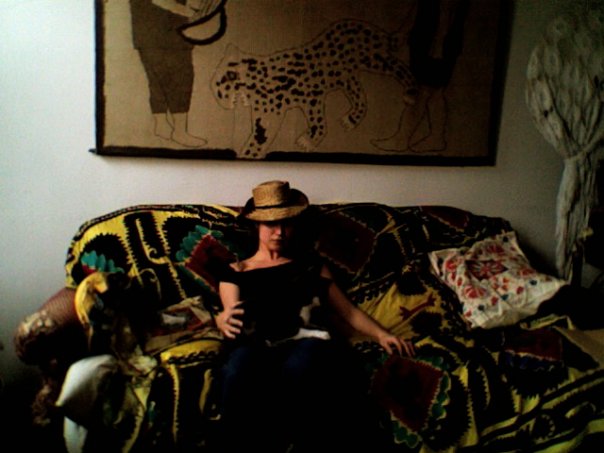 Amanda Rose Wilder
Amanda Rose Wilder (USA) spent years writing poems, then in the hills of Vermont fell into filmmaking, which led to a B.A. thesis The Poetic Documentary and the Documentary Poem, for which she created poetic documentaries and studied the works of poets Marianne Moore, William Carlos Williams, Gary Snyder and Jorie Graham as they relate to the documentary impulse found in poetry. Approaching the Elephant is her first feature.
FILMOGRAFIA
Approaching the Elephant (doc., 2014).
Declaration
film director
"From the first day at Teddy McArdle Free School I could tell it would be an incredible thing to document and would fit nicely with the kind of direct cinema filmmaking I'd grown to love. There was a story unfolding before the camera, and a fascinating group of people, most of whom were children. I shot for two school years. The film comprises the first year, from the first day to the last day. I amassed about two hundred and forty hours total."
regia, fotografia, suono/director, cinematography, sound
Amanda Rose Wilder
montaggio/film editing
Robert Greene
interpreti/cast
Jiovanni, Lucy, Ethan, Olivia, Jalen, Sarah, Adam, Jake, Nicco, Chaz, Christian, Nicholas, Ciaran, Abigail, Alexander Khost, Elizabeth McCarthy, Dana Bennis, Pat Gamsby, Mason Shepherd, Dennis Charles
produttori/producers
Jay Craven, Robert Greene, Amanda Rose Wilder
coproduttore/coproducer
Caitlin Mae­Burke
contatti/contacts