To an outside observer, the Parker family seems just like any other: Frank, the stern father, runs a campsite, while Emma, the devoted mother, takes care of bringing up the kids – the adolescents Rose and Iris, and young Rory – as she struggles with their financial straits caused by the economic crisis. But actually, something makes them very different from the other inhabitants of the mountain town they live in, a brutal custom that is like an ancestral rite, unimaginable horror that unfolds within their home. And when a torrential rainfall makes the river overflow, bringing to light some disquieting finds, the aura that surrounds their terrible secret begins to diminish.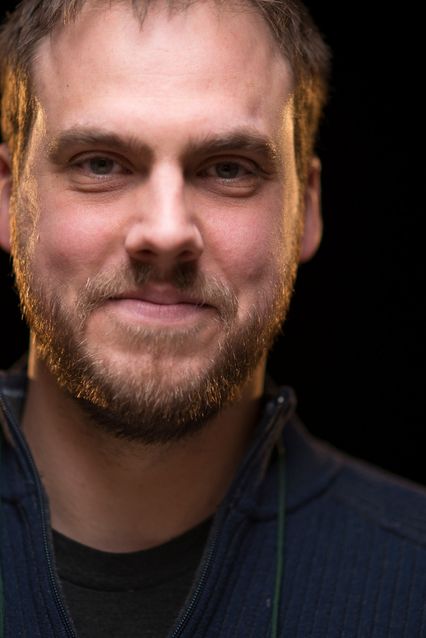 Jim Mickle
Jim Mickle (Pottstown, PA, USA, 1979) studied at New York University and received his degree in 2002. He met Nick Damici, his future screenwriter, at NYU. After working as director's assistant, he debuted with the short The Underdogs (2002), which was followed by the feature films Mulberry St. (2006), Stake Land (2010), and We Are What We Are (2013), making a name for himself as one of the most interesting horror directors of his generation. With Cold in July (2014), featuring Michael C. Hall, the star of successful TV series such as Six Feet Under and Dexter, Mickle has tried his hand at thrillers, with excellent results, as witnessed by his nomination for the Grand Jury Prize at the 2014 Sundance Festival.
FILMOGRAFIA
The Underdogs (cm, 2002), Mulberry St. (2006), Stake Land (2010), We Are What We Are (2013), Cold in July (2014).
Declaration
film director
"Religions often become corrupt from the places where they began. People often have an incredible blind faith that drives them to do things simply because they've been done before, without ever really thinking about it."

regia, montaggio/director, film editing
Jim Mickle
soggetto/story
dal film/from the movie Somos lo que hay di/by Jorge Michel Grau
sceneggiatura/screenplay
Jim Mickle, Nick Damici
fotografia/cinematography
Ryan Samul
scenografia/production design
Russell Barnes
costumi/costume design
Elisabeth Vastola
musica/music
Jeff Grace, Linda Cohen
interpreti e personaggi/cast and characters
Bill Sage (Frank Parker), Ambyr Childers (Iris Parker), Julia Garner (Rose Parker), Jack Gore (Rory Parker), Kelly McGillis (Marge), Michael Parks (Doc Barrow), Wyatt Russell (vice sceriffo/deputy Anders), Kassie Depaiva (Emma Parker), Odeya Rush (commesso della ferramenta/hardware clerk), Nick Damici (sceriffo/sheriff Meeks)
produttori/producers
Rodrigo Bellott, Andrew D. Corkin, Linda Moran, Nicholas Shumaker
produzione/production
Memento Films International
coproduttore/coproducer
Nicholas Kaiser