L'unica cosa che ho è la bellezza del mondo
La sola cosa che so è che vorrei conservarla
[The only thing I have is the beauty of the world
The one thing I know is that I'd like to conserve it]
(Baustelle, La canzone di Alain Delon)
The 37th Torino Film Festival (November 22-30) announces a new thematic area in its TFFdoc section; entitled "The only thing I have is the beauty of the world," it is composed of four documentaries and a conversation with the author and philosopher Franco "Bifo" Berardi.
It is a continuation of the reflection which began last year in the focus TFFdoc/apocalisse: in this moment in time, characterized by our fear of catastrophe and distressed by the urgent need to avoid it, TFFdoc has decided to allow itself the luxury of stopping and contemplating all that surrounds us, to enjoy the pleasure of being in the world.
"The breakdown concerns not just physical resources, but also the nervous energy of people, whose brain tends toward psychotic explosion" (Franco "Bifo" Berardi, L'esaurimento, Nero Magazine, 2019). We believe that beauty, by distracting us from the logic of accumulation, can save us.
ENCOUNTER WITH FRANCO "BIFO" BERARDI
Franco "Bifo" Berardi, the author of Dopo il futuro. Dal futurismo al cyberpunk (2013), Il secondo avvento. Astrazione apocalisse comunismo (2018), and Futurabilità (2019), will hold an encounter in conjunction with the screening of the documentary by Christian Labhart, Passion – Between Revolt and Resignation. The objective is to guide the spectators and help them navigate the madness of the contemporary world, overwhelmed by global warming, overconsumption of goods, continuous "local" wars, and ceaseless migrations, all of which create global inequalities.
COMME SI, COMME ÇA directed by Marie-Claude Treilhou
In his book-filled study, Michel Deguy, one of today's greatest living poets, continues to ceaselessly issue challenges, invent critical thought, and shape and transform language. Adopting the same formal composure as the poet, the documentary sets itself an ambitious objective: starting from a face-to-face conversation, to delve into the depths of poetic writing, into the heart of his "eco-poeticological" thought.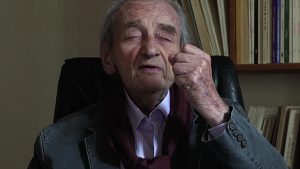 TIME AND TIDE directed by Marleen Van Der Werf
The peacefulness of nature, the pleasure of being in the world. The movie camera follows the movements of the wind as it caresses a landscape that becomes emotion.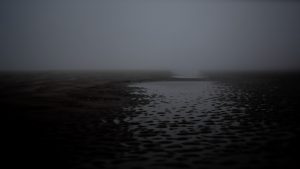 ÚLTIMAS ONDAS directed by Emmanuel Piton
Somewhere in northern Spain. A psychological and geographical journey to those places which have returned to the wild,  an elegy to the beings which have left signs of their passage there. A movie of ghosts who recount stories about a time that is no more.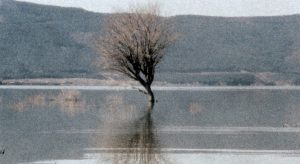 L'ULTIMU SOGNU directed by Lisa Reboulleau
A woman wanders at night in the heart of the Corsican forest, in the center of the island. Her hunting forays are dreamlike and in the eyes of the creatures she kills she can foresee the tragic future of the inhabitants of her village. She is a mazzera.