Toronto, six at night. The radio broadcasts the countdown that will bring the Earth to the apocalypse. Within the next six hours, the Earth will crash catastrophically into the Sun. Patrick, an architect, has decided to wait for the end alone, quietly, after a family dinner. Sandra has to cross the city to meet an appointment to commit suicide with her husband Duncan. Craig continues his list of sexual conquests. Donna, Duncan's assistant, tries to get up her courage in order to gather the true colors of existence before the last sunset.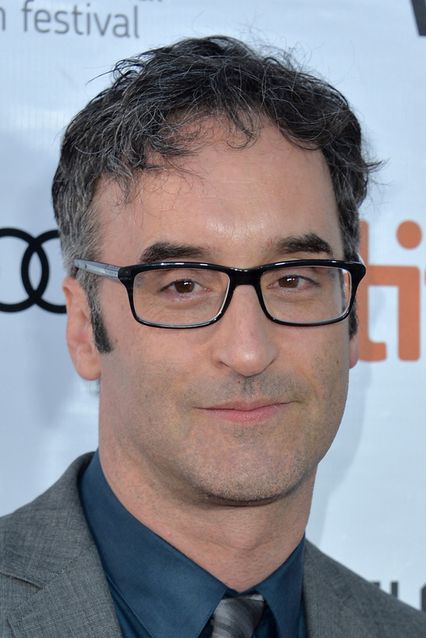 Don McKellar
Don McKellar (North York, Canada, 1963) is an actor, a screenwriter and a director. He made his directorial debut with the shorts The Bloody Nose and Blue, awarded for best Canadian short film in Toronto in 1992. His first feature film, Last Night (in which David Cronenberg plays a part), received several prizes in 1998, including the Prix de la jeunesse in Cannes, the award for best Canadian first feature film at the Toronto Film Festival, and was in competition at the 16th Torino Film Festival. He was again in Turin in 1998 with the short Elimination Dance, directed with Bruce McDonald and Michael Ondaatje, and in 2004 he directed the comedy Childstar. In the latest years he mainly worked as an actor.
FILMOGRAFIA
The Bloody Nose (cm, 1992), Blue (cm, 1992), Last Night (id., 1998), Elimination Dance (coregia/codirectors Bruce McDonald, Michael Ondaatje, cm, 1998), A Word from the Management (cm, 2000), Childstar (2004), Phone Call from Imaginary Girlfriends: Istanbul (cm, 2005), Phone Call from Imaginary Girlfriends: Ankara (cm, 2005), Michael: Tuesdays & Thursdays (ep: Small Talk, Unscripted Conversation, Vomiting, Sleeping with People, Endings, cm, 2011), The Grand Seduction (2013).
Declaration
film director
"I wanted to change what many people consider the defects in Canadian film - its coldness, the passivity of its characters, the alienation - into a heroic attitude in the face of an impending disaster. I wanted to bring back the positive aspect present in observation, in obstinate resistance. This is something very little American. They always fight to the end, like in Independence Day" (D. McKellar).
Regia, soggetto e sceneggiatura: Don McKellar.
Director of photography: Douglas Koch.
Costume designer: Lea Carlson.
Art director: John Dondertman.
Sound: John L. Thompson, Steve Munro, Paul Shape.
Music: Alexina Louie, Alex Pauk.
Editor: Reginald Harkema.
Cast and characters: Don McKellar (Patrick Wheeler), Sandra Oh (Sandra), Callum Keith Rennie (Craig Zwiller), Sarah Polley (Jennifer Wheeler), David Cronenberg (Duncan), Tracy Wright (Donna), Geneviève Bujold (Mrs. Carlton).
Produttori: Niv Fichman, Daniel Iron.
Production company: Rhombus Media Inc., 489 King Street West, 102 Toronto, Ontario, M5V 1L3 Canada, tel. +1-416-9717856, fax +1-416-9719647; Haut et Court Production, 38 rue des Martyrs, 75009 Paris, France, tel. +33-1-55312727, fax +33-1-55312728.
Foreign sales agent: Celluloïd Dreams, 24 rue Lamartine, 75009 Paris, France, tel. +33-1-49700370, fax +33-1-49700371.
Italian distribution: Mikado Cinematografica, via E. Gianturco 4, 00196 Roma, Italy, tel. +39-6-3619489, fax +39-6-3219489.