FIN AOÛT, DÉBUT SEPTEMBRE
Late August, Early September

Adrien and Gabriel have a controversial friendship. Adrien is reserved, and stubbornly uncompromising. He is a published writer. Gabriel admires him very much and experiences a strong sense of inadequacy towards him. They are both survivors of long emotional relationships that have traced long trails of suffering and remorse on them. They have both begun new love affairs recently, Adrien with a girl much younger than him and Gabriel with a fascinating designer. What holds them together is Adrien's illness.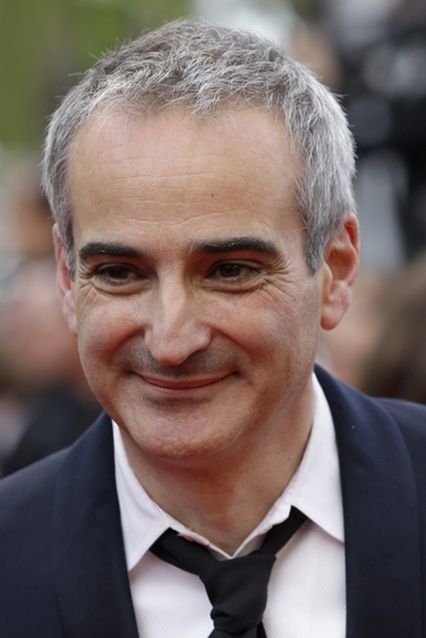 Olivier Assayas
Olivier Assayas (Paris, 1955) was member of the editorial board of «Cahiers du Cinéma» from 1980 to 1985. In 1983 his short film, Laissé inachevé à Tokyo won the Perspectives award at Cannes. He later worked as a screenwriter for Laurent Perrin (Passage secret) and André Téchiné (Rendez-vous, Le Lieu du crime). Along with Stig Björkman, he published Conversations avec Ingmar Bergman.
FILMOGRAFIA
Laissé inachevé à Tokyo (cm, 1983), Désordre (Désordre - Disordine, 1986), L'Enfant de l'hiver (Il bambino d'inverno, 1989), Paris s'éveille (Contro il destino, 1991), Une nouvelle vie (1993), L'Eau froide (id., 1994), La Page blanche (1994), Irma Vep (id., 1996), Fin août, début septembre (id., 1998).
Director: Olivier Assayas.
Director of photography: Denis Lenoir.
Art director: François Benaud Labarthe.
Sound: François Waledisch.
Editor: Luc Barnier.
Cast and characters: Mathieu Amalric (Gabriel), Virginie Ledoyen (Anne), François Cluzet (Adrien), Jeanne Balibar (Jenny).
Produttori: Georges Benayoun, Philippe Carcassonne.
Production company: Dacia Films, 3 rue de Liège, 75009 Paris, France, tel. +33-1-40234810, fax +33-1-40829701; Cinéa, 87 rue Taibout, 75009 Paris, France, tel. +33-1-40919414, fax +33-1-40161911.
Foreign sales agent: UGC International, 2 rue des Quatre Fils, 75003 Paris, France, tel. +33-1-40298900, fax +33-1-40298910.
Italian distribution: Pasquino Distribuzione - Stazione Marittima S.p.A., piazza Sant'Egidio 10, 00153 Roma, Italy, tel. +39-6-6833551, fax +39-6-6871438.