Joe Kavanagh, 37, is from Glasgow, and after years of being an alcoholic, he has managed to stop drinking. He is full of energy, and in order to make up for lost time, he decides to dedicate a large portion of his days to the city's shabbiest local soccer team, which makes up for scarse technical merit with a joyfully aggressive temperment. Sarah, free and independent, makes her living as a social worker. Joe and Sarah are introduced by Liam and Sabine; thanks to them, find they have fallen in love.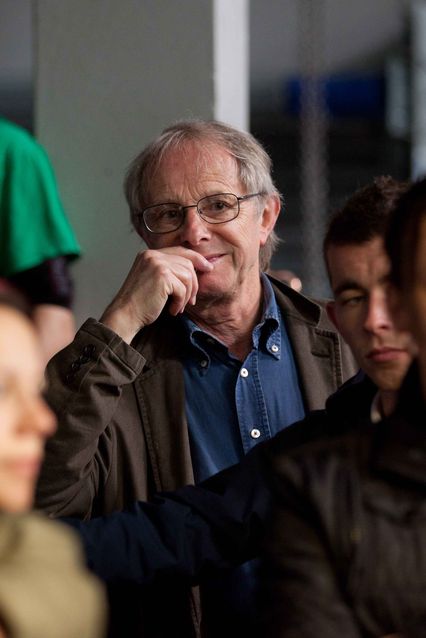 Ken Loach
Ken Loach (Nuneaton, UK, 1936), after directing various theatrical performances while studying at Oxford, moved on to directing for TV in 1961, also working for BBC. In 1967, he directed his first movie, Poor Cow. An exponent of Britain's free cinema and winner of the Golden Lion for Lifetime Achievement at Venice in 1994, he has received numerous awards, including the FIPRESCI award in Cannes for Riff-Raff and Land and Freedom, and the Golden Palm for The Wind That Shakes the Barley (2006). The Angels' Share received the jury prize at the last Cannes Film Festival.
FILMOGRAFIA
Poor Cow (1967), Kes (1969), Hidden Agenda (L'agenda nascosta, 1990), Riff-Raff (Riff Raff - Meglio perderli che trovarli, 1991), Raining Stones (Piovono pietre, 1993), Ladybird Ladybird (id., 1994), Land and Freedom (Terra e libertà, 1995), Carla's Song (La canzone di Carla, 1996), Bread and Roses (id., 2000), Sweet Sixteen (id., 2001), Ae Fond Kiss (Un bacio appassionato, 2004), The Wind That Shakes the Barley (Il vento che accarezza l'erba, 2006), It's a Free World (In questo mondo libero, 2007), Looking for Eric (Il mio amico Eric, 2009), The Angels' Share (La parte degli angeli, 2012).
Director: Ken Loach.
Soggetto e sceneggiatura: Paul Laverty.
Director of photography: Barry Ackroyd.
Costume designer: Rhona Russell.
Art director: Martin Johnson.
Sound: Ray Beckett.
Music: George Fenton.
Editor: Jonathan Morris.
Cast and characters: Peter Mullan (Joe), Louise Goodall (Sarah), David McKay (Liam), AnneMarie Kennedy (Sabine).
Producer: Rebecca O'Brien.
Production company: Parallax Pictures, Road Movies Vierte Produktionen.
Foreign sales agent: The Sales Company, 62 Shaftesbury Avenue, London W1V 7DE, England, tel. +44-171-4349061, fax +44-171-4943293.
Italian distribution: Bim Distribuzione, lungotevere dei Mellini 17, 00193 Roma, Italy, tel. +39-6-3231057, fax +39-6-3211984.