In Normandy, in an isolated house by the sea, a handsome but vulnerable young man feels an unknown force growing inside him that will eventually drive him mad. "The kingdom of man is finished..." he repeats before disappearing off-screen. This film is based on the story by Maupassant and was commissioned - like L'Ordre - by the pharmaceutical company Sandoz.

"In Le Horla there are three different perceptions of time. First of all there is the time of Maupassant's story, then the time of the person telling the story. All this is placed in the past by the tape player which is on the bottom of the boat, and which constitutes the third time. Thanks to the shots which follow one another, the three times dissolve to make just one, the film's. I also asked the help of a painter who has been working for ten years on the relationship between psychopathology and colors. In Le Horla every color corresponds, in a very precise correlation, to an aspect of the character's illness" (J.-D. Pollet, 1968)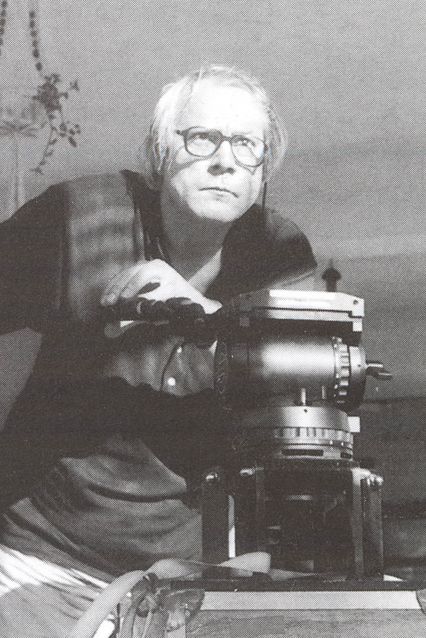 Jean-Daniel Pollet
Jean-Daniel Pollet (La Madelaine, France, 1936 - Cadenet, France, 2004) as a filmmaker can hardly be classified in a school of thought or trend. He decided he would become a director in high school, and has dedicated his life to cinema ever since, with mixed success: La ligne de mire (1960), for instance, was never publicly released and was severely criticized by the Nouvelle Vague; Méditerranée, on the other hand, was a resounding success, elevated as a masterpiece by the "Cahiers du cinéma." His creative partnership with Claude Melki, his role in France's May 1968 protests, or in the circles of Brazilian Cinema Nôvo are all elements that resurface in Pollet's cinema. He died in 2004 after a long and prolific career, to which the Torino Film Festival dedicated a complete retrospective in 1998.
FILMOGRAFIA
Bassae (cm, 1964), Une balle au cœur (1965), Le Horla (mm, 1966), La femme aux cent visages (cm, 1966), Les morutiers (cm, 1966), Tu imagines Robinson (1967), L'amour c'est gai, l'amour c'est triste (1968), Le maître du temps (1970), Le sang (1972), L'ordre (1973), L'acrobate (1975), Pascale et Madi (cm, 1976), Pour mémoire (1980), Au père Lachaîse (cm, 1986), Contretemps (1988), Trois jours en Grèce (1990), Dieu sait quoi (1996).
Director: Jean-Daniel Pollet.
Screenplay: Jean-Daniel Pollet dalla novella omonima di Guy de Maupassant.
Director of photography: Jean-Jacques Rochut. Color advisor: Claude Bellegarde.
Sound: Jean Baronnet.
Music: Maurice Ravel.
Editor: Françoise Geissler. Interprete: Laurent Terzieff.
Production company: Les Laboratoires Sandoz .