L'ARBRE ET LE SOLEIL (Mas-Felipe Delavouët et son pays)
The Tree and the Sun (Mas-Félipe Delavouët and his country)

This film is dedicated to Mas-Félipe Delavouët, the poet discovered by Lawrence Durrell, who wrote 14,000 verses in Provençal over a period of thirty years, and who died on November 18, 1990. "The sky, history and Mediterranean and Provençal myths are the inexhaustable wellspring of this man rooted down there, near Salon-de-Provence" (J.-D. Pollet). "Mas-Félipe Delavouët wrote five books in Provençal, 14,000 verses. A sort of "Odyssey". Of myths. What is stunning in him is that he always talks of disappearances. Cities, works, men, writings, television, etc., everything has to disappear. In order to be reborn. No pain. A sort of hand-to-hand of man and nature. During the filming, I would simply throw out some words... For example, one time I said "creation" and he said: "creation doesn't exist..., creation is before me..., I can only read creation"; this sentence describes Delavouët perfectly (J.-D. Pollet, 1989 and 1993).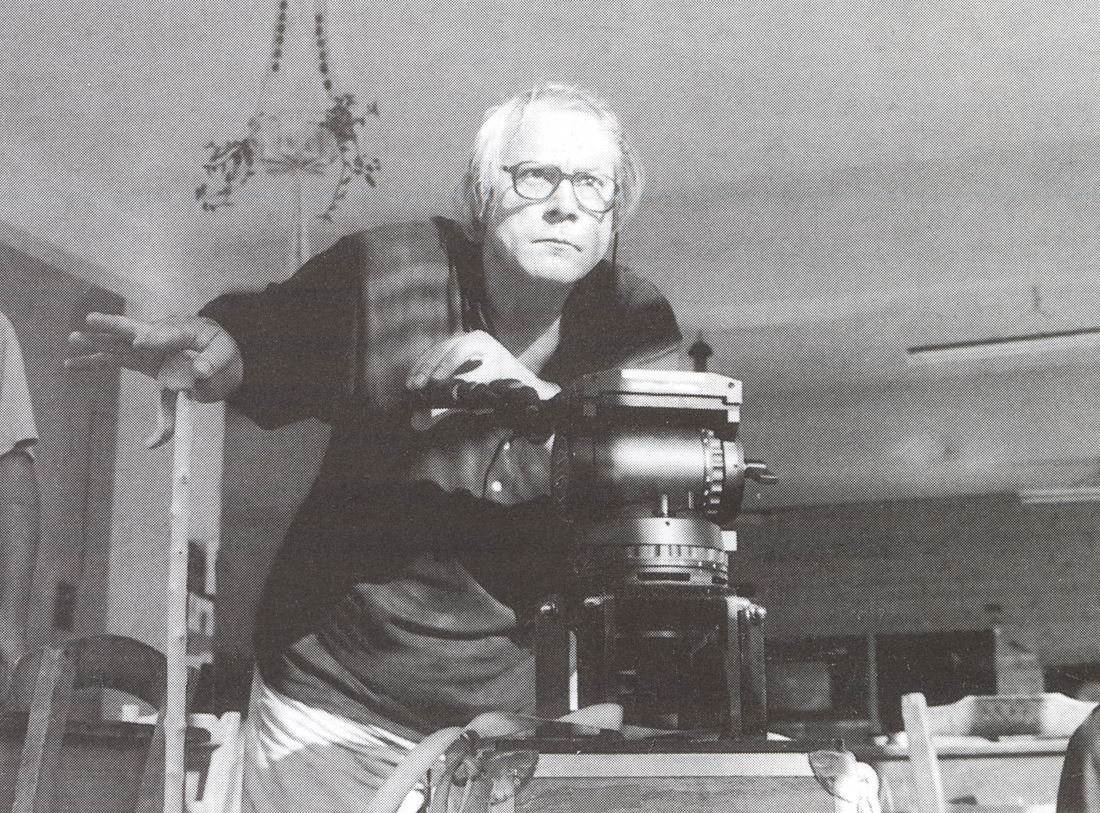 Jean-Daniel Pollet
Jean-Daniel Pollet (La Madelaine, France, 1936 - Cadenet, France, 2004) as a filmmaker can hardly be classified in a school of thought or trend. He decided he would become a director in high school, and has dedicated his life to cinema ever since, with mixed success: La ligne de mire (1960), for instance, was never publicly released and was severely criticized by the Nouvelle Vague; Méditerranée, on the other hand, was a resounding success, elevated as a masterpiece by the "Cahiers du cinéma." His creative partnership with Claude Melki, his role in France's May 1968 protests, or in the circles of Brazilian Cinema Nôvo are all elements that resurface in Pollet's cinema. He died in 2004 after a long and prolific career, to which the Torino Film Festival dedicated a complete retrospective in 1998.
FILMOGRAFIA
Bassae (cm, 1964), Une balle au cœur (1965), Le Horla (mm, 1966), La femme aux cent visages (cm, 1966), Les morutiers (cm, 1966), Tu imagines Robinson (1967), L'amour c'est gai, l'amour c'est triste (1968), Le maître du temps (1970), Le sang (1972), L'ordre (1973), L'acrobate (1975), Pascale et Madi (cm, 1976), Pour mémoire (1980), Au père Lachaîse (cm, 1986), Contretemps (1988), Trois jours en Grèce (1990), Dieu sait quoi (1996).
Director: Jean-Daniel Pollet.
Screenplay: Jean-Daniel Pollet, Mas-Félipe Delavouët.
Fotografia e suono: Jean-Daniel Pollet, Alain Levent, Sébastien Geissler.
Editor: Françoise Geissler, Sébastien Geissler.
Music: Bela Bartók, Ludwig van Beethoven.
Production company: Ilios Film, La Sept, FR3. Messa in onda su FR3 il 14 settembre 1992.