VIAGGIO ALLA FINE DEL MONDO (DOVE LE STORIE VANNO A FINIRE)
VOYAGE TO THE END OF THE WORLD (WHERE THE STORIES END UP GOING)

Adriano Sofri is in the library of "Don Bosco" prison in Pisa on May 26, 1998. Here he tells his impression of a voyage he went on to the Tierra del Fuego before he was imprisoned. This is a story of a "voyage to the end of the world" that inevitably becomes something else considering that Sofri has been confined for more than two years in a cell in an Italian province. The voyage becomes a paradox, a metaphor for freedom "You can travel with your thoughts, like De Maistre, shut up in a room or in a cell".

"The film was shot for CinemAmbiente. I thank the organizers of the series, particularly Gaetano Capizzi and Stefano Susca, for having granted me the use of this material". (A. Ceste)

"It is not such a strange thing to listen to a man who is talking about his travels in a closed room. It is not sad. Down there in the world he set his feet down and met hands to lock into his own. However, stories such as this should be told at night, and it would be better if it were during the winter, with a weak light a with a wine that sets us off to reason with our eyes and to make them dream of images. And there should also be a child in the room who does not butt in, but who knows how to ask questions - a wise child. There should be one of us who has never gone into the various places that the trip holds out. There should be a woman who yields a bit and lets your hands do something. Then there should be a dog who once in a while wags his tail as he recognizes the passing of his fellow dog from overseas in the man's story. This is the way that, on an evening like this one with Adriano Sofri, the Land of Fire and the tempestuous mix brought about the clash of two oceans could act as hosts to people like these and pay for a bed with the coin of stories. However, a room that was put at our disposition by a prison warden to effect, according to the rules and regulations, an interview between the inmate Sofri and the petitioner Ceste Armando is not the proper place to reminisce. I protest against the life that has set the stage for this drama with its awkward directors of this episode of the residence of Sofri. My whole biological self rises in protest against the writer of sentences that take restless, fleet-footed men who are ready to delve into geography and humanity and place them into chronic patients' rooms, into barred wings in back of that lepers' house for dangerous inmates that the people of Italy have to keep themselves away from. This is the nerve that no dentist can numb and that aches in our own faces. We are the accomplices of every hour and of the many years of the three invalids of Pisa, and we accomplices are unharmed, their sickness was decreed "in the name of the Italian people", including us. This legal phrase is something that has been sneering at us in the face for almost two years and that has been yanking out our last teeth". (Erri De Luca).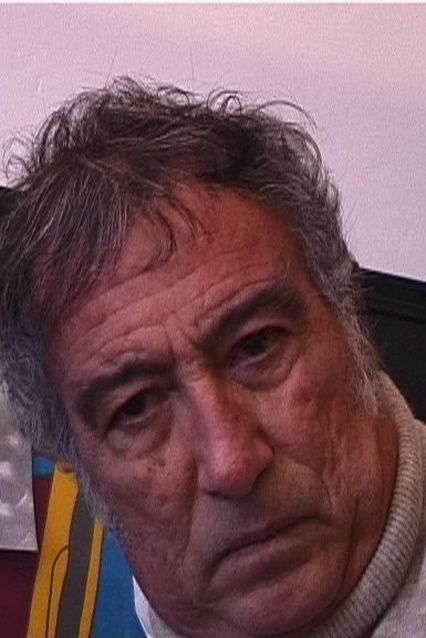 Armando Ceste
Armando Ceste (Turin, 1942), after several experiences in underground cinema (his first short film, La lezione, was screened at the Festival del Cinema Indipendente Italiano in 1969 in Turin), in the beginning of the 70's he is one of the founders of Collettivo Cinema Militante in Turin. In the last years he has made several works, some of them in collaboration with the Archivio Audiovisivo del movimento Operaio e Demovratico in Rome. He has been artistic director at Valsusa FilmFest, film festival on the themes of historic memory and environment defense.
FILMOGRAFIA
La lezione (1969), I migliori anni della nostra vita (1987), Donato (1987), Nosferatu, ogni notte di fronte a me (1988), Das Rastel einer Strasse (1988), Morire d'amore (1988), Recita (1990), L'ultimo nastro (1991), Lontano dal golfo (1991), Jean-Marie Straub, la resistenza del cinema (1991), Finale di partita (1992), Marzo 1973 - I giorni della Fiat (1993), Due o tre cose (1994), Aria di golpe (1994), Milano 25 aprile (1994), Mai tardi (1996), Anna Karina. Il volto della Nouvelle Vague (1996), Le parole sono importanti (1996), Jean-Marie Straub. Lezione di cinema (1998), Viaggio alla fine del mondo (dove le storie vanno a finire) (1998), Rosso/Askatasuna (a proposito di un primo maggio di guerra) (1999), Romeo & Giulietta. Il gioco del film (2000), Abdellah e i suoi fratelli (2000), Erri De Luca. Dopo Genova (filastrocche sgangherate) (2001), Libera terra (2002), Fiatamlet (2003) Variazioni (doc, 2004).
Director and plot: Armando Ceste.
Director of photography: Arno Wagner.
Editor: Giorgio Mari.
Cast: Adriano Sofri.
Production company: AC/Cinema & Video, via Accademia Albertina 10, 10123 Torino, Italy, tel. +39-11-8170250.